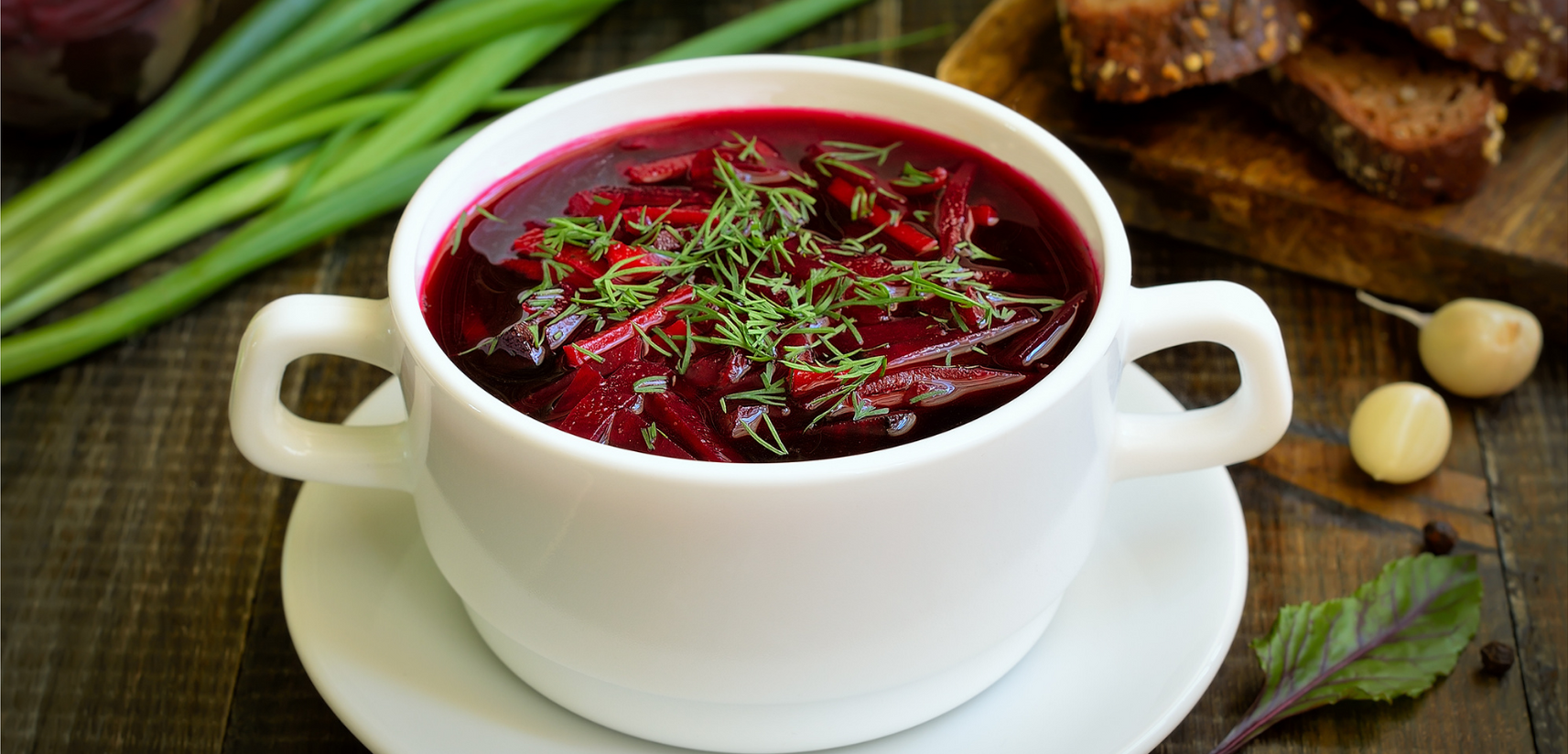 Ingredients:
8 cups beef broth
1 large onion, peeled, quartered
1 1/2 lbs of beef(cheap cuts are good, but trim fat)
1 stalk celery, minced
4 large beets, peeled, chopped (can be sliced or shredded) Fresh beets are best!
4 carrots, peeled, sliced
1 large russet potato, peeled, cut into 1/2-inch cubes
2 cups thinly sliced cabbage
3/4 cup chopped fresh dill
3 Tbsp red wine vinegar
1 cup sour cream
Salt and pepper to taste
some parsley for a garnish
Preparation:
Bring 4 cups of the beef broth, the beef, and onion to boil in large pot.
Reduce heat, cover, and simmer until meat is tender, about 1 hour 30 minutes.
2 Spoon fat from top of chilled broth and discard.
Add remaining 4 cups broth, beets, celery, carrots, and potato; bring to boil.
Reduce heat, cover, and simmer until vegetables are tender, about 30 minutes.
Stir in meat, cabbage and 1/2 cup dill; cook until cabbage is tender, about 10 minutes.
Season to taste with salt and pepper. Add vinegar and stir.
Ladle soup into bowls.
Top with remaining dill, sour cream and a sprig of parsley for a garnish. Eat with a hearty bread.
Note: For a much quicker to prepare meal, the beef can be omitted in this recipe. If so, start with step 2 and use all of the broth and onions.
Keep informed about San Diego Events!
Sign-up for our weekly Eblast by clicking here:
Sign Me Up!