Calendar
<
January, 2020
>

Recommended
Coming Soon...
Friday, Jan 17
All Day
Ongoing and Extended Events
3:00 PM
Cho Tet Celebration
5:00 PM
Tet Lunar New Year Festival
6:00 PM
Film: In The Mood For Love
7:00 PM
Shen Yun Chinese Music and Dance
7:00 PM
Asian Night Market
8:00 PM
Stage: Italian American Reconciliation
8:00 PM
Stage: Bloomsday
9:30 PM
Music: Matumbi Dennis and Bovell Winston Reedy
Saturday, Jan 18
All Day
Ongoing and Extended Events
10:00 AM
San Diego Travel & Adventure Show
10:00 AM
Lunar New Year at SeaWorld
10:30 AM
Talk: Is Americanized Chinese Authentic?
11:00 AM
Tet Lunar New Year Festival
11:00 AM
Cho Tet Celebration
2:00 PM
Shen Yun Chinese Music and Dance
2:00 PM
Stage: Bloomsday
2:00 PM
Stage: Twelfth Night
5:00 PM
Carnatic Music Tribute to Thyagarja
6:00 PM
Agite y Sirva Dance Film Festival
7:00 PM
Music: Soo Yeon Lyuh on Korean Haegeum
7:00 PM
Stage: Suor Angelica
8:00 PM
Stage: Italian American Reconciliation
8:00 PM
Concert of Hope: Los Lobos
8:00 PM
Stage: Mama Mia!
8:00 PM
Stage: Bloomsday
Sunday, Jan 19
All Day
Ongoing and Extended Events
10:00 AM
Lunar New Year at SeaWorld
11:00 AM
San Diego Travel & Adventure Show
11:00 AM
Cho Tet Celebration
12:00 PM
The WAO Experience Exhibition
12:00 PM
Stage: Mama Mia!
2:00 PM
Stage: Italian American Reconciliation
2:00 PM
Seijinshiki: Japanese Coming of Age Ceremony
2:00 PM
Stage: Bloomsday
2:00 PM
Stage: Twelfth Night
3:00 PM
Stage: Suor Angelica
5:00 PM
Music: Los Muecas & Los Apson
7:00 PM
Stage: Bloomsday
7:00 PM
Shen Yun Chinese Music and Dance
Monday, Jan 20
All Day
Ongoing and Extended Events
9:00 AM
32nd All Peoples Celebration
10:00 AM
Lunar New Year at SeaWorld
12:00 PM
Martin Luther King Jr Day Celebration at Worldbeat
12:45 PM
Film and Discussion: Tel Aviv on Fire
2:00 PM
40th Annual Martin Luther King Jr. Day Parade
2:00 PM
Shen Yun Chinese Music and Dance
Tuesday, Jan 21
All Day
Free Admission to Japanese Friendship Garden
All Day
Ongoing and Extended Events
6:30 PM
'Twelfth Night' Open Reading
7:00 PM
Shen Yun Chinese Music and Dance
Wednesday, Jan 22
All Day
Ongoing and Extended Events
Thursday, Jan 23
All Day
Ongoing and Extended Events
4:00 PM
Discussion: The Xinjiang Crisis: Domestic and International Reactions
7:00 PM
Italian Film: A Casa Tutti Bene (There Is No Place Like Home)
7:00 PM
Italian Film: Mid-August Lunch
8:00 PM
Comedy: Armando Anto
8:00 PM
Stage: Bloomsday
Friday, Jan 24
All Day
Ongoing and Extended Events
9:00 AM
Music: Railroad Earth
11:30 AM
Lunar New Year Lion Dancing
5:00 PM
San Diego Tết Festival
8:00 PM
Stage: Bloomsday
8:00 PM
Stage: Italian American Reconciliation
Saturday, Jan 25
All Day
Ongoing and Extended Events
10:00 AM
San Diego Tết Festival
10:00 AM
Lunar New Year at SeaWorld
11:00 AM
2nd Annual Australia Day
11:00 AM
Balboa Park Chinese New Year Festival
1:00 PM
Maki Ishiwata Workshop
1:00 PM
Discussion: No Human Being is Illegal
2:00 PM
Stage: Bloomsday
6:00 PM
Year of the Rat Art Show
6:30 PM
Music: Matrida Umoja Band
8:00 PM
Music: Railroad Earth
8:00 PM
Stage: Bloomsday
8:00 PM
Stage: Mama Mia!
8:00 PM
Stage: Italian American Reconciliation
10:00 PM
International Student Festival
Sunday, Jan 26
All Day
Ongoing and Extended Events
10:00 AM
Lunar New Year at SeaWorld
11:00 AM
San Diego Tết Festival
12:00 PM
Hands On Kimchi Workshop
12:00 PM
Stage: Mama Mia!
2:00 PM
Stage: Bloomsday
2:00 PM
Stage: Italian American Reconciliation
3:30 PM
Stage: Mama Mia!
7:00 PM
Stage: Bloomsday
Monday, Jan 27
All Day
Ongoing and Extended Events
Tuesday, Jan 28
All Day
Ongoing and Extended Events
Wednesday, Jan 29
All Day
Ongoing and Extended Events
Thursday, Jan 30
All Day
Ongoing and Extended Events
8:00 PM
Stage: Bloomsday
Food & Drink
Learn to cook ethnic and international cuisine!
---
Calendar
01/26/2020
-
Hands On Kimchi Workshop
Learn how to make killer, gut-healthy probiotic rich kimchi!
Kimchi is an ancient Korean pickle (usually spicy) and there are hundreds of ways to make it! We will explore some of them.
Join Austin Durant, founder and Chief Fermentation Officer of Fermenters Club, as he takes you into the wild and wide world of fermentation!
LEARN: We'll explain fermentation and have a brief discussion about the benefits of making and eating fermenting foods, and the history and different styles of kimchi
KIMCHI FLIGHT: We'll have a variety of fermented kimchis to sample
BEER FLIGHT: Take flight with a variety of Second Chance beers, paired with each kimchi style!
DO IT YOURSELF: Roll up your sleeves and make your very own batch of spicy kimchi to take home and ferment. *Kimchi will be vegan with an option to add fish sauce.
Includes take-home jar of kimchi and flight of beer tasters (must be 21yo+ to enjoy beer)
Dates and times of events are subject to change without notice. Always check the event organizer's website for the most updated schedule before attending.
Admission/Cost:
$47.50 - $50
SAVE $5 when you buy 2 or more tickets!
Tickets without beer flight also available.
Location:
Second Chance Beer Co.
15378 Avenue of Science #222
San Diego, CA 92128
MAP
Sunday, January 26 - 12:00 PM (noon)
01/18/2020
-
Talk: Is Americanized Chinese Authentic?
Culinary Historians of San Diego will present "Is Americanized Chinese Authentic?," featuring Dr. Yong Chen, in the Neil Morgan Auditorium. The professor will attempt to answer a question many have asked: does America's Chinese food represent a cuisine that is authentically Chinese? Starting with defining "cuisine," Dr. Chen will move through the history of cooking throughout the regions of China, and ultimately demonstrate how what we enjoy at our favorite Chinese-American restaurants is widely recognized as a distinct Chinese cuisine. Dr. Chen received his Ph.D from Cornell University, and is currently professor of history at the University of California, Irvine. He is the author of three books on the subjects of the history of Chinese in America and their cuisine; and co-edited another. Dr. Chen's research has been published in leading academic journals, and he remains an important resource for many media organizations (such as Radio France Internationale, ERRV, Sing Tao Daily, Correio Brazilienese, National Public Radio and KPCC) in four languages, discussing issues ranging from food, race and immigration in the U.S. to Sino-American relations. The event is free and open to the public. A tasting will follow Dr. Chen's presentation.
Admission/Cost: FREE
Location:
Central Library
330 Park Boulevard
San Diego, CA 92101
MAP
Saturday, January 18 - 10:30 AM
01/14/2020
-
Book Signing: Jews on the Chocolate Trail
Join Rabbi Deborah Prinz on the chocolate trail as we explore the surprising Jewish connections to chocolate in this gastronomic and historical adventure through cultures, countries, centuries and convictions. Rabbi Deborah Prinz draws from her world travels on the trail of chocolate to enchant chocolate lovers as she unravels Jewish specialization in the business of chocolate. A book signing will follow the event.
Admission/Cost:
$15 - $18
Location:
Lawrence Family Jewish Community Center
4126 Executive Drive
San Diego, CA 92037
MAP
Tuesday, January 14 - 7:00 PM
12/29/2019
-
Wild Foodie Tours
Wild Foodie Tours conducts walking food tours in San Diego and Tijuana to celebrate food and culture! We venture off the beaten path to engage food lovers and travelers in a region's culture through food and adventure. Join us as we eat, play, and travel with locals!
All tours led by a native English speaking guide from start to finish. Perfect for dates, get-togethers, reunions, family outings, birthday celebrations, and day trips.
Tours include:
San Diego Dim Sum Tour
San Diego International Food Tour
Tijuana Street Food Tour for Foodies
Caesar's Restaurant & Downtown Tijuana Tour
Rosarito Sunset Dinner Tour
Puerto Nuevo Lobster Dinner Tour
Admssion/Cost: Varies, generally $69 - $89 Reservations required
Locations:
Varies
Dates and time:
Varies (usually on weekends)
For more information please call: (858) 951-7470 or email:
info@wildfoodietours.com
01/05/2020
-
Mochitsuki: New Year's Rice Cake Pounding Festival
Celebrate the New Year with Japanese music, food and fun. Bring your family and friends to Shimbashi's annual Mochitsuki, Rice Cake Pounding festival. Enjoy complimentary mochi (rice cakes), ozoni (Japanese New Year's soup), demonstrations and hands-on activities for all ages. A local Japanese choir group, Chorus Kaguya, will perform during the event. There also will be many other offerings.
Admission/Cost: FREE
Location:
Shimbashi Izakaya
Del Mar Plaza
1555 Camino del Mar
Del Mar, CA 92014
MAP
Sunday, January 5 - 2:00 PM to 4:00 PM
12/26/2019
-
Holiday Food Truck Festival
Celebrate the holidays with visiting family and friends under Balboa Park's dazzling holiday light display. For five days and evenings between Christmas and New Year's Day, the annual Holiday Food Truck Festival serves up gourmet food from over a dozen of San Diego's top food trucks, along with FREE live entertainment and fun activities for families. There will also be a rotating selection of games/activities on the Plaza, including giant checkers, hula hoops, bowling, cornhole, and giant tumbling blocks. Food trucks open for business at 12 noon each day, with the first set of live performances beginning shortly thereafter. From 4:00pm to 7:00pm, a different musical group performs in the Plaza de Panama. This year's featured evening bands are Carmen Murray Jazz Trio (12/26), Finnegan Blue (12/27), Theo and the Zydeco Patrol (12/28), Sue Palmer (12/29), and the Bayou Brothers (12/30). Select museums are open extended hours, and various park organizations and community partners are offering booth activities for families in the Plaza de Panama. Visit www.balboaparkconservancy.org/holiday for details and food truck roster.
Admission/Cost: FREE
Location:
Balboa Park Visitors' Center
1549 El Prado
Balboa Park
San Diego, CA 92101
MAP
-
[Park Map]
Dates and times:
Thursday, December 26 - 7:00 PM
Friday, December 27 - 7:00 PM
Saturday, December 28 - 7:00 PM
Sunday, December 29 - 7:00 PM
Monday, December 30 - 7:00 PM
12/22/2019
-
Food: AfroVegan Pop Up
Sabor Piri Piri Kitchen: Combining Traditional Dishes From Mozambique Along With Other Neighboring Countries To Provide An Authentic And Unique Taste.
Location:
Freshly Faded
2850 El Cajon Blvd Suite 1
San Diego, CA 92114
Sunday, December 22 - 3:00 PM to 6:00 PM
12/13/2019
-
Via Posada Holiday Celebration Fundraiser
Join Via International for a traditional Mexican holiday celebration, an evening full of Christmas Carols, Pinatas, Food and Drink.
Right now over 10,000 people wait in Tijuana for an initial asylum hearing with US officials, and thousands of deportees have also been left there, even if not originally from Tijuana. Some are lucky enough to wait in shelters, many wait in the streets.
These people are not criminals. They are families, men, women and children and unaccompanied minors fleeing criminal violence, political corruption and persecution, hunger and food insecurity, and failing economies in their home country. This is about people trying to survive! These migrants have limited resources, little access to traditional work opportunities and the reality is that most of those seeking asylum will be turned away. Many will stay in Tijuana, where the social service infrastructure is insufficient to help them.
In order to address this humanitarian crisis at our border, Via International has joined a coalition of non-profits and faith-based organizations to establish Via Migrante, a program to fill the social-service gaps that exist on the ground in Tijuana. This program will provide case-management to help migrants deal with trauma, secure permanent residence and work eligibility in Mexico, find permanent housing, and access financial resources and other community integration programs.
Without sufficient support, many families will remain stuck in a cycle of homelessness or despair, or be drawn into the drug trade, sex trafficking or child labor. Our entire border region will suffer if we fail to integrate these new neighbors into our communities.
Your contributions will be used in support of the Via Migrante Program. Thank you!
Admission/Cost: FREE However Via will be collecting contributions in support of the Via A Migrante Program.
Location:
Bread & Salt
1955 Julian Avenue
San Diego, CA 92113
MAP
Friday, December 13 - 6:00 PM to 9:00 PM
12/07/2019
-
Tamale Making Workshop
La Tamalada is an authentic Mexican tradition associated with Christmastime. With the tamal-making process being so time-intensive , what better way to do it than celebrating with loved ones. Celebrate one of our beloved traditions with an Olivewood twist. Learn how to prepare hand-made authentic tamales using fresh and traditional ingredients such as banana leaf and corn husk from our amazing Olivewood Kitchenistas, while celebrating life and togetherness. Participants will master their tamal-making skills, connect with their food and community, and take home recipes, tamales, and know-how to share with family and friends! Due to the popularity and authenticity of this class, there is a very limited amount of tickets available, so get your tickets now! Each ticket sold helps Olivewood Gardens & Learning Center maintain our presence in National City through our current programs empowering students and families to lead healthier lifestyles.
Admission/Cost:
$75 - $195
Location:
Olivewood Gardens and Learning Center
2525 N Ave
National City, CA 91950
MAP
Saturday, December 7 - 10:30 AM to 1:00 PM
11/21/2019
-
Spanish Wine Night
Join your expert on 'feel-good' street food for Third Thursday Wine Nights with a Salud to Spain. Enjoy 3 Spanish wine tastings and 3 small plates.
Admission/Cost:
$25
Location:
Inchin's Bamboo Garden
8242 Mira Mesa Boulevard
San Diego, CA 92126
MAP
Thursday, November 21 - 6:00 PM to 7:00 PM
Today's Date
IN PRINT SINCE 2006
Music From Everywhere!

Support Our Mission
Buy Stuff at Amazon!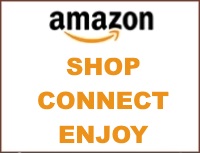 Published By:
Participant Observer Staff
Section Editors, Writers and Contributors: Sharon Payne, Ana Alvarez,
Cecilia Xinyu Cai, Jaehyeon Ahn
Spanish Translations: Ana Alvarez, Programming: Rachel Duncan
Associate Editors: Christa Parrish, Katie Tonellato
Editor in Chief: Tom Johnston-O'Neill
Orgs and Causes in San Diego
Join Our Team!