Calendar
<
October, 2019
>
Coming Soon...
Sunday, Oct 13
All Day
Ongoing and Extended Events
All Day
Hola Mexico Film Festival
11:00 AM
Latin American Art Fair
12:00 PM
Polish Festival
2:00 PM
Stage: The Importance of Being Earnest
2:00 PM
Stage: Bad Hombres/Good Wives
2:00 PM
Stage: Foxfire
2:00 PM
Stage: Man of La Mancha
2:00 PM
Stage: The Three Musketeers
3:00 PM
Opera: Romeo and Juliet
6:00 PM
Film: Coco
7:00 PM
Music: Lila Downs' Dia De Muertos
7:00 PM
Stage: Picasso at the Lapin Agile
7:00 PM
Stage: Noura
7:00 PM
Stage: Bad Hombres/Good Wives
Monday, Oct 14
All Day
Ongoing and Extended Events
All Day
Hola Mexico Film Festival
6:00 PM
Talk: Human Rights in U.S. Foreign Policy and Diplomacy
7:00 PM
Book Signing: Simon Tam
Tuesday, Oct 15
All Day
Free Admission to Japanese Friendship Garden
All Day
Ongoing and Extended Events
All Day
Hola Mexico Film Festival
5:00 PM
San Diego International Film Festival
6:30 PM
Film: We the Voyagers: Our Vaka
7:30 PM
SDIFF Film: Notti magiche + Short: Vale la Pena
Wednesday, Oct 16
All Day
Ongoing and Extended Events
All Day
Hola Mexico Film Festival
12:00 PM
San Diego International Film Festival
7:00 PM
Stage: Noura
7:30 PM
SDIFF Film: Comandante + Short: Butterflies in Berlin
7:30 PM
Stage: Man of La Mancha
Thursday, Oct 17
All Day
Ongoing and Extended Events
All Day
Hola Mexico Film Festival
12:00 PM
San Diego International Film Festival
5:00 PM
Opening Reception With Luis González Palma
6:00 PM
Stage: The Sound of Music
6:30 PM
The Arts of Southeast Asia
7:00 PM
Stage: Noura
7:30 PM
SDIFF Film: Ferrante Series (Double Feature)
7:30 PM
Stage: Man of La Mancha
8:00 PM
Stage: Noura
Friday, Oct 18
All Day
Ongoing and Extended Events
12:00 PM
San Diego International Film Festival
7:00 PM
Stage: The Sound of Music
7:30 PM
Music: Indian Classical
7:30 PM
SDIFF Film: Dogman + Short: Cyclamen
7:30 PM
Indian Music: Sammilan / A Jugalbandhi
7:30 PM
Stage: Foxfire
8:00 PM
German Film: Gundermann
8:00 PM
Stage: Noura
8:00 PM
Stage: Man of La Mancha
Saturday, Oct 19
All Day
Ongoing and Extended Events
8:30 AM
Global Empowerment Summit
10:00 AM
Arch in the Park
11:00 AM
San Diego International Film Festival
12:00 PM
Dia de los Muertos At La Vista Memorial
2:00 PM
Lawn Program: House of Austria
2:00 PM
Stage: The Sound of Music
4:00 PM
Bridge of Love Fundraiser
7:00 PM
Opera: Aida
7:00 PM
Stage: The Sound of Music
7:30 PM
SDIFF Film: Italy Exported (Shorts)
7:30 PM
Stage: Foxfire
8:00 PM
Stage: Noura
8:00 PM
Stage: Man of La Mancha
Sunday, Oct 20
All Day
Ongoing and Extended Events
10:00 AM
San Diego International Film Festival
10:00 AM
Sukkot Harvest Festival
10:30 AM
German Film: Rocca Changes The World (Rocca Verändert Die Welt)
2:00 PM
Lawn Program: House of Czech & Slovak Republics
2:00 PM
Stage: Foxfire
2:00 PM
Stage: Man of La Mancha
6:00 PM
Music & Dance: Danyavaad & The Shimmy Sisters Reunion
7:00 PM
Opera: Aida
7:00 PM
Stage: Noura
7:30 PM
SDIFF Film: Benedetta Follia + Short: Scent of the Stars
Monday, Oct 21
All Day
Ongoing and Extended Events
7:00 PM
Opera: Aida
7:30 PM
SDIFF Film: Napoli Velata + Short: The Same Name
Tuesday, Oct 22
All Day
Ongoing and Extended Events
7:00 PM
Opera: Aida
7:30 PM
SDIFF Film: Come un Gatto in Tangenzial + Short: The Loony Boxer
Wednesday, Oct 23
All Day
Ongoing and Extended Events
7:00 PM
Opera: Aida
7:30 PM
SDIFF Film: Euforia + Short: Postcard
7:30 PM
Stage: Man of La Mancha
Thursday, Oct 24
All Day
Ongoing and Extended Events
7:00 PM
Opera: Aida
7:30 PM
SDIFF Film: A Casa Tutti Bene + Short: The Place of Happiness
7:30 PM
Stage: Man of La Mancha
8:00 PM
Stage: Noura
Friday, Oct 25
All Day
Ongoing and Extended Events
7:00 PM
Opera: Aida
7:30 PM
SDIFF Film: Selfie + Shorts: Shine, Beauty
7:30 PM
Stage: Foxfire
8:00 PM
Stage: Noura
8:00 PM
Stage: Man of La Mancha
Saturday, Oct 26
All Day
Ongoing and Extended Events
5:30 PM
SDIFF Gala & Italy Exported Awards
7:00 PM
Opera: Aida
7:30 PM
Stage: Foxfire
8:00 PM
Stage: Noura
8:00 PM
Stage: Man of La Mancha
Food & Drink
Learn to cook ethnic and international cuisine!
---
Calendar
10/10/2019
-
San Diego Asian Film Festival: Chew the Scene
The San Diego Asian Film Festival — the largest showcase of Asian cinema on the West Coast — kicks off its 20th year(!) with the sixth annual Chew the Scene launch party. "This year, I have seen the emergence of exciting culinary concepts in San Diego, bringing together Filipino and Mexican sensibilities, or Vietnamese and Korean flavors," says Brian "Emeril" Hu, Pac Arts' artistic director. Thank Ozu that more thought goes into Hu's ability to book titles than event-naming. C'mon, Pac Arts Movement: throw a bit of wit into the mix. Surely SDAFF could get away with calling it "Chu the Scene" or even "Chow Yon Fat;" "Chew the Scene" sounds more like the Reader's annual food issue. Still, who cares what it's called? With over 20 participating restaurants, the chances that you'll leave hungry are slim.
Admission/Cost:
$40 - $80
Location:
San Diego Natural History Museum
1788 El Prado
Balboa Park
San Diego, CA 92101
MAP
-
[Park Map]
Thursday, October 10 - 6:00 PM
10/05/2019
-
San Diego Sake Day
Join us in friendship, food, and drink for the second year with Setting Sun Sake, featuring local breweries as well as other North American sake breweries - KANPAI!
Setting Sun Sake is leveling up the "Fall Garden Party" at the Japanese Friendship Garden this year to celebrate, not only our fellow local craft industry folks, but also International Sake Day!
Things to look forward to:
• Other fellow American sake breweries
• New and returning local craft beer, cyder, mead and wine maker's
• Local chefs dishing out tasty treats to pair with all the delicious beverages
• Exhibitions and performance from local groups (i.e. Genbu Daiko, martial arts performances, food demos, local artists)
21+
Admission/Cost:
$35 - $75
Location:
Japanese Friendship Garden San Diego
2215 Pan American Rd. E
Balboa Park
San Diego, CA
MAP
-
[Park Map]
Saturday, October 5 - 12:00 PM
09/14/2019
-
Dim Sum for Kids Class
Inspired by a quote from the popular Disney movie Aladdin, "like so many things, it is not what's outside, but what is inside that counts." This is certainly the case when it comes to dim sum! In this class, you and your kid chef will make steamed bao buns: balls of steamed & cooked dough discreetly filled with finely chopped veggies and your choice of protein. We pair our soft and satisfying dim sum with a crisp and cool Asian salad, hand-chopped by your kid chef. Each chef wraps up class with moist cupcakes, hand decorated by you and your kid chef with a special Asian flair.
Adimission/Cost:
$7.50 - $30
Location:
Lazy Acres - Moonlight Room
150 Encinitas Blvd
Encinitas, CA 92024
Saturday, September 14 - 1:00 PM - 2:00 PM
09/30/2019
-
Oktoberfest Beer, Cheese & Sausage Tasting
Venissimo is providing the cheese and Heart & Trotter is providing the sausage for this 4 x 4 x 4 tasting party. Enjoy four samples of each while learning a little about curds, charcuterie, and suds.
Admission/Cost:
$60
Location:
Pure Project at the Park
2865 5th Avenue
San Diego, CA 92103
MAP
Monday, September 30 - 6:00 PM to 8:00 PM
09/21/2019
-
Taste Of South Park
Hallmarked by an eclectic mix of restaurants, bars and pubs, coffee houses and family dining spots, South Park is inviting neighbors near and far to experience the Taste of South Park. This event highlights one of San Diego's most happening neighborhoods, which has become a treasured culinary and cultural hub, home to several local and national award-winning restaurants.
Participating restaurants include:
Buona Forchetta
Cafe Madeleine
Captain Kirks Coffee
Communal Coffee
Curryosity
Dark Horse Coffee Roasters
Del Sur Mexican Cantina
Eclipse Chocolate Bar & Bistro
Enoteca Buona Forchetta
Fernside
Grant's Marketplace
Hamilton's Tavern
KINDRED
La Taqueria Vegiee
Mariscos Nine Seas
Mazara Trattoria
Mutual Friend Ice Cream
Seven Seas Roasting Co.
Shawarma Guys
Sombrero Mexican Food
Station Tavern
The Big Kitchen Cafe
The Rose Wine Bar
Admission/Cost: FREE
Location:
South Park Neighborhood
South Park at Fern St.
San Diego, CA 92104
MAP
Saturday, September 21 - 12:00 PM
09/11/2019
-
Talk: My Israeli Kitchen
Join veteran American food writer and expat Adeena Sussman to celebrate the tableau of flavors of the Israeli kitchen, in all its staggering and delicious variety. Every morning, Sussman makes her way through the bustling stalls of Tel Aviv's Shuk Hacarmel, her local market, which sells juicy ripe figs and cherries, locally made halvah, addictive street food, and delectable cheeses and olives. In Sababa, Sussman shares recipes and dishes inspired by this culinary wonderland, from Freekeh and Roasted Grape Salad and Crudo with Cherries and Squeezed Tomatoes, to Schug Marinated Lamb Chops and Tahini Caramel Tart.
Admission/Cost:
$15 - $18
Location:
Lawrence Family Jewish Community Center
4126 Executive Drive
San Diego, CA 92037
MAP
Wednesday, September 11 - 7:00 PM to 9:00 PM
09/07/2019
-
Singaporian and Malaysian Night Market
Our annual fundraiser this year bringing together a collection of stalls selling delicious snacks and authentic homecooked Singapore-Malaysian food, unique knick-knacks and childhood games to recreate the character and flavor of the
pasar malam
("Night Market") for the community.
Vendor list
• Aishah Wellington Satay Catering
• Seasons Kitchen USA
• Lim Kee Hainanese Chicken Rice
• The Eurasian Place
• Yulis Indo Kitchen
• De Panthera Jewelry
• Ho Jiak's Chilli Crab Bun
• Make & Makan
Admission/Cost: FREE
Location:
Good Samaritan Episcopal Church
4321 Eastgate Mall
San Diego, CA 92121
MAP
Saturday, September 7 - 5:00 PM to 9:00 PM
08/24/2019
-
Salsa Making Workshop
Watch Rosa make and teach a variety of tasty salsa recipes. Rosa Hernandez, "La Chacha" (the cleaning lady), is artist Claudia Cano's alter ego. Limited to 12 participants; advance registration recommended. This program is presented as part of To Do · A Mending Project, a participatory exhibition conceived of by artists Michelle Montjoy, Anna O'Cain, and Siobhán Arnold in response to the escalation of political, social, and economic tensions in the United States that have increased a sense of divisiveness within our culture. These artists will organize and teach a series of workshops on topics ranging from traditional, domestic, and repair tasks to movement, breathing, and sound.
Admission/Cost: FREE
Location:
Museum of Contemporary Art San Diego
1100 and 1001 Kettner Boulevard
San Diego, 92101
MAP
Saturday, August 24 - 2:00 PM to 3:30 PM
08/18/2019
-
National City International Food Tour
Join Wild Foodie Tours to savor the vibrant and diverse cuisines of the region and discover some of the best Chinese, Mexican and Filipino food in San Diego!
You'll enjoy food tastings at six of our favorite neighborhood eateries in the suburb of National City for authentic, tasty ethnic food with dessert included! Beer will also be available for purchase at the first stop. Perfect tour for any occasion!
Trip length of 2 and a half to 3 hours with a walking distance of under one mile.
Admission/Cost:
$69
Location:
Chuck E. Cheese's
1143 Highland Ave.
National City, CA 91950
MAP
Dates and times:
Ongoing from now until January 30, 2020
Every Thursday - 5:00 PM
Every Sunday - 12:00 PM (noon)
08/11/2019
-
Ravioli Making Workshop
In this pasta making workshop attendees will learn how to make the perfect type of pasta dough ideal for raviolis. We will also learn the distinction between hand formed pastas and extruded pastas. We will then begin our hand formed pasta education by making the dough, and then move onto the rolling phase where students will learn to roll the dough to desired thickness for ravioli. After filling the pasta, and forming the raviolis, we will get to taste all our hard work by enjoying a nice family meal together. Each student will still be able to take home fresh pasta as well as cooking and storing instructions. Each participant is encouraged to bring their own to go containers to take their pasta home with them at the end of the workshop.
Admission/Cost:
$65 - $100
Location:
The Wine Pub
2907 Shelter Island Drive
San Diego, CA 92106
MAP
Sunday, August 11 - 5:00 PM - 8:00 PM
Today's Date
IN PRINT SINCE 2006
Music From Everywhere!

Support Our Mission
Buy Stuff at Amazon!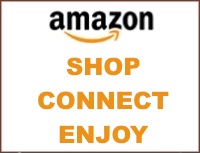 Published By:
Participant Observer Contributors
Section Editors, Writers and Contributors: Sharon Payne, Dolores Donovan, Edwin Ching, Liam Fox, Ana Alvarez
Spanish Translations: Ana Alvarez, Programming: Hera Siddiqui
Associate Editors: Christa Parrish
Editor in Chief: Tom Johnston-O'Neill
Orgs and Causes in San Diego
Join Our Team!