Calendar
<
June, 2019
>
Coming Soon...
Sunday, Jun 16
All Day
Ongoing and Extended Events
1:00 PM
Film: Try to Remember Never Forget
2:00 PM
House of Germany Lawn Program
2:00 PM
Stage: Kraft
2:00 PM
Stage: The Complete Works Of William Shakespeare -Abridged
2:00 PM
Stage: Move Over, Mrs. Markham
2:00 PM
Stage: A Walk in the Woods
2:30 PM
Comedy/Stage: Pig Talk
3:00 PM
Stage: John Ferguson
6:00 PM
Music: Mariachi Sol de México
7:00 PM
Stage: Kraft
7:00 PM
Stage: A Walk in the Woods
7:30 PM
Music: Fabian Almazan Trio
8:00 PM
Stage: As You Like It
Monday, Jun 17
All Day
Ongoing and Extended Events
2:00 PM
Film: Imitation of Life
7:00 PM
Juneteenth Celebration: Crumbs from the Table of Joy
7:00 PM
Film: Imitation of Life
Tuesday, Jun 18
All Day
Free Admission to Japanese Friendship Garden
All Day
Ongoing and Extended Events
6:00 PM
Film: The Favourite
7:00 PM
Book Signing: B.A. Shapiro
8:00 PM
Stage: As You Like It
Wednesday, Jun 19
All Day
Ongoing and Extended Events
5:00 PM
11th Annual Taste of Little Italy
7:00 PM
Stage: A Walk in the Woods
8:00 PM
Stage: As You Like It
Thursday, Jun 20
All Day
Ongoing and Extended Events
6:00 PM
LGBTQ Migrant Shelter Fundraiser
7:30 PM
Film: Amori Che Non Sanno Stare al Mondo
8:00 PM
Music: Banda Machos
8:00 PM
Stage: A Walk in the Woods
8:00 PM
Stage: As You Like It
Friday, Jun 21
All Day
Ongoing and Extended Events
7:00 PM
Kamishibai Japanese Storytelling
7:00 PM
Scottish Highland Games: Storytelling Sea Spells
7:00 PM
Stage: The Complete Works Of William Shakespeare -Abridged
8:00 PM
Jenny & the Mexicats and Bang Data
8:00 PM
Film: Victoria
8:00 PM
Stage: Move Over, Mrs. Markham
8:00 PM
Stage: As You Like It
8:00 PM
Stage: John Ferguson
8:00 PM
Stage: A Walk in the Woods
Saturday, Jun 22
All Day
Ongoing and Extended Events
9:00 AM
46th Annual San Diego Scottish Highland Games
2:00 PM
Stage: A Walk in the Woods
7:00 PM
Stage: The Complete Works Of William Shakespeare -Abridged
7:30 PM
Film: Like a Cat on a Highway
8:00 PM
Stage: Move Over, Mrs. Markham
8:00 PM
Stage: John Ferguson
8:00 PM
Stage: As You Like It
8:00 PM
Stage: A Walk in the Woods
Sunday, Jun 23
All Day
Ongoing and Extended Events
9:00 AM
House of Sweden Midsummer Celebration
9:00 AM
46th Annual San Diego Scottish Highland Games
10:30 AM
Film: Queen of Niendorf
2:00 PM
Stage: The Complete Works Of William Shakespeare -Abridged
2:00 PM
Stage: A Walk in the Woods
2:00 PM
Stage: Move Over, Mrs. Markham
3:00 PM
Stage: John Ferguson
7:00 PM
Music: Yale Strom & Hot Pastrami
7:00 PM
Music: Santana and the Doobie Brothers
7:00 PM
Stage: A Walk in the Woods
7:30 PM
Music: Grupo Intocable
8:00 PM
Stage: As You Like It
Monday, Jun 24
All Day
Ongoing and Extended Events
Tuesday, Jun 25
All Day
Ongoing and Extended Events
8:00 PM
Stage: As You Like It
Wednesday, Jun 26
All Day
Ongoing and Extended Events
8:00 PM
Stage: As You Like It
Thursday, Jun 27
All Day
Ongoing and Extended Events
8:00 PM
Stage: As You Like It
Friday, Jun 28
All Day
Ongoing and Extended Events
8:00 PM
Stage: Move Over, Mrs. Markham
8:00 PM
Stage: As You Like It
Saturday, Jun 29
All Day
Ongoing and Extended Events
8:00 PM
Stage: Move Over, Mrs. Markham
8:00 PM
Stage: As You Like It
Food
Learn to cook ethnic and international cuisine!
---
Calendar
06/19/2019
-
11th Annual Taste of Little Italy
On Wednesday, June 19, a full lineup of top restaurants will open their doors and invite the community to experience culinary bliss at the 11th Annual Taste of Little Italy from 5 - 9:00 PM
Come enjoy samples of some of the best dishes each restaurant has to offer in one summer evening. Taste of Little Italy features two routes—a south route and a north route, each including a different yet equally enjoyable selection of eateries and more than 20 restaurants per route. The tasteful offerings will include a varied selection of bites including seafood, pasta, pizza, desserts and beverages.
Taste of Little Italy participants can visit various restaurants sampling different bites from each in exchange for a stamp on their passport, all while enjoying live music scattered throughout the charming neighborhood on street corners and in Little Italy's signature piazzas. Tickets are available online.
Dates and times of events are subject to change without notice. Always check the event organizer's website for the most updated schedule before attending.
Admission/Cost:
$45 - $50
Location:
Little Italy
San Diego, CA 92101
MAP
Wednesday, June 19 - 5:00 PM
06/15/2019
-
Talk: The History & Science of Kimchi
Culinary Historians of San Diego will present "The History and Science of Kimchi," featuring Hae Jung Cho, in the Neil Morgan Auditorium. Cho will describe the national food of Korea and the many ways it is prepared and served at each meal. She will also explore kimchi's mysteries — why it is buried in the ground, for example; and demonstrate how to make the most popular type of this most popular food. Hae Jung Cho has been a professional cook since 2003. Trained as a master food preserver, Hae Jung has been teaching people how to make kimchi and other ferments since 2011, and has a Facebook group called "Hae Jung's Kimchi Club." She is a founding and executive committee member of the Slow Food Preservers Los Angeles and a newbie gardener at the Crenshaw Community Garden. The event is free and open to the public.
Admission/Cost: FREE
Location:
Central Library
330 Park Boulevard
San Diego, CA 92101
MAP
Saturday, June 15 - 10:30 AM to 12:00 PM
06/07/2019
-
Intermediate Kid's Kitchen: Lebanese Cuisine
The Moonlight Room ventures to the Middle East in this exotic & fun culinary course! Your young chef will begin by chopping up tomatoes, cucumbers and other fresh seasonal vegetables for a popular Lebanese salad: Fattoush. We then get things cooking with chicken or tofu kabobs, personally seared and skewered by each kid chef and served alongside a delicious homemade garlic dipping sauce. Class ends with a sweet & sticky Greek treat:
Baklava!
Let the Moonlight Room kitchen be your tour guide through this internationally inspired course!
*This class may accommodate Vegetarian dietary restrictions. Sorry, Dairy-Free and Gluten-Free options not available.
Admission/Cost:
$25 - $30
Location:
Lazy Acres - Moonlight Room
150 Encinitas Blvd
Encinitas 92024
MAP
Friday, June 7 - 5:30 PM to 6:30 PM
06/01/2019
-
Mexico Gourmet Festival San Diego
The inaugural Mexico Gourmet Festival will take place on the evening of June 1 at the Embarcadero Marina Park South in the San Diego Bay, from 5 - 9:00 PM This festival is a one-night tribute to the flavors, colors and sounds of Mexican culture and will feature both traditional and modern gourmet takes on beloved dishes.
Guests will have the chance to discover the hidden flavors of Mexican dishes they know and love with unlimited tastings from the most prominent chefs and restaurants from both sides of the California-Mexico border.
Attractions include:
• Chefs from San Diego and five regions of Mexico competing in a culinary competition to make the dish that best represents the delicious flavors of Mexico
• Dishes made by four renowned culinary schools
• Celebrity Chef dishes and appearances, including: Martin San Roman (Fauchon, Hotel Le Meridien Paris, Hotel Grand Intercontinental Paris, Hilton London, Westgate San Diego, Hotel Raffles Singapore, Le Tour de France, Rincón San Roman), Mario Medina (Chateau La Jolla Inn, Paradise Grill, Finch's Bistro, Bernini's Bistro), Daniella de la Puente (La Boheme, Rústico, La Cocina Secreta), Natalie Curie (El Coraloense), Vicente Ortiz (El Pescador, Don Chente Bar & Grill Lounge), Javier Rubio (Mission Bay Yacht Club), and Jorge Carmona
• Wine from the top Baja California vineyards
• Mexican tequila and artisanal mezcal
• All you can drink beer + craft beer
• Live music and performances
Tickets are on sale for Early Bird prices through March 31 at $39.50 for a pair or up to $95 for VIP tickets. VIP tickets include a private lounge area near the stage as well as deluxe drinks and special gourmet dishes made by the Celebrity Chefs.
Admission/Cost:
$39.50 - $115
Location:
Embarcadero Marina Park South
200 Marina Pkwy.
San Diego, CA
MAP
Saturday, June 1 - 5:00 PM
05/25/2019
-
Lebanese Food Festival
Join us for a memorable weekend of fun, food and heritage as we celebrate our 16th Annual Lebanese Food Festival. Guests will feast on traditional Lebanese Food like Saj Zaatar and Cheese, Tabbouleh, Hummus, Stuffed Grape Leaves, Falafel, Beef Shawerma, Chicken Kabob, and a wide assortment of Gourmet Sweets. Along with the exquisite food, there will be Evening Live Music & Dancing, Folkloric Performances throughout the day, A variety of Booth with Lebanese Specialties, Beer & Wine Garden, Hookah Bar, Carnival Rides, Cooking Demonstration and a Raffle Grand Prize a 2019 Mercedes-Benz CLA250. Come and share our passion for delicious Authentic Lebanese Cuisine, there is something for everyone to enjoy.
Admission/Cost: $3
Location:
St. Ephrem Catholic Church
750 Medford Street,
El Cajon, CA
MAP
Dates and times:
Saturday, May 25 - 11:00 AM to 10:00 PM
Sunday, May 26 - 11:00 AM to 10:00 PM
05/26/2019
-
39th Annual Ethnic Food Fair
The cottages will be serving ethnic food, and entertainment will be presented on the stage. Sample the culinary treats of 20+ participating cultures and witness performances in native costumes.
Admission/Cost:
FREE
Location:
House of Pacific Relations
International Cottages
Balboa Park
San Diego, CA 92101
MAP
Sunday, May 26 - 11:00 AM to 5:00 PM
04/17/2019
-
Spring Fling Food Truck Festival
Spend your spring break staycation enjoying a diverse sampling of some of the region's finest gourmet food truck fare at Balboa Park's Spring Fling Food Truck Festival.From April 15 to 19, more than a dozen of San Diego's most popular food trucks will line the El Prado walkway from Noon to 7:00 PM Live bands and dancers will perform on the Plaza de Panama stage starting at 4:00 PM, and various park and community organizations will host free hands-on activities for families on select dates. There will also be a rotating selection of games and activities on the Plaza, including giant checkers, hula hoops, bowling, cornhole, and giant tumbling blocks. On all five days of the festival (April 15-19), the Balboa Park Visitors Center in the House of Hospitality building is holding prize drawings for a chance to win a Family 4-Pack of general admission tickets to various Balboa Park museums and attractions.
For a listing of food trucks for each date and other event details, visit
www.balboaparkconservancy.org
Admission/Cost: FREE
Location:
Balboa Park
1549 El Prado
San Diego, CA
MAP
-
[Park Map]
Dates and times:
From April 15 to April 19
Monday, Tuesday, Wednesday, Friday - 12:00 PM to 7:00 PM
04/14/2019
-
Cultural Tribute to Sevilla Spain
Paella and tapas made fresh on site, Flamenco dancers, Flamenco guitarist, art exhibition.
Admission/Cost:
$10 - $30
Location:
Rashelico Winery and Art Garden
17948 Highway 67
Ramona, CA 92065
MAP
Sunday, April 14 - 11:55 AM to 6:55 PM
04/13/2019
-
Native Foods Class
Martha Rodriguez (San Jose de la Zorra) will hold a Native Foods Class as part of the Barona Museum's Ancient Spirits Speak program, hands-on educational classes designed to preserve and share the rich cultural history and traditional skills of local Native Americans. Rodriguez was born and raised in San Jose de la Zorra, one of the five Kumeyaay communities in Baja California. Celebrating the bountiful resources brought by Mother Nature in the spring, Rodriguez will share her knowledge of Native southern California foods and show attendees how to prepare, cook and eat different parts of the yucca plant. Open to the public for ages 12 and up. The class is $25 for the public and free to all Barona Tribal Members. Please RSVP by Friday, April 5 by calling 619-443-7003, ext. 219.
Admission/Cost: FREE -
$25
Location:
Barona Cultural Center and Museum
1095 Barona Road
Lakeside, CA 92040
MAP
Saturday, April 13 - 10:30 AM to 3:00 PM
03/30/2019
-
Italian Cooking Class
Learn how to cook, try new recipes, learn from your mistakes, be fearless, and above all have fun! Il Fornaio presents a hands on class on how to prepare one of our chef favorites. Served as part of a 3 course meal, guests will learn one of the most common street foods in Central Italy: Porchetta (Roasted whole pig). Beginning with a house salad, then the Porchetta and finished with Tiramisu. A fanstastic idea for families, couples, birthdays, anniversaries, team building & much more!
Admission/Cost: $34.95
Location:
Il Fornaio - Coronado
1333 First St
Coronado, CA 92118
MAP
Saturday, March 30 - 12:00 PM to 2:00 PM
For more information, please visit:
www.ilfornaio.com
Today's Date
IN PRINT SINCE 2006
Music From Everywhere!

Support Our Mission
Buy Stuff at Amazon!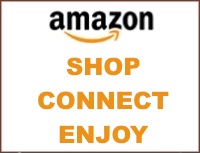 Published By:
Our Staff
Section Editors, Writers and Contributors: Sharon Payne, Seiya Kudo, Dolores Donovan, Edwin Ching, Liam Fox, Ana Alvarez
Spanish Translations: Ana Alvarez, Programming: Hera Siddiqui
Associate Editors: Erin Golackson, Christa Parrish
Editor in Chief: Tom Johnston-O'Neill
Orgs and Causes in San Diego
Join Our Team!