Calendar
<
November, 2019
>
Coming Soon...
Friday, Nov 22
All Day
Ongoing and Extended Events
All Day
Native Truth & Healing California Genocide Conference
9:30 AM
Kumeyaay Community Garden Unveiling Ceremony
2:00 PM
Talk: What Americans Read When They Read About the Holocaust
2:00 PM
Stage: Cambodian Rock Band
3:30 PM
Wonderfront Music & Arts Festival
6:00 PM
Fiesta Santa Cecilia Fundraiser Mariachi Concert
7:00 PM
Comedy: George Lopez
7:00 PM
Stage: Eurydice
7:30 PM
Stage: Texas in Paris
8:00 PM
Stage: Around the World in 80 Days
8:00 PM
Stage: And Neither Have I Wings To Fly
8:00 PM
Stage: Hold These Truths
Saturday, Nov 23
All Day
Ongoing and Extended Events
All Day
Native Truth & Healing California Genocide Conference
10:00 AM
Indigo Dye & Shibori Workshop
11:00 AM
Sumi-e Ten Exhibition
11:45 AM
Wonderfront Music & Arts Festival
2:00 PM
Stage: Cambodian Rock Band
5:00 PM
Dance: PKG Ascend
7:00 PM
Stage: Eurydice
7:30 PM
Stage: Texas in Paris
8:00 PM
Music: Hirie
8:00 PM
Stage: Around the World in 80 Days
8:00 PM
Stage: And Neither Have I Wings To Fly
8:00 PM
Stage: Hold These Truths
11:55 PM
Japanese Film: Akira
Sunday, Nov 24
All Day
Ongoing and Extended Events
All Day
Native Truth & Healing California Genocide Conference
11:00 AM
Japanese Film: Akira
11:00 AM
Sumi-e Ten Exhibition
11:45 AM
Wonderfront Music & Arts Festival
2:00 PM
Stage: Hold These Truths
2:00 PM
Stage: Cambodian Rock Band
2:00 PM
Stage: Around the World in 80 Days
2:00 PM
Stage: Texas in Paris
2:00 PM
Stage: And Neither Have I Wings To Fly
6:00 PM
Lebanese Independence Day Banquet
7:00 PM
Stage: Cambodian Rock Band
7:00 PM
Stage: Hold These Truths
Monday, Nov 25
All Day
Ongoing and Extended Events
All Day
Native Truth & Healing California Genocide Conference
11:00 AM
Sumi-e Ten Exhibition
7:00 PM
Film: Light and Truth (Urim Ve Tumim)
Tuesday, Nov 26
All Day
Ongoing and Extended Events
1:00 PM
Film: In Between (Bar Bahar)
6:30 PM
Talk: Symbols Of The French Language
7:00 PM
Film: Harry Potter & the Goblet of Fire
7:00 PM
Victoria Martino Lectures on Matisse
7:30 PM
Stage: Cambodian Rock Band
Wednesday, Nov 27
All Day
Ongoing and Extended Events
7:30 PM
Stage: Cambodian Rock Band
Thursday, Nov 28
All Day
Ongoing and Extended Events
7:30 PM
Stage: Around the World in 80 Days
8:00 PM
Stage: Cambodian Rock Band
Friday, Nov 29
All Day
Ongoing and Extended Events
2:00 PM
Stage: Cambodian Rock Band
8:00 PM
Film: Official Secrets
8:00 PM
Stage: Around the World in 80 Days
8:00 PM
Stage: And Neither Have I Wings To Fly
Saturday, Nov 30
All Day
Ongoing and Extended Events
11:00 AM
Jiatíng Gùshì: Oral History Project Unveiling Event
2:00 PM
Stage: Cambodian Rock Band
8:00 PM
Film: Official Secrets
8:00 PM
Stage: Around the World in 80 Days
8:00 PM
Stage: And Neither Have I Wings To Fly
Sunday, Dec 1
All Day
Ongoing and Extended Events
2:00 PM
Music: Allison Adams Tucker
2:00 PM
Stage: Cambodian Rock Band
2:00 PM
Stage: Around the World in 80 Days
2:00 PM
Stage: And Neither Have I Wings To Fly
7:00 PM
Stage: Cambodian Rock Band
7:30 PM
Stage: Lady Zhaojun
Monday, Dec 2
All Day
Ongoing and Extended Events
Tuesday, Dec 3
All Day
Ongoing and Extended Events
7:30 PM
Stage: Cambodian Rock Band
8:00 PM
Dance: Aakash Odedra Company
Wednesday, Dec 4
All Day
Ongoing and Extended Events
7:30 PM
Stage: Cambodian Rock Band
Thursday, Dec 5
All Day
Ongoing and Extended Events
5:30 PM
An Irish Merry Christmas Party
7:30 PM
Stage: Around the World in 80 Days
8:00 PM
Stage: Cambodian Rock Band
Sports
Sports events in San Diego with an international flavor.
---
Calendar
07/07/2018
-
Sports: Aikido and Jiu Jitsu Workshop
Join the Jiai Aikido for a workshop focusing on the relationship between Aikido and Jiu Jitsu, given by Robert Ishibashi Sensei, 6th Dan. Ishibashi Sensei is the Chief Instructor of the Los Angeles AikiKai, which is a member of the Kokusai Aikido Kenshukai Kobayashi Hirokazu Ryu.
The seminar is being held as a fundraiser for Jiai Aikido, thanks to Ishibashi Sensei's kindness, and is open to any and all people with an interest in this practice, from any and all affiliations.
Admission/Cost: $30
Location:
Jiai Aikido
980 Buenos Ave, Ste 1C
San Diego, CA 92110
MAP
Saturday, July 7 - 9:30 AM to 11:30 PM
For more information, please call: (619) 455-0591 or visit:
www.sandiegoaikido.com
06/15/2018
-
Persian Cultural Center World Cup Viewing
The Persian Cultural Center invites you to join them on June 15 at 7:30 AM to cheer on the Iranian soccer team in the World Cup. Doors will open at 7:30 AM and breakfast will be available for purchase.
Admission/Cost: RSVP is required
Location:
Iranian-American Center
6790 Top Gun St. #7
San Diego, CA 92121
MAP
Friday, June 15 - 7:30 AM
For more information, please call to RSVP: (858) 552-9355 or visit:
www.pccsd.org
05/31/2018
-
Padres Italian Heritage Night
The Little Italy Association (LIA), Convivio, and the Italian Cultural Center will host the "Live the Game. Love the Heritage" program at the San Diego Padres Italian Heritage Night as part of the Padres vs. Marlins game at Petco Park. The celebration will be full of Italian culture, special guests from Italy, a top contestant from
America's Got Talent
, and America's favorite pastime: baseball! Sal Valentinetti, Italian American vocalist and a 2016
America's Got Talent
contestant, will sing the National Anthem at the game, and the first pitch will be thrown by special guests from Team Italy Baseball: Nico Garbella, Giovanni Garbella, as well as Team Italy Softball player, Erika Piancastelli.
The San Diego Padres Italian Heritage Night will offer two different ticketed experiences: either general admission tickets, or an elevated VIP experience on the Pacifico Porch. VIP ticket holders will receive unlimited food during the hour before and the hour after the first pitch; unlimited Pacifico beer and soft drinks one hour before the first pitch until the 7th inning stretch; a commemorative hat, and limited-edition swag for $95. General admission includes the commemorative hat and a complementary mini Italian flag. Tickets will vary from $32 to $33, depending on seating location.
Admission/Cost:
$32 - $95
Location:
Petco Park
100 Park Boulevard
San Diego, CA 92101
MAP
Thursday, May 31 - 6:10 PM
For more information, please call: (619) 795-5000 or visit:
www.littleitalysd.com
03/24/2018
-
Sports: America vs Xolos
Club América and Club Tijuana will meet in a friendly match at SDCCU Stadium in San Diego. A 12-time Liga MX champion, Club América will play its first match in San Diego since 2013. The Águilas and Xolos will renew acquaintances on San Diego soil for the first time in five years, since they last met at Petco Park—a match won by América, 2-1. A year prior, the two squads met at then-Qualcomm Stadium and the two sides battled to a 1-1 draw.
Admission/Cost:
$35 - $40
Location:
SDCCU Stadium
9449 Friars Rd
San Diego, CA 92018
MAP
Saturday, March 24 - 4:30 PM to 9:00 PM
For more information, please call: (323) 655-5127
02/28/2018
-
Discussion: Trekking off the Beaten Path to Machu Picchu
Please join Jose Montes, a veteran trekking guide from Peru and owner of Killa Expeditions, for a presentation about trekking off the beaten path to Machu Picchu! Everyone's heard about the ultra-popular Inca Trail but there are over six other high-altitude, remote wilderness multi-day hikes in the region. Jose will be discussing the essentials involved with trekking at higher altitudes while highlighting these stunning landscapes with a breathtaking slideshow. He will provide professional recommendations on the appropriate gear and clothing needed to hike and camp in the rugged terrain of the Andes. Also, learn about Jose's efforts to give back to local communities along these trails as he presents opportunities to get involved!
Admission/Cost:
FREE
Location:
Adventure 16 San Diego
4620 Alvarado Canyon Rd
San Diego, CA 92120
MAP
Wednesday, February 28 - 6:30 PM to 8:15 PM
For more information, please call: (619) 283-2374 or visit:
www.adventure16.com
02/16/2018
-
Sports: Evolutionary Aikido
Aikido is a modern Japanese martial art developed by Morihei Ueshiba as a synthesis of his martial studies, philosophy and religious beliefs.
Ueshiba's goal was to create an art that practitioners could use to defend themselves while also protecting their attacker from injury.
Aikdo of San Diego will host a seminar that will allow you to explore the Japanese Martial Art.
Admission/Cost:
$139 - $179
Location:
Aikido of San Diego
6356 Riverdale St
San Diego, CA 92120
MAP
Dates and times:
Friday, February 16 - 6:15 PM to 8:30 PM
Saturday, February 17 - 10:00 AM to 4:00 PM
Sunday,February 18 - 10:00 AM to 1:00 PM
For more information, please call: (619) 993-2454 or visit:
www.aikidosd.com
12/30/2017
-
Sports: Jiu Jitsu Seminar
Nine Nine Headquarters presents Vitor "Shaolin" Ribeiro in a Brazilian jiu jitsu seminar.
Admission/Cost:
$40 - $50
Location:
Nine Nine Jiu Jitsu
4425 Convoy Street
San Diego, CA 92111
MAP
Saturday, December 30 - 10:00 AM
For more information, please call: (858) 897-0257
12/22/2017
-
Sports: Rey Mysterio's Lucha Wonderland
Join Rey Mysterio and WWE World Champions for an action-packed night of Lucha Libre. The lineup features several well-known stars including Rey Mysterio, John Morrisson, Taya, Rocky Romero, Willie Mack, Mascarita Dorada and many more.
Age Limit: 21+
Admission/Cost:
$29 - $39
Location:
Sycuan Live & Up Close Theatre
5469 Casino Way
El Cajon, CA 92019
MAP
Friday, December 22 - 8:00 PM to 10:00 PM
For more information, please call: (619) 445-6002 or visit:
www.sycuan.com
09/26/2017
-
UCSD Martial Arts Demo
On Tuesday September 26th starting at 6pm- The martial arts program will put on the showcase demonstrating the options can take for classes.
The Martial Arts Program at UC San Diego boasts a wide variety of classes from Karate Do to Taekwondo. Learn Useful self defense techniques while having fun; immerse yourself in the culture and history of the art; grow stronger in your mind, body and spirit; and make lasting connects with your fellow students.
Our event will take place in Main Gym, between Muir and Revelle colleges.
Come and enjoy our showcase and speak with our instructors.
We will be demonstrating Capoeria, Kendo, Kungfu San Soo, Iaido, Okinawa Karate, Kendo, Taug SooDo, Hapkido, Arnis/Escrima, Aonagi Karate and Taekwondo.
Admission/Cost:
FREE
Location:
UC San Diego Main Gym in Muir College
9500 Gilman Dr
La Jolla, CA 92093
MAP
Tuesday, September 26 - 6:00 PM to 7:30 PM
For more information, please call: (626) 826-6887 or visit:
www.calendar.ucsd.edu
09/10/2017
-
Aloha Run 2017
The Aloha Run is a fun and festive, Hawaiian-themed 5k/10k event. Be inspired by music from the islands and beach tunes as you run or walk the flat and scenic bayside course in San Diego or Long Beach. And that's just the beginning - stick around for a luau party at the finish line with Tahitian dancers, live music, photo opportunities and much more!
Admission/Cost:
$25 - $50
Location:
Tecolote Shores Park
1740 E Mission Bay Dr
San Diego, CA 92111
MAP
Sunday, September 10 - 6:15 AM to 10:30 AM
For more information, please visit:
www.thealoharun.com
or email:
info@beyondeventsgo.com
Today's Date
IN PRINT SINCE 2006
Music From Everywhere!

Support Our Mission
Buy Stuff at Amazon!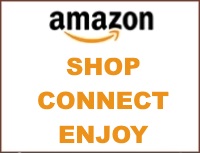 Published By:
Participant Observer Staff
Section Editors, Writers and Contributors: Sharon Payne, Ana Alvarez,
Cecilia Xinyu Cai, Jaehyeon Ahn
Spanish Translations: Ana Alvarez, Programming: Rachel Duncan
Associate Editors: Christa Parrish, Katie Tonellato
Editor in Chief: Tom Johnston-O'Neill
Orgs and Causes in San Diego
Join Our Team!