Calendar
<
June, 2019
>
Coming Soon...
Sunday, Jun 16
All Day
Ongoing and Extended Events
1:00 PM
Film: Try to Remember Never Forget
2:00 PM
House of Germany Lawn Program
2:00 PM
Stage: Kraft
2:00 PM
Stage: The Complete Works Of William Shakespeare -Abridged
2:00 PM
Stage: Move Over, Mrs. Markham
2:00 PM
Stage: A Walk in the Woods
2:30 PM
Comedy/Stage: Pig Talk
3:00 PM
Stage: John Ferguson
6:00 PM
Music: Mariachi Sol de Mťxico
7:00 PM
Stage: Kraft
7:00 PM
Stage: A Walk in the Woods
7:30 PM
Music: Fabian Almazan Trio
8:00 PM
Stage: As You Like It
Monday, Jun 17
All Day
Ongoing and Extended Events
2:00 PM
Film: Imitation of Life
7:00 PM
Juneteenth Celebration: Crumbs from the Table of Joy
7:00 PM
Film: Imitation of Life
Tuesday, Jun 18
All Day
Free Admission to Japanese Friendship Garden
All Day
Ongoing and Extended Events
6:00 PM
Film: The Favourite
7:00 PM
Book Signing: B.A. Shapiro
8:00 PM
Stage: As You Like It
Wednesday, Jun 19
All Day
Ongoing and Extended Events
5:00 PM
11th Annual Taste of Little Italy
7:00 PM
Stage: A Walk in the Woods
8:00 PM
Stage: As You Like It
Thursday, Jun 20
All Day
Ongoing and Extended Events
6:00 PM
LGBTQ Migrant Shelter Fundraiser
7:30 PM
Film: Amori Che Non Sanno Stare al Mondo
8:00 PM
Music: Banda Machos
8:00 PM
Stage: A Walk in the Woods
8:00 PM
Stage: As You Like It
Friday, Jun 21
All Day
Ongoing and Extended Events
7:00 PM
Kamishibai Japanese Storytelling
7:00 PM
Scottish Highland Games: Storytelling Sea Spells
7:00 PM
Stage: The Complete Works Of William Shakespeare -Abridged
8:00 PM
Jenny & the Mexicats and Bang Data
8:00 PM
Film: Victoria
8:00 PM
Stage: Move Over, Mrs. Markham
8:00 PM
Stage: As You Like It
8:00 PM
Stage: John Ferguson
8:00 PM
Stage: A Walk in the Woods
Saturday, Jun 22
All Day
Ongoing and Extended Events
9:00 AM
46th Annual San Diego Scottish Highland Games
2:00 PM
Stage: A Walk in the Woods
7:00 PM
Stage: The Complete Works Of William Shakespeare -Abridged
7:30 PM
Film: Like a Cat on a Highway
8:00 PM
Stage: Move Over, Mrs. Markham
8:00 PM
Stage: John Ferguson
8:00 PM
Stage: As You Like It
8:00 PM
Stage: A Walk in the Woods
Sunday, Jun 23
All Day
Ongoing and Extended Events
9:00 AM
House of Sweden Midsummer Celebration
9:00 AM
46th Annual San Diego Scottish Highland Games
10:30 AM
Film: Queen of Niendorf
2:00 PM
Stage: The Complete Works Of William Shakespeare -Abridged
2:00 PM
Stage: A Walk in the Woods
2:00 PM
Stage: Move Over, Mrs. Markham
3:00 PM
Stage: John Ferguson
7:00 PM
Music: Yale Strom & Hot Pastrami
7:00 PM
Music: Santana and the Doobie Brothers
7:00 PM
Stage: A Walk in the Woods
7:30 PM
Music: Grupo Intocable
8:00 PM
Stage: As You Like It
Monday, Jun 24
All Day
Ongoing and Extended Events
Tuesday, Jun 25
All Day
Ongoing and Extended Events
8:00 PM
Stage: As You Like It
Wednesday, Jun 26
All Day
Ongoing and Extended Events
8:00 PM
Stage: As You Like It
Thursday, Jun 27
All Day
Ongoing and Extended Events
8:00 PM
Stage: As You Like It
Friday, Jun 28
All Day
Ongoing and Extended Events
8:00 PM
Stage: Move Over, Mrs. Markham
8:00 PM
Stage: As You Like It
Saturday, Jun 29
All Day
Ongoing and Extended Events
8:00 PM
Stage: Move Over, Mrs. Markham
8:00 PM
Stage: As You Like It
Cultural Education
Learn something new about a country, a culture or cultural phenomena.
---
Calendar
06/20/2019
-
LGBTQ Migrant Shelter Fundraiser
Lady Brain, the all womxn San Diego collective, is hosting their June gathering at Fair Trade Decor in Coronado on June 20th. 15% of sales will be donated to the Casa Arcoiris, a LGBTQ migrant shelter in Tijuana, MX. This is an RSVP event only so please email if interested:
getloonysd@gmail.com
Beer & Wine will be sold but you are welcome to BYOB! Lineup: Ren Daversa & The Wicked Cool Calamity Trish Naval The Banduvloons
Admission/Cost: $10
Location:
Fair Trade Decor Coronado
828 Orange Avenue
San Diego, CA 92118
MAP
Thursday, June 20 - 6:00 PM to 10:00 PM
06/21/2019
-
Kamishibai Japanese Storytelling
Hai. Experience Kamishibai performance and demo by Walter Ritter of Write Out Loud. Be enchanted with Magic Finger by Roald Dahl and The Three Charms, a traditional Japanese folktale.
Admission/Cost: FREE
Location:
City Heights Performance Annex
3791 Fairmount Avenue
San Diego, CA 92105
MAP
Friday, June 21 - 7:00 PM to 8:00 PM
06/10/2019
-
Stage: Wiesenthal
90-minute play of Simon Wiesenthal, a Jewish Austrian Holocaust survivor who became a Nazi hunter after the war. He spent his life tracking down and gathering information on fugitive Nazi war criminals so they could be brought to trial. He was affectionately called "The Jewish James Bond," as he recounts his life, like a gripping spy thriller, and how he solved his most sensational cases.
Admission/Cost:
$37 - $40
Location:
North Coast Repertory Theatre
987-D Lomas Santa Fe Drive
Solana Beach, CA 92075
MAP
Dates and times:
Monday, June 10 - 7:00 PM
Tuesday, June 11 - 7:00 PM
06/15/2019
-
Book Signing: Cindy Henson
Meet Cindy Henson on Local Author Day. A mysterious illness changed the course of Cindy's life. She was forced to give up her project-managing ways and instead listen to that small voice inside of her that was calling her to a different place-, a different way of being. That voice called her to Costa Rica, where she earned her master's in International Peace and Conflict Studies. Cindy wrote a book about her journey, called
Jungle: A Journey to Peace, Purpose, and Freedom
. Cindy lives in San Diego and works with nonprofits, government agencies, and triple-bottom-line organizations to increase the positive difference they are making in the world.
Admission/Cost: FREE
Location:
Barnes and Noble Bookstore Grossmont Center
5500 Grossmont Center Drive #331
La Mesa, CA 91942
MAP
Saturday, June 15 - 1:00 PM to 3:00 PM
06/09/2019
-
Race Amity Day Picnic
Join us for a picnic in the park on Sunday, June 9, in recognition of Race Amity Day. Hot dogs will be provided. Please bring a side dish or possibly something to share. The purpose is to promote close, loving friendship and collaboration among people of diverse racial and ethnic backgrounds.
"We are flowers of one garden, and leaves of one tree."
"The earth is but one country, and mankind its citizens."
Admission/Cost: FREE
Location:
Berry Street Park in Lemon Grove
7071 Mt Vernon St
San Diego, CA 91945
MAP
Sunday, June 9 - 12:00 PM (noon)
06/08/2019
-
Race Amity Day Dialogue
Join with Mayor Racquel Vasquez, as she proclaims Race Amity Day in Lemon Grove. You will have an opportunity to view a documentary, which first aired on KPBS earlier this year: "An American Story: Race Amity and the Other Tradition," addresses racism through the lens of friendship and collaboration. Be a part of the dialogue addressing this vital issue facing America. The meeting is free and open to all.
Admission/Cost: FREE
Location:
Lemon Grove Public Library
3001 School Lane
San Diego, CA 91945
MAP
Saturday, June 8 - 2:00 PM
06/01/2019
-
Aunt Flo, Red October, Moon Time Menstruation Info Session
Let's Talk Menstruation - Shall We?!
Roughly half of the female population - about 26% of the global population - are of reproductive age.
Despite the fact that 800 million women and girls menstruate every day, menstruation remains shrouded in silence and taboos around the world. Women and girls lack dedicated, integrated services and information to menstruate in dignity, obstructed not only by lacking infrastructure, including the fact that one in three women live without a decent toilet, but also deeper challenges of gender norms, myths, and stigma.
Meet our community partner, Could You? Cup who not only distributes menstruation cups to marginalized girls/women around the world - including within the U.S. - they actively seek to break with the stigma surrounding menstruation as their representative, Nadja Umerkajeff outlined to us during our recent conversation.
Admission/Cost: FREE but
Registration
is required.
Location:
United Nations Association-San Diego
2171 Pan American Rd W
San Diego, CA 92101
MAP
-
[Park Map]
Saturday, June 1 - 11:00 AM to 12:00 PM
06/05/2019
-
Talk: Nazi Perpetrators: Ordinary Men or Hitlerís Minions?
Please join the UC San Diego Jewish Studies Program and UC San Diego Library for a lecture by Christopher Browning on Wednesday, June 5, 2019 from 5-7:00 PM in the Seuss Room at Geisel Library. This event is free and open to the public.
Every once in a while, a book comes along that changes the way we think about major issues. More than 25 years ago, the publication of Christopher Browning's Ordinary Men: Reserve Police Battalion 101 and the Final Solution in Poland did just that. Meticulously researched and eloquently argued, Ordinary Men asserted that those who helped commit genocide during WWII were neither fanatical ideologues nor bloodthirsty beasts but simply ordinary men operating within the context of a vicious race war. These findings which draw on insights from social psychology transcend the merely historical and carry disturbing implications for human beings everywhere. In this talk, Browning revisits his pioneering book and discusses the evolution of perpetrator studies up to the present.
Admission/Cost: FREE
RSVP
is required
Location:
Seuss Room
Geisel Library
U.C. San Diego
La Jolla, CA
MAP
-
[CAMPUS MAP]
Wednesday, June 5 - 5:00 PM
06/03/2019
-
Talk: Using Science and Humanities to Step Back in Time
Join Cristina Della Coletta, the Dean of the Division of Arts & Humanities and the Cultural Heritage Engineering Initiative at UC San Diego for public presentations by Professor Nannina SpanÚ, Professor Andrea Maria Lingua and Professor Filiberto Chiabrando from the Polytechnic University of Turin (Italy).
Professor Filiberto Chiabrando
Talk: TURIN 1911 PROJECT: ON GOING ACTIVITIES AND FURTHER DEVELOPMENT
His main research interests are related to photogrammetry, unmanned aerial systems, laser scanning, 3D reconstruction, 3D modelling, Virtual Reality/Augmented reality and sensor integration often connected to Cultural Heritage documentation in architectural and archaeological contexts. He is author of more than 150 papers in national and international journals, books and conference proceedings.
Professor Andrea Maria Lingua
Talk: RESEARCH AND ACTIVITIES OF THE DEPARTMENT OF ENVIRONMENT, LAND AND INFRASTRUCTURE ENGINEERING (DIATI) AND THE POLITO-INTERDEPARTMENTAL CENTRE FOR SERVICE ROBOTICS (PIC4SER)
His main research topics are related to research and innovation in photogrammetry, computer vision, unmanned aerial systems, laser scanning, outdoor/indoor positioning, robust model estimation, data fusion and integration using rigorous statistical approach, visual odometry/navigation in structured environment, geomatics for emergencies.
Professor Nannina SpanÚ
Talk: RESEARCH AND ACTIVITIES OF THE DEPARTMENT OF ARCHITECTURE AND DESIGN (DAD) AND THE LABORATORY OF GEOMATICS FOR CULTURAL HERITAGE
Research activities and related publications focus on metric surveys with advanced techniques (using mainly Lidar and digital photogrammetry, rapid mapping techniques including range based sensors using SLAM technology and UAV platforms) for 3D modeling and integrated representations of Cultural Heritage, in large part concerning the Architectural and Historical Heritage and archaeological sites. National and international publications concern the 3D documentation of cultural heritage and the design of digital applications (GIS) for landscapes and cultural heritage, with consequent assessment of quality and use of spatial data standards.
Location:
Atkinson Hall, Theater Vroom - UCSD
9500 Gilman Dr
La Jolla, CA
MAP
-
[CAMPUS MAP]
Monday, June 3 - 4:00 PM to 5:30 PM
06/01/2019
-
Mariachi Festival to Benefit Medical Missions
The Eighth Annual Mercy Outreach Surgical Team (M.O.S.T.) Mariachi Festival, presented by Scripps Health Foundation, will be held Saturday, June 1, from 6:00 PM to 10:00 PM at Humphreys Concerts by the Bay. This year's event will honor Harry O'Halloran, MD who has volunteered on 33 mission trips.
The event will feature Mexican cuisine, live mariachi music by Grammy Award-winning Mariachi Los Camperos, a live auction and an opportunity to fund a surgery for a child in great need. Proceeds will benefit M.O.S.T., a group of physicians, nurses, technical and administrative team members who volunteer to provide life-changing surgeries to children with limited or no access to health care in Mexico.
The humanitarian organization relies on philanthropy to conduct its week-long and weekend missions in central and southern Mexico. The volunteers perform surgeries to correct cleft lips and palates, crossed eyes and other conditions. More than 14,000 patients' lives have been changed since M.O.S.T. formed in 1987.
Tickets are $150 per person. VIP tables are $2,500 for 10 people and include preferred seating and hosted beer, wine, and margaritas. For more information about the event, tickets, sponsorship or donating auction items, please call (858) 678-7174 or email
SpecialEvents@scrippshealth.org
Admission/Cost:
$150 - $2500
Location:
Humphreys Concerts by the Bay
2241 Shelter Island Dr.
San Diego, CA
MAP
Saturday, June 1 - 6:00 PM
Today's Date
IN PRINT SINCE 2006
Music From Everywhere!

Support Our Mission
Buy Stuff at Amazon!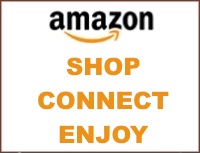 Published By:
Our Staff
Section Editors, Writers and Contributors: Sharon Payne, Seiya Kudo, Dolores Donovan, Edwin Ching, Liam Fox, Ana Alvarez
Spanish Translations: Ana Alvarez, Programming: Hera Siddiqui
Associate Editors: Erin Golackson, Christa Parrish
Editor in Chief: Tom Johnston-O'Neill
Orgs and Causes in San Diego
Join Our Team!