Calendar
<
September, 2019
>
Coming Soon...
Thursday, Sep 19
All Day
Ongoing and Extended Events
4:00 PM
Talk: Is America Facing an Immigration Crisis?
7:00 PM
Diplomacy Council Annual Fundraiser and Anniversary Party
7:00 PM
One Book, One San Diego Launch
7:30 PM
Film: The Soul And The Blood
8:00 PM
Stage: Hershey Felder as Monsieur Chopin
Friday, Sep 20
All Day
Ongoing and Extended Events
8:00 AM
Discussion: Innovation in the Cali Baja Region
10:00 AM
Talk: Magritte & Surrealist Works
5:00 PM
Talk: A Journey into Magic Realism
6:00 PM
Film: Coco
7:00 PM
Music: Volver, Volver II
7:00 PM
Comedy: Pambansang Kolokoy, Boss Ka-Reppa, and PinoyEgoy
7:00 PM
Stage: Disney's Mulan Jr.
7:00 PM
Iranian Film: Nahid
7:30 PM
Stage: Mama Mia!
7:30 PM
Russian Ballet: Swan Lake
8:00 PM
Stage: The Winter's Tale
8:00 PM
Stage: Hamlet
8:00 PM
Stage: Intimate Apparel
8:00 PM
Stage: Hershey Felder as Monsieur Chopin
Saturday, Sep 21
All Day
Ongoing and Extended Events
9:00 AM
25th Annual Pacific Islander Festival
10:00 AM
Vista Viking Festival
10:00 AM
Adams Avenue Street Fair
12:00 PM
Taste Of South Park
12:30 PM
Dance: Harvest Festival
2:00 PM
Stage: The Winter's Tale
2:00 PM
Filipino Traditional Music & Dance Demo & Workshop
2:00 PM
Stage: Hershey Felder as Monsieur Chopin
3:00 PM
Stage: Intimate Apparel
4:00 PM
Book Discussion: Halal If You Hear Me
5:00 PM
Sewa Annual Dance Fundraiser
7:00 PM
Film: Vincent, The True Story Of Vincent Van Gogh
7:00 PM
Comedy: IM Hussein
7:30 PM
Stage: Mama Mia!
8:00 PM
Jewish Short Film Festival
8:00 PM
Music: Patrizio Buanne
8:00 PM
Music: Bamboo Una Mas
8:00 PM
Stage: Hamlet
8:00 PM
Stage: The Winter's Tale
8:00 PM
Stage: Intimate Apparel
8:00 PM
Stage: Hershey Felder as Monsieur Chopin
Sunday, Sep 22
All Day
Jewish Short Film Festival
All Day
Ongoing and Extended Events
9:00 AM
25th Annual Pacific Islander Festival
10:00 AM
Adams Avenue Street Fair
12:00 PM
Tianguis De La Raza (Artisan Market)
12:30 PM
Dance: Harvest Festival
2:00 PM
Stage: Mama Mia!
2:00 PM
Stage: Intimate Apparel
2:00 PM
Stage: The Winter's Tale
2:00 PM
Stage: Hershey Felder as Monsieur Chopin
3:00 PM
Stage: Hamlet
4:00 PM
Music: The Pirates Of Penzance
6:00 PM
Music: Lucibela, Cape Verde's Voice-of-Gold
7:00 PM
Staged Reading: King Lear
8:00 PM
Music: Herb Alpert and Lani Hall
Monday, Sep 23
All Day
Ongoing and Extended Events
Tuesday, Sep 24
All Day
Ongoing and Extended Events
1:00 PM
Film: Moka
7:30 PM
Rom-Com Rendezvous Rendezvous with Sonali Dev, Alisha Rai . . .
7:30 PM
Stage: Hershey Felder as Monsieur Chopin
Wednesday, Sep 25
All Day
Ongoing and Extended Events
6:30 PM
Film: Coco
7:30 PM
Stage: Hershey Felder as Monsieur Chopin
Thursday, Sep 26
All Day
Ongoing and Extended Events
4:00 PM
Film: The Icebox
6:00 PM
Soaring Eagles Pow Wow Dance Class
6:00 PM
Music: Southern Scratch
7:00 PM
Stage: Noura
7:30 PM
Stage: Intimate Apparel
8:00 PM
Stage: Noura
8:00 PM
Stage: The Winter's Tale
8:00 PM
Stage: Hershey Felder as Monsieur Chopin
Friday, Sep 27
All Day
Ongoing and Extended Events
7:00 PM
Stage: Just Like Us
7:00 PM
Japanese Film: Late Spring
7:30 PM
Music: Alejandro Sanz
7:30 PM
Stage: Mama Mia!
8:00 PM
Stage: Man of La Mancha
8:00 PM
Stage: Noura
8:00 PM
Stage: The Winter's Tale
8:00 PM
Stage: Hamlet
8:00 PM
Stage: Intimate Apparel
8:00 PM
Stage: Hershey Felder as Monsieur Chopin
Saturday, Sep 28
All Day
Ongoing and Extended Events
10:00 AM
North San Diego Latino Book & Family Festival
11:00 AM
San Diego Cabrillo Festival
2:00 PM
Stage: Hershey Felder as Monsieur Chopin
3:00 PM
Stage: Intimate Apparel
3:30 PM
Film: Island Soldier
7:00 PM
Stage: Just Like Us
7:30 PM
Stage: Mama Mia!
8:00 PM
Film: Yesterday
8:00 PM
Stage: Noura
8:00 PM
Stage: The Winter's Tale
8:00 PM
Stage: Hamlet
8:00 PM
Stage: Man of La Mancha
8:00 PM
Stage: Intimate Apparel
8:00 PM
Stage: Hershey Felder as Monsieur Chopin
Sunday, Sep 29
All Day
Ongoing and Extended Events
8:00 AM
San Diego International Dragon Boat Race
1:30 PM
Book Signing: Iris Yang
2:00 PM
Stage: Man of La Mancha
2:00 PM
Stage: Just Like Us
2:00 PM
Film: The Taming of the Shrew
2:00 PM
Stage: The Winter's Tale
2:00 PM
Stage: Mama Mia!
2:00 PM
Stage: Intimate Apparel
2:00 PM
Stage: Hershey Felder as Monsieur Chopin
3:00 PM
Stage: Hamlet
5:00 PM
Music: Bho Shambo
6:00 PM
Film: Aladdin (2019)
7:00 PM
Music: Maná
7:00 PM
Stage: Noura
7:30 PM
Music: Maná
Monday, Sep 30
All Day
Ongoing and Extended Events
6:00 PM
Oktoberfest Beer, Cheese & Sausage Tasting
Tuesday, Oct 1
All Day
Ongoing and Extended Events
7:30 PM
Stage: Hershey Felder as Monsieur Chopin
Wednesday, Oct 2
All Day
Ongoing and Extended Events
7:00 PM
Stage: Noura
7:00 PM
Stage: Just Like Us
7:30 PM
Stage: Man of La Mancha
7:30 PM
Stage: Hershey Felder as Monsieur Chopin
Museums & Exhibitions
Check out these museum exhibitions and special showings!
---
Calendar
10/13/2017
-
Centuries of Opulence: Jewels of India
Features 50 gemstone jewelry pieces on loan from a private collection that have rarely been seen in public. Showcasing more than 300 years of adornment in India, the exhibit explores the original sources of the diamonds, rubies, emeralds, sapphires, and other gems decorating these pieces, their religious and cultural symbolism, the wars fought for them, and the historical tradition of gemology in India.
Visitors can schedule a tour by emailing
guestservices@gia.edu
or calling 800-421-7250 ext 4116. The exhibit opens in conjunction with GIA's annual Jewelry Career Fair on Friday, October 13 -- the one day each year when the public can visit Gemological Institute of America's world headquarters without a prior appointment.
Admission/Cost: FREE
Location:
Gemological Institute of America Museum
5345 Armada Drive
Carlsbad, CA 92008
MAP
Friday, October 13 - 8:00 AM to 4:00 PM
For more information, please call: (800) 421-7250 ext 4116 or visit:
www.gia.edu
09/25/2017
-
Lecture: Old New Media Xerox Art in Brazil
The beginning of the 1980s was for many in Brazil the start of an ongoing phase of experimentation with non-traditional media, especially involving image reproduction. Artists like Ramiro concentrated on using photocopiers to explore the possibilities of creating works without an "original" - each copy becoming a master for other copies, and so on. The artistic use of photocopiers, which stressed reproduction ad infinitum, was generally called Copy Art in the USA, Electrographie in France and Electrografia in Spain. In Brazil, it became known as Xerox Art, in spite of the fact that machines of different brands were regularly employed in the production of the work. In addition to the exploration of multiples in Xerox Art, other aspects were also important to Ramiro, such as its social potential in that prices could be more accessible to the average buyer. Formally, Xerox Art is characterized by its wide range of graphic resources and by the creation of sequential structures that tend to organize themselves in time and space. This is due in part to its speed and low production cost, which favor the creation of large numbers of images.
Admission/Cost:
FREE
Location:
Manchester Hall
University of San Diego
5998 Alcala Park
San Diego, CA 92110
MAP
Monday, September 25 - 6:00 PM to 7:00 PM
For more information, please call: (619) 260-4600 or visit:
www.sandiego.edu
09/09/2017
-
Invisible y Resistencia Art Exhibition
Invisible y Resistencia (Invisible and Resistance), an art exhibition as part of a Bi-National Theater and Arts Festival. Artist reception with music by Dreams Made Flesh, SISSTER, and DJIllustr8r. Scenes from upcoming play by Samuel Valdez (And He Became Man) and Dave Rivas (Letter from the Wall). Interpretive dance by Patricia Maldonado.
Admission/Cost: FREE
Location:
Iron Fist Brewing Co.
1985 National Avenue #1132
San Diego, CA 92113
MAP
Saturday, September 9 - 6:00 PM to 10:00 PM
09/01/2017
-
Exhibit Opening: Fragmentada
Casa Valencia presents Fragmentation, an exhibition that explores our society's fragmentation and division.
The works by Nuria Bac and Aida Valencia represent the fragmentation of intimate relationships, personal feelings, political views, and our general human condition.
The opening reception will feature live music and refreshments.
Note: This will be the last public event held by Casa Valencia Gallery. The Liberty Station-based gallery is closing its location, but will continue to promote Latin American artists online.
Admission/Cost: FREE
Location:
Casa Valencia
2730 Historic Decatur Road Barracks 16
Point Loma, CA
MAP
Friday, September 1 - 6:00 PM
09/14/2017
-
Exhibition: Xerografia: Copyart in Brazil
Reception in USD Hoehn Family Galleries includes artist performance by Mario Ramiro, creating his work Lascaux Copy. Exhibition of commercial copying practices by artists in Brazil in politically fraught decades of 1960s and 1970s is part of the Getty-led Pacific Standard Time: LA/LA initiative.
Admission/Cost: FREE
Location:
University of San Diego
5998 Alcalà Park
San Diego, CA 92110
MAP
Thursday, September 14 - 5:00 PM to 7:00 PM
For more information, please call: (619) 260-7516 or visit:
www.sandiego.edu
09/02/2017
-
Young Geun Lee: Opening Reception
Referencing traditional Korean folk art, artist Young Geun Lee's work expresses the fundamental joys, sorrows, and demands of Korean commoners in the past. Emblematic and humorous images convey the success of family, the harmony of yin and yang, the wish for longevity without diseases, and the fair distribution of wealth, using symbols to fit into modern forms of expression as well as the colors blue, red, brown, white, and black, colors which in Eastern countries are seen as creating order in the universe. Lee draws on his culture, country, and life experience to create a beautiful garden of fundamental things. Join us to celebrate the opening of a three-month exhibit.
Admission/Cost: FREE
Location:
Mission Valley Library
2123 Fenton Parkway
San Diego, CA 92108
MAP
Saturday, September 2 - 2:00 PM to 5:00 PM
For more information, please call: (858) 573-5007
09/02/2017
-
Transition Lines: Closing Reception
Melody​ ​de​ ​los​ ​Cobos​ ​is​ ​a​ ​San​ ​Diego​ ​artist​ ​that​ ​ ​resides​ ​in​ ​Chula​ ​Vista. ​She works with ​corn​ ​husk​ ​and​ ​eggshells​ ​in​ ​three-dimensions.​
Admission/Cost: FREE
Location:
The Nest Gallery on Third
260 1/2 Third Ave
Chula Vista, CA 91910
MAP
Saturday, September 2 - 5:00 PM to 10:00 PM
For more information, please call: (619) 821-8223 or visit:
www.facebook.com
08/12/2017
-
Modern Japanese Brush Painting Exhibition Opening
The first independent exhibit by Julia Kazan Roth and Gaye Terp Lingley, long-time artists of brush painting in ink and Asian watercolors. Former students of retired teacher Takashi Ryuho Ijichi, they are veterans of many group shows in Southern California. Both West Coast natives, they bring an American sensibility to the expression of Japanese brush painting. Info:
tdelgin@gmail.com
. Runs August 12 to September 3.
Admission/Cost: FREE
Location:
Mission Trails Regional Park
One Father Junípero Serra Trail
San Carlos, CA 92119
MAP
Saturday, August 12 - 9:00 AM to 5:00 PM
For more information, please call: (619) 668-3281 or visit:
www.mtrp.org
08/06/2017
-
Japanese Steel
The history of Japanese car manufacturing is rich with practicality, innovation, and exuberance. Like all auto development, the initial goal was simple transportation. This then blossomed into innovation and performance.
To put a spotlight on the variety of Japanese automotive expertise, the San Diego Automotive Museum has gathered a unique collection of Japanese classic cars, many of which were not originally sold in the United States.
Admission/Cost:
$4 - $9
Location:
San Diego Automotive Museum
1549 El Prado
San Diego, CA 92101
MAP
Sunday, August 6 - 10:00 AM to 5:00 PM
For more information, please call: (619) 231-2886 or visit:
www.balboapark.org
07/21/2017
-
Exhibition: Jorge Pardo
Lux Art Institute is proud to announce critically acclaimed Cuban artist Jorge Pardo as its final artist-in-residence of Season 10. See first rate art in San Diego-be part of the Lux Experience.
Jorge Pardo's visually alluring work examines the crossing of contemporary painting, design, sculpture and architecture. Using a broad palette of exuberant colors, multifarious patterns and a mix of organic and industrial materials, Pardo's works range from murals to home furnishings to collages to larger-than-life fabrications.
Nestled in the northern Yucatán jungle, Pardo combined Mayan culture and modern design, where a sprawling series of buildings, structures, pools and gardens subsumed his life for over six years. Constantly challenging defined aesthetic disciplines and ambits, Pardo engages viewers throughout the world with works consistently questioning distinctions between fine art and design.
Admission/Cost: FREE - $5
Location:
Lux Art Institute
1550 South El Camino Real
Encinitas, CA 92024
MAP
Thursday, July 20 through Saturday, August 5 - 1 PM
For more information, please call: (760) 436-6611 or visit:
www.luxartinstitute.org
Today's Date
IN PRINT SINCE 2006
Music From Everywhere!

Support Our Mission
Buy Stuff at Amazon!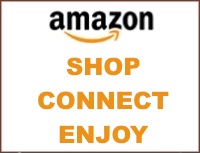 Published By:
Music of the Month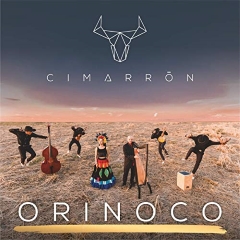 Orinoco
by Cimarrón
Participant Observer Contributors
Section Editors, Writers and Contributors: Sharon Payne, Dolores Donovan, Edwin Ching, Liam Fox, Ana Alvarez
Spanish Translations: Ana Alvarez, Programming: Hera Siddiqui
Associate Editors: Christa Parrish
Editor in Chief: Tom Johnston-O'Neill
Orgs and Causes in San Diego
Join Our Team!