Calendar
<
November, 2019
>
Coming Soon...
Sunday, Nov 17
All Day
Ongoing and Extended Events
10:30 AM
German Film: The Flying Classroom
12:00 PM
Stage: Disney's My Son Pinocchio Jr.
1:00 PM
Unveiling New Mural At Chicano Park
2:00 PM
Stage: Eurydice
2:00 PM
Stage: And Neither Have I Wings To Fly
2:00 PM
Stage: Ring Around the Moon
2:00 PM
Music: Bach, Bloch & Don Quixote
2:00 PM
Stage: Texas in Paris
2:00 PM
Stage: Sense & Sensibility
2:00 PM
Stage: Cambodian Rock Band
2:00 PM
Stage: Around the World in 80 Days
2:30 PM
Stage: Disney's My Son Pinocchio Jr.
3:00 PM
Sound Of Music Sing-a-Long
5:00 PM
Stage: All is Calm -The Christmas Truce of 1914
7:00 PM
Stage: Cambodian Rock Band
7:00 PM
Stage: Hold These Truths
7:00 PM
Music: Hector Villa-Lobos Celebration
Monday, Nov 18
All Day
Ongoing and Extended Events
4:00 PM
Book Discussion: Sudipta Sen
6:00 PM
A Conversation On Immigration
Tuesday, Nov 19
All Day
Free Admission to Japanese Friendship Garden
All Day
Ongoing and Extended Events
2:00 PM
French Language Conference & Job Fair
6:00 PM
Demonstration: Japanese Floral Design
7:00 PM
Victoria Martino Lectures on Matisse
7:30 PM
Stage: Cambodian Rock Band
7:30 PM
Stage: Ring Around the Moon
Wednesday, Nov 20
All Day
Ongoing and Extended Events
8:30 AM
Symposium: Archaeology in Israel
12:00 PM
Talk: The Racism of Antisemitism
7:00 PM
Astana Ballet
7:00 PM
The Horszowski Trio: From Prague to Moscow
7:00 PM
International Chocolate Tasting
7:30 PM
Stage: Cambodian Rock Band
Thursday, Nov 21
All Day
Ongoing and Extended Events
6:00 AM
Doctors Without Borders Recruitment Info Session
9:30 AM
Symposium on the Indigenous Language Communities of the Californias
7:00 PM
Stage: Eurydice
7:30 PM
Linda Blair Lectures on Jan Van Eyck
7:30 PM
Stage: Around the World in 80 Days
8:00 PM
Music: Gingee
8:00 PM
Stage: Cambodian Rock Band
8:00 PM
Stage: Hold These Truths
Friday, Nov 22
All Day
Ongoing and Extended Events
9:30 AM
Kumeyaay Community Garden Unveiling Ceremony
2:00 PM
Stage: Cambodian Rock Band
3:30 PM
Wonderfront Music & Arts Festival
6:00 PM
Fiesta Santa Cecilia Fundraiser Mariachi Concert
7:00 PM
Comedy: George Lopez
7:00 PM
Stage: Eurydice
7:30 PM
Stage: Texas in Paris
8:00 PM
Stage: Around the World in 80 Days
8:00 PM
Stage: And Neither Have I Wings To Fly
8:00 PM
Stage: Hold These Truths
Saturday, Nov 23
All Day
Ongoing and Extended Events
12:00 AM
Midnight & Matinee - AKIRA in Japanese w/ English Subtitles
10:00 AM
Indigo Dye & Shibori Workshop
11:45 AM
Wonderfront Music & Arts Festival
2:00 PM
Stage: Cambodian Rock Band
7:00 PM
Stage: Eurydice
7:30 PM
Stage: Texas in Paris
8:00 PM
Music: Hirie
8:00 PM
Stage: Around the World in 80 Days
8:00 PM
Stage: And Neither Have I Wings To Fly
8:00 PM
Stage: Hold These Truths
Sunday, Nov 24
All Day
Ongoing and Extended Events
11:45 AM
Wonderfront Music & Arts Festival
2:00 PM
Stage: Hold These Truths
2:00 PM
Stage: Cambodian Rock Band
2:00 PM
Stage: Around the World in 80 Days
2:00 PM
Stage: Texas in Paris
2:00 PM
Stage: And Neither Have I Wings To Fly
6:00 PM
Lebanese Independence Day Banquet
7:00 PM
Stage: Cambodian Rock Band
7:00 PM
Stage: Hold These Truths
11:00 PM
Midnight & Matinee - AKIRA in Japanese w/ English Subtitles
Monday, Nov 25
All Day
Ongoing and Extended Events
Tuesday, Nov 26
All Day
Ongoing and Extended Events
7:00 PM
Victoria Martino Lectures on Matisse
7:30 PM
Stage: Cambodian Rock Band
Wednesday, Nov 27
All Day
Ongoing and Extended Events
7:30 PM
Stage: Cambodian Rock Band
Thursday, Nov 28
All Day
Ongoing and Extended Events
7:30 PM
Stage: Around the World in 80 Days
8:00 PM
Stage: Cambodian Rock Band
Friday, Nov 29
All Day
Ongoing and Extended Events
2:00 PM
Stage: Cambodian Rock Band
8:00 PM
Stage: Around the World in 80 Days
8:00 PM
Stage: And Neither Have I Wings To Fly
Saturday, Nov 30
All Day
Ongoing and Extended Events
2:00 PM
Stage: Cambodian Rock Band
8:00 PM
Stage: Around the World in 80 Days
8:00 PM
Stage: And Neither Have I Wings To Fly
Museums & Exhibitions
Check out these museum exhibitions and special showings!
---
Calendar
11/07/2019
-
Exhibition [A] Portrait of People in Motion
[A] Portrait of People in Motion is a community focused exhibition that honors migration stories of Americans, both new and long-established culminating in a new installation at New Americans Museum (NAM). Over the course the yearlong residency NAM Artist-in-Residence Kerianne Quick and NAM invited the residents of San Diego to share meaningful objects related to their story. The resulting exhibition; paints a portrait of our city through objects brought on - or left behind during - an international or domestic migration journey. Quick utilized digital photography, 3D scanning, and 3D printing technology to digitally record and re-create a translucent version of these items of deep significance. These re-creations will be on display along with audio recordings of each individual participant's story.
The exhibition tells stories through four themes:
Objects Carried documents objects brought on a migration journey and the first-hand story of the person who carried it.
Objects Remembered documents the stories of the things left behind.
Objects of History documents objects carried on a migration journey by a relative, and the second or third-hand stories of ancestors who experienced a migration journey.
Future Objects answers the question "If you had to leave right now, what would you take on your way out the door?"
Kerianne Quick is an internationally recognized artist and crafts person, and Assistant Professor of Art at San Diego State University.
Admission/Cost: FREE
Location:
New Americans Museum
2825 Dewey Rd
San Diego, CA 92106
MAP
Dates and times:
Ongoing from Wednesday, November 13 until Saturday, November 30, 2019
Wednesdays, Thursdays & Fridays - 10:00 AM to 4:00 PM
Saturdays & Sundays - 11:00 AM to 4:00 PM
11/14/2019
-
International Lowriding Exhibition
Elements of lowriders and the lowrider lifestyle have appealed to cultures worldwide. Universal traits such as the sense of community, the rebellion of the mainstream (nonconformity), the reverence of cars, artistic expression, and family appeal to the deep needs of belonging, social connection, and sense of identity. Lowrider communities have developed in Japan, and in other parts of Asia, such as Thailand and Indonesia, European countries such as Sweden and Norway, and other Latin cultures such as Brazil.
Lowriding is a celebration of life in relation and connection to cars and community. It allows for relationships to be made for the love of cars and for extended family.
Admission/Cost:
$15 - $20
Location:
San Diego Automotive Museum
Balboa Park
2080 Pan American Plaza
San Diego, CA 92101
MAP
-
[Park Map]
Thursday, November 14 - 6:30 PM to 8:30 PM
06/01/2019
-
Dragons Exhibit Opening
The San Diego Chinese Historical Museum is pleased to announce
Dragons
, exploring the symbolism of China's Most Revered Creature. In SDCHM's permanent collection, these mythical creatures decorate a variety of artifacts, ranging from flags and tapestries to clothing and jewelry—a true exploration into these symbols of nobility, power, strength, and protection through historical and contemporary Chinese culture.
The opening festivities include a traditional lion dance by the Southern Sea Dragon and Lion Dance Association, plenty of fun educational activities for children, and more!
11:00 - 11:30 AM - Member Exclusive Tour
12:00 PM - Performance by the Southern Sea Dragon & Lion Dance Association
Admission/Cost: $5
Location:
Dr. Sun Yat Sen Memorial Extension
328 J Street
San Diego, CA
MAP
Saturday, June 1 - 10:30 AM to 4:30 PM
If you are a member and would like to attend the Member Exclusive Tour at 11:00 AM on June 1, please RSVP to
ashley.moy@sdchm.org
05/26/2019
-
39th Annual Ethnic Food Fair
The cottages will be serving ethnic food, and entertainment will be presented on the stage. Sample the culinary treats of 20+ participating cultures and witness performances in native costumes.
Admission/Cost:
FREE
Location:
House of Pacific Relations
International Cottages
Balboa Park
San Diego, CA 92101
MAP
Sunday, May 26 - 11:00 AM to 5:00 PM
05/19/2019
-
House of Israel Annual Lawn Program
The annual Lawn Program of the House of Israel is held every year on a Sunday, typically in April or May. (See schedule for specifics)
The entertainment is a colorful display of singers and dancers, who will share their ethnic and cultural history by performing dances and songs in beautiful costumes showing Israel's tradition in a most charming way. Additional entertainment has included a men's choir singing traditional songs from Israel.
Admission/Cost: FREE
Location:
HPR International Cottages
2191 W. Pan American Road
Balboa Park
San Diego, CA 92101
MAP
-
[Park Map]
Sunday, May 19 - 2:00 PM
03/30/2019
-
San Diego Chinese Choral Concert
The San Diego Chinese Choral Society will hold a concert, titled
Music and Imagination
. The choir will perform liturgical music, works by Rossini and songs from the Chinese musical tradition, with a piano solo (selections from Schumann's
Kreisleriana
) by Lesi Mei. Age limit: 18+
Admission/Cost: $15
Location:
Good Samaritan Episcopal Church
4321 Eastgate Mall
San Diego, CA 92121
MAP
Saturday, March 30 - 7:00 PM to 8:00 PM
03/07/2019
-
Opera on Film: Anna Karenina
A spectacular, breathtaking, emotional, high-tech production based on the masterpiece by Leo Tolstoy. The dramatic love story between the married Anna Karenina and a dashing military officer, Alexey Vronsky, takes place amidst the glitter and luxury of the Russian nobility in the second half of the 19th century.
​The musical's characters struggle with overwhelming feelings of love and betrayal, passion and duty, hope and desperation. Although almost a century and a half has passed since the time of the story, the events unfolding before the audience are gripping and touching in their timeless quality.
Filmed at the Moscow Operetta Theatre.
Featuring Moscow musical scene stars Ekaterina Guseva, Natalia Bystrova, Sergey Lee, Andrey Birin, Alexander Marakulin, Lika Rulla, from a score by Roman Ignatyev and a libretto by Yuliy Kim.
Admission/Cost:
$15 - $17
Location:
The Lot (La Jolla)
7611 Fay Avenue,
La Jolla, CA 92037
MAP
Thursday, March 7 - 6:30 PM to 8:45 PM
For more information, please visit:
www.facebook.com
02/15/2019
-
Romantic ArtStops with the SD Shakespeare Society
A Valentine's Day Tour. Free with Museum admission! Enjoy an evening of art and poetry with this special after-hours collaboration with the San Diego Shakespeare Society. Tour the Museum's romantic works of art while enjoying performances of some of the most beautiful love poems ever written. Tours will meet and begin in Museum rotunda. Tours start at 6:00 PM and at 7:00 PM
Admission/Cost: FREE
Location:
San Diego Museum of Art
Balboa Park
1450 El Prado
San Diego, CA 92101
MAP
-
[Park Map]
Friday, February 15 - 6:00 PM to 8:00 PM
01/09/2019
-
Lecture: Balboa Parks Two Great Exposition 1915 & 1935
Dotted with numerous cultural institutions, distinct architecture, and home to the World-Famous San Diego Zoo, Balboa Park has been dubbed "San Diego's Cultural Hub, "and "a place with something for everyone!" Located just a few miles away from the Gaslamp Quarter this sprawling urban park can credit its creation to two great expositions- one in 1915 and one in 1935. Join us for our first History Talks! Lecture of 2019 as guest speaker Michael Kelly, President of The Committee of One Hundred, presents The Story of the Panama-California Exposition Digital Archive Project. Get an inside look at images and documents from the historic Exposition and insight to how The Committee of One Hundred has worked to preserve the architecture, gardens and public spaces of Balboa Park since 1967. History Talks! is a monthly lecture series presented by the Gaslamp Museum at the Davis-Horton House. Each month a local historian or specialist will delve into topics related to San Diego and the Davis-Horton House to bring a unique glimpse into the history of our city. Come hear history come alive.
Admission/Cost:
FREE
- $5
Location:
Chuang Archive and Learning Center
541-B Second Avenue
San Diego, CA 92101
MAP
Wednesday, January 9 - 7:00 PM to 8:30 PM
For more information, please call: (619) 338-9888
09/15/2018
-
Art: Beyond The Age Of Reason
Beyond the Age of Reason
features artists who contemplate how faith meshes with contemporary life, the role of ritual and symbolism, and the metamorphosis of traditional symbols as they become immersed in popular culture. Using materials and principles of design that place them firmly in the world of contemporary art, this show incorporates both traditional media and modern technologies. This exhibition is multicultural and addresses many faiths, as seen through the filter of artists who pose questions, make comparisons, find commonalities, challenge customs and encourage discussion. Some viewers may find parts of these works irreverent, but the presence of religious iconography in contemporary art indicates that questions of faith are still relevant. Throughout history, artists and their images have played an integral part in shaping religion and religious leaders have found power in pictures, often commissioning artists to create works to validate or nullify beliefs.
Beyond the Age of Reason
acknowledges these historical underpinnings of faith-based iconography as the exhibition's individual artists put this iconography through its full range of plastic possibilities. Curated by Debby and Larry Kline.
Admission/Cost: FREE -
$5
Location:
San Diego Art Institute
Balboa Park
1439 El Prado
San Diego, CA 92101
MAP
Saturday, September 15 - 6:00 PM to 8:00 PM
For more information, please call: (619) 239-0011 or visit:
www.sandiego-art.org
Today's Date
IN PRINT SINCE 2006
Music From Everywhere!

Support Our Mission
Buy Stuff at Amazon!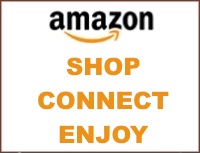 Published By:
Participant Observer Staff
Section Editors, Writers and Contributors: Sharon Payne, Ana Alvarez,
Cecilia Xinyu Cai, Jaehyeon Ahn
Spanish Translations: Ana Alvarez, Programming: Rachel Duncan
Associate Editors: Christa Parrish, Katie Tonellato
Editor in Chief: Tom Johnston-O'Neill
Orgs and Causes in San Diego
Join Our Team!