Calendar
<
September, 2019
>
Coming Soon...
Wednesday, Sep 18
All Day
Ongoing and Extended Events
1:30 PM
Film: All is True
6:30 PM
Film: Selena
7:00 PM
Stage: Amadeus
7:30 PM
Stage: The Virgin Trial
7:30 PM
Stage: Kiss My Aztec
7:30 PM
Stage: Hershey Felder as Monsieur Chopin
Thursday, Sep 19
All Day
Ongoing and Extended Events
4:00 PM
Talk: Is America Facing an Immigration Crisis?
7:00 PM
Diplomacy Council Annual Fundraiser and Anniversary Party
7:00 PM
One Book, One San Diego Launch
7:30 PM
Film: The Soul And The Blood
7:30 PM
Stage: The Virgin Trial
8:00 PM
Stage: Hershey Felder as Monsieur Chopin
8:00 PM
Stage: Amadeus
8:00 PM
Stage: Kiss My Aztec
Friday, Sep 20
All Day
Ongoing and Extended Events
8:00 AM
Discussion: Innovation in the Cali Baja Region
10:00 AM
Talk: Magritte & Surrealist Works
5:00 PM
Talk: A Journey into Magic Realism
6:00 PM
Film: Coco
7:00 PM
Music: Volver, Volver II
7:00 PM
Comedy: Pambansang Kolokoy, Boss Ka-Reppa, and PinoyEgoy
7:00 PM
Stage: Disney's Mulan Jr.
7:00 PM
Iranian Film: Nahid
7:30 PM
Stage: Mama Mia!
7:30 PM
Russian Ballet: Swan Lake
8:00 PM
Stage: The Winter's Tale
8:00 PM
Stage: Hamlet
8:00 PM
Stage: Intimate Apparel
8:00 PM
Stage: The Virgin Trial
8:00 PM
Stage: Amadeus
8:00 PM
Stage: Kiss My Aztec
8:00 PM
Stage: Hershey Felder as Monsieur Chopin
Saturday, Sep 21
All Day
Ongoing and Extended Events
9:00 AM
25th Annual Pacific Islander Festival
10:00 AM
Vista Viking Festival
10:00 AM
Adams Avenue Street Fair
12:00 PM
Taste Of South Park
12:30 PM
Dance: Harvest Festival
2:00 PM
Stage: The Winter's Tale
2:00 PM
Filipino Traditional Music & Dance Demo & Workshop
2:00 PM
Stage: Hershey Felder as Monsieur Chopin
2:00 PM
Stage: Amadeus
2:00 PM
Stage: Kiss My Aztec
3:00 PM
Stage: Intimate Apparel
3:00 PM
The Virgin Trial
4:00 PM
Book Discussion: Halal If You Hear Me
5:00 PM
Sewa Annual Dance Fundraiser
7:00 PM
Film: Vincent, The True Story Of Vincent Van Gogh
7:00 PM
Comedy: IM Hussein
7:30 PM
Stage: Mama Mia!
8:00 PM
Jewish Short Film Festival
8:00 PM
Music: Patrizio Buanne
8:00 PM
Music: Bamboo Una Mas
8:00 PM
Stage: The Virgin Trial
8:00 PM
Stage: Hamlet
8:00 PM
Stage: Amadeus
8:00 PM
Stage: The Winter's Tale
8:00 PM
Stage: Intimate Apparel
8:00 PM
Stage: Kiss My Aztec
8:00 PM
Stage: Hershey Felder as Monsieur Chopin
Sunday, Sep 22
All Day
Jewish Short Film Festival
All Day
Ongoing and Extended Events
9:00 AM
25th Annual Pacific Islander Festival
10:00 AM
Adams Avenue Street Fair
12:00 PM
Tianguis De La Raza (Artisan Market)
12:30 PM
Dance: Harvest Festival
2:00 PM
Stage: Mama Mia!
2:00 PM
Stage: Intimate Apparel
2:00 PM
Stage: The Virgin Trial
2:00 PM
Stage: The Winter's Tale
2:00 PM
Stage: Amadeus
2:00 PM
Stage: Kiss My Aztec
2:00 PM
Stage: Hershey Felder as Monsieur Chopin
3:00 PM
Stage: Hamlet
4:00 PM
Music: The Pirates Of Penzance
6:00 PM
Music: Lucibela, Cape Verde's Voice-of-Gold
7:00 PM
Staged Reading: King Lear
7:00 PM
Stage: Amadeus
7:00 PM
Stage: Kiss My Aztec
8:00 PM
Music: Herb Alpert and Lani Hall
Monday, Sep 23
All Day
Ongoing and Extended Events
Tuesday, Sep 24
All Day
Ongoing and Extended Events
1:00 PM
Film: Moka
7:30 PM
Rom-Com Rendezvous Rendezvous with Sonali Dev, Alisha Rai . . .
7:30 PM
Stage: Kiss My Aztec
7:30 PM
Stage: Hershey Felder as Monsieur Chopin
Wednesday, Sep 25
All Day
Ongoing and Extended Events
6:30 PM
Film: Coco
7:00 PM
Stage: Amadeus
7:30 PM
Stage: The Virgin Trial
7:30 PM
Stage: Kiss My Aztec
7:30 PM
Stage: Hershey Felder as Monsieur Chopin
Thursday, Sep 26
All Day
Ongoing and Extended Events
4:00 PM
Film: The Icebox
6:00 PM
Soaring Eagles Pow Wow Dance Class
6:00 PM
Music: Southern Scratch
7:00 PM
Stage: Noura
7:30 PM
Stage: Intimate Apparel
7:30 PM
Stage: The Virgin Trial
8:00 PM
Stage: Noura
8:00 PM
Stage: The Winter's Tale
8:00 PM
Stage: Amadeus
8:00 PM
Stage: Kiss My Aztec
8:00 PM
Stage: Hershey Felder as Monsieur Chopin
Friday, Sep 27
All Day
Ongoing and Extended Events
7:00 PM
Stage: Just Like Us
7:00 PM
Japanese Film: Late Spring
7:30 PM
Music: Alejandro Sanz
7:30 PM
Stage: Mama Mia!
8:00 PM
Stage: Man of La Mancha
8:00 PM
Stage: The Virgin Trial
8:00 PM
Stage: Noura
8:00 PM
Stage: The Winter's Tale
8:00 PM
Stage: Hamlet
8:00 PM
Stage: Amadeus
8:00 PM
Stage: Intimate Apparel
8:00 PM
Stage: Kiss My Aztec
8:00 PM
Stage: Hershey Felder as Monsieur Chopin
Saturday, Sep 28
All Day
Ongoing and Extended Events
10:00 AM
North San Diego Latino Book & Family Festival
11:00 AM
San Diego Cabrillo Festival
2:00 PM
Stage: Amadeus
2:00 PM
Stage: Kiss My Aztec
2:00 PM
Stage: Hershey Felder as Monsieur Chopin
3:00 PM
The Virgin Trial
3:00 PM
Stage: Intimate Apparel
3:30 PM
Film: Island Soldier
7:00 PM
Stage: Just Like Us
7:30 PM
Stage: Mama Mia!
8:00 PM
Film: Yesterday
8:00 PM
Stage: Noura
8:00 PM
Stage: The Winter's Tale
8:00 PM
Stage: Hamlet
8:00 PM
Stage: The Virgin Trial
8:00 PM
Stage: Amadeus
8:00 PM
Stage: Man of La Mancha
8:00 PM
Stage: Intimate Apparel
8:00 PM
Stage: Kiss My Aztec
8:00 PM
Stage: Hershey Felder as Monsieur Chopin
Sunday, Sep 29
All Day
Ongoing and Extended Events
8:00 AM
San Diego International Dragon Boat Race
1:30 PM
Book Signing: Iris Yang
2:00 PM
Stage: Man of La Mancha
2:00 PM
Stage: Just Like Us
2:00 PM
Film: The Taming of the Shrew
2:00 PM
Stage: The Virgin Trial
2:00 PM
Stage: The Winter's Tale
2:00 PM
Stage: Amadeus
2:00 PM
Stage: Mama Mia!
2:00 PM
Stage: Intimate Apparel
2:00 PM
Stage: Kiss My Aztec
2:00 PM
Stage: Hershey Felder as Monsieur Chopin
3:00 PM
Stage: Hamlet
5:00 PM
Music: Bho Shambo
6:00 PM
Film: Aladdin (2019)
7:00 PM
Music: Maná
7:00 PM
Stage: Amadeus
7:00 PM
Stage: Noura
7:00 PM
Stage: Kiss My Aztec
7:30 PM
Music: Maná
Monday, Sep 30
All Day
Ongoing and Extended Events
6:00 PM
Oktoberfest Beer, Cheese & Sausage Tasting
Tuesday, Oct 1
All Day
Ongoing and Extended Events
7:30 PM
Stage: Kiss My Aztec
7:30 PM
Stage: Hershey Felder as Monsieur Chopin
Calendar
Music: Kikagaku Moyo
San Diego has always had a soft spot for Japanese psychedelic rock, with spacefaring Asian bands like Acid Mothers Temple drawing some of their biggest U.S. crowds at local venues. God knows we have plenty of area acts whose platters could easily be passed off as genuine Japanese psych (Earthless, High Mountain Tempel, Harsh Toke, and a growing paisley subculture in Vista). With that in mind, it's no surprise that Kikagaku Moyo has worked their way up the local psychedelicene from Til-Two in 2016 to Space the following year, and now they'll be headlining the Soda Bar on March 5.

The group, which began as a street busking duo on the streets of Tokyo before evolving into its current five-piece incarnation, recently released their fourth full-length, Masana Temples, a collaboration with jazz performer and producer Bruno Pernadas. Unlike the electronically whispery approach of earlier albums, this time their freak-folk sound is brought sharply into the foreground, reminiscent at times of alt-pagan oldies like Comus or Gong dragged kicking and screaming into the 21st century.

It's a bit like angry forest elves wailing away on ancient wooden instruments plugged into giant Marshall stacks, furiously churning out one more number before either falling down an LSD rabbit hole or setting their instruments afire and burning down the forest. Whereas Kikagaku Moyo's earlier work could be ponderous and somewhat soporific, the new album seems ideally suited for the kind of live electric exploration and improvisation promised for this tour.

Age limit: 21+

Admission/Cost: $15

Location:
Soda Bar
3615 El Cajon Boulevard
San Diego, CA 92104
MAP

Tuesday, March 5 - 8:00 PM

For more information, please visit: www.sodabar.com


Keep informed about San Diego Events! Sign-up for our weekly Eblast by clicking here: Sign Me Up!
---
Today's Date
IN PRINT SINCE 2006
Music From Everywhere!

Support Our Mission
Buy Stuff at Amazon!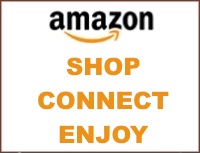 Published By:
Music of the Month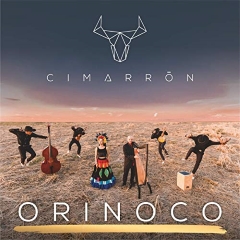 Orinoco
by Cimarrón
Participant Observer Contributors
Section Editors, Writers and Contributors: Sharon Payne, Dolores Donovan, Edwin Ching, Liam Fox, Ana Alvarez
Spanish Translations: Ana Alvarez, Programming: Hera Siddiqui
Associate Editors: Christa Parrish
Editor in Chief: Tom Johnston-O'Neill
Orgs and Causes in San Diego
Join Our Team!