Calendar
<
January, 2020
>

Recommended
Coming Soon...
Tuesday, Jan 28
All Day
Ongoing and Extended Events
6:30 PM
Talk: Symbols Of The French Language
7:30 PM
Book Signing: Yangsze Choo
Wednesday, Jan 29
All Day
Ongoing and Extended Events
11:00 AM
Poetry for the People: African Americans
7:30 PM
Music: Lerner-Moguilevsky Duo
7:30 PM
Stage: The Great Leap
Thursday, Jan 30
All Day
Ongoing and Extended Events
6:00 PM
Cine En Sherman & Humano Film Festival
6:30 PM
Sushi Making Class
7:00 PM
Italian Film: Maccheroni
7:00 PM
South Korean Pop Supergroup: SuperM
7:00 PM
Book: Between Two Fires
7:00 PM
Human Rights Film Festival
7:30 PM
Stage: The Great Leap
8:00 PM
Music: Sergio Mendes
8:00 PM
Stage: Bloomsday
Friday, Jan 31
All Day
Ongoing and Extended Events
3:00 PM
Bojo's Place: A Musical Revue
7:00 PM
Book Signing: Isabel Allende
7:00 PM
Music: Kimba Light
7:00 PM
Human Rights Film Festival
8:00 PM
Bojo's Place: A Musical Revue
8:00 PM
Stage: Bloomsday
8:00 PM
Stage: Italian American Reconciliation
8:00 PM
Stage: The Great Leap
Saturday, Feb 1
All Day
Ongoing and Extended Events
10:00 AM
6th Annual Cuyamaca College POWWOW
10:00 AM
Lunar New Year at SeaWorld
12:00 PM
Human Rights Film Festival
2:00 PM
Music: Ozokidz
2:00 PM
Staged Reading: Hand Under Hand
2:00 PM
Stage: Bloomsday
2:30 PM
DIY Miso Making Workshop
3:00 PM
Stage: The Great Leap
7:00 PM
Italian Film: The Girl in the Fog (La Ragazza Nella Nebbia)
7:15 PM
Viennese Nights: A Grand Victorian Ball
7:30 PM
Ludmila Peterkova String Quartet
8:00 PM
Stage: Bloomsday
8:00 PM
Stage: Italian American Reconciliation
8:00 PM
Stage: The Great Leap
9:00 PM
Comedy: Mike Salazar
Sunday, Feb 2
All Day
Ongoing and Extended Events
10:00 AM
Lunar New Year at SeaWorld
2:00 PM
Stage: Italian American Reconciliation
2:00 PM
Stage: Bloomsday
3:00 PM
Bojo's Place: A Musical Revue
7:00 PM
Ethnic Heritage Ensemble
7:00 PM
Stage: Bloomsday
Monday, Feb 3
All Day
Ongoing and Extended Events
Tuesday, Feb 4
All Day
Ongoing and Extended Events
Wednesday, Feb 5
All Day
Ongoing and Extended Events
11:00 AM
Poetry for the People: African Americans
7:30 PM
Stage: The Great Leap
Thursday, Feb 6
All Day
Ongoing and Extended Events
7:30 PM
Stage: The Great Leap
Friday, Feb 7
All Day
Ongoing and Extended Events
8:00 PM
Stage: Italian American Reconciliation
8:00 PM
Stage: The Great Leap
Saturday, Feb 8
All Day
Ongoing and Extended Events
3:00 PM
Stage: The Great Leap
8:00 PM
Stage: Italian American Reconciliation
8:00 PM
Stage: The Great Leap
Sunday, Feb 9
All Day
Ongoing and Extended Events
2:00 PM
Stage: The Great Leap
2:00 PM
Stage: Italian American Reconciliation
3:00 PM
Bojo's Place: A Musical Revue
Monday, Feb 10
All Day
Ongoing and Extended Events
Calendar
---
All Day
Ongoing and Extended Events


Stage

• Bloomsday
Until February 2, 2020

* Note: newest and shorter run productions can be found in our regular calendar listings.


Exhibitions and Art

• Constructed Mythologies: Luis Gonzalez Palma
Until January 26, 2020

• Art of East Asia
Ongoing

• Art Of The 20th Century
Ongoing

• German Expressionism
Ongoing

• Hanjialin Bao - Between Black and White
Until January 26 2020

• Barrio Art Crawl
Ongoing, every 2nd Saturday of each month



Places

• Free Admission to Japanese Friendship Garden
Ongoing, 3rd Tuesday of each month

• Walking Tour of Asian Pacific Historic District
Ongoing, every 2nd Saturday of each month

• Chicano Park Tour
Ongoing Saturdays and Sundays


Kids

• Kids Meet Mandarin
Ongoing Fridays

• Chinese Storytime
Ongoing Mondays

• Spanish Storytime
Ongoing Mondays

• Bilingual Storytime
Ongoing Fridays


Classes and Workshops

• Asian Brush Painting/Sumi-e Class
Ongoing Tuesdays

• Capoeira Angola de Sao Bento Grande
Ongoing Saturdays

• Mahjong Lessons
Ongoing Thursdays

• Emei Qigong Practice
Ongoing Saturdays

• Kokedama Workshop
Ongoing every 1st and 3rd Tuesday

• Irish Gaelic Class
Ongoing Tuesdays

• Poetry for the People: African Americans
Wednesdays until March 11, 2020

• Tai Chi Workshop
Ongoing Saturdays

• Italian Intermediate Conversation Class
Ongoing Tuesdays until February 25, 2020


•< a href=//./index.php?module=calendar&calendar[view]=event&id=21087">Yiddish for Beginners
Ongoing Sundays
10:00 AM
Cardiff Greek Festival Your weekend in Greece -- no airplane required! Join us Sept. 7th and Sept. 8th for your weekend stay-cay as we transform our church grounds in Cardiff/Encinitas into a Greek village. You'll find lots of family friendly activities to get you started. We have kids' games with prizes, performances by folk dancers in traditional costumes, church tours, free music on multiple stages, plenty of food for purchase (including vegetarian options), our Greek Deli, and of course, our delicious pastries (pre-purchase now available on cardiffgreekfest.com).

Admission/Cost: Free - $3

Location:
Saints Constantine and Helen Greek Orthodox Church
3459 Manchester Avenue
Cardiff by the Sea, CA 92007
MAP

Dates and times:
Saturday, September 7 - 10:00 AM to 10:00 PM
Sunday, September 8 - 11:00 AM to 9:00 PM
11:00 AM
Sycuan Pow-Wow The Sycuan Pow-Wow is a time for people to get together, sing, dance, renew old friendships and make new ones, and a time for young people to meet and court.

What is a Pow-Wow? Originally a Pow-Wow or "celebration" as it was once called, was held in the spring to welcome the beginnings of life. It was a time for people to get together, sing, dance, renew old friendships and make new ones, and a time for young people to meet and court.

The Pow-Wow had religious significance as well; it was a time for families to hold naming and honoring ceremonies. The celebration was also a prayer to the one called Wakan Tanka - the Great Mystery or Great Spirit in Lakota. Some trace the word "Pow-Wow" to the Algonquin language and say that the Europeans adopted it to refer to a council or meeting.

The circle is an important symbol to Indian cultures. At a Pow-Wow, the dancers are in the center of the circle and the audience forms a larger circle around them. The Pow-Wow brings the circle of the people closer together to their community and their culture. Pow-Wows today are still very much apart of the lives of modern Indian people.

Most religious ceremonies are no longer a central part of the Pow-Wow and often are conducted in the privacy of a family gathering. However, blessing ceremonies, honoring ceremonies and ceremonies for dropped eagle feathers remain today. Competitive singing and dancing for prize money is a fairly recent change in the traditional Pow-Wow celebration. Only registered contestants can participate in the dancing contests, but everyone can take part when an "intertribal" dance is announced - visitors included, as each of us shares a place in the circle. There are no spectators at a Pow-Wow, everyone is a participant!

Admission/Cost: FREE

Location:
Sycuan Casino and Resort
5577 Dehesa Road
El Cajon, CA 92019
MAP

Dates and times:
Friday, September 6 - 5:25 PM
Saturday, September 7 - 11:00 AM
Sunday, September 8 - 10:00 AM
11:30 AM
City Heights Lantern Festival 

We welcome you to the

12:55 PM
Documenary: Placido Domingo Gala

Half a century ago, Pl

1:00 PM
Coronado Libary Book Club: The Girl from Kathmandu

Join us in reading and discussing this powerful work of non-fiction. Twelve men left Nepal in search of a better life by working in a luxury hotel in Amman, Jordan. In fact, these men were sent to Iraq, kidnapped, and murdered by a terrorist group. Through inner strength, hope and determination a young woman, Kamala Magar, stands up to the men that ultimately led to her husband

5:00 PM
Singaporian and Malaysian Night Market Our annual fundraiser this year bringing together a collection of stalls selling delicious snacks and authentic homecooked Singapore-Malaysian food, unique knick-knacks and childhood games to recreate the character and flavor of the pasar malam ("Night Market") for the community.

Vendor list

• Aishah Wellington Satay Catering
• Seasons Kitchen USA
• Lim Kee Hainanese Chicken Rice
• The Eurasian Place
• Yulis Indo Kitchen
• De Panthera Jewelry
• Ho Jiak's Chilli Crab Bun
• Make & Makan

Admission/Cost: FREE

Location:
Good Samaritan Episcopal Church
4321 Eastgate Mall
San Diego, CA 92121
MAP

Saturday, September 7 - 5:00 PM to 9:00 PM
6:30 PM
Film: Black Panther After the death of his father, T'Challa returns home to the African nation of Wakanda to take his rightful place as king. When a powerful enemy suddenly reappears, T'Challa's mettle as king and as Black Panther gets tested when he's drawn into a conflict that puts the fate of Wakanda and the entire world at risk. Faced with treachery and danger, the young king must rally his allies and release the full power of Black Panther to defeat his foes and secure the safety of his people.

To RSVP, please register to receive a free ticket. RSVP encouraged, but not required.

Note: The movie venue is outdoors. Feel free to bring beach chairs and blankets since it might get cool at night.

Admission/Cost: FREE

Location
Joe and Vi Jacobs Center
Market Creek Plaza Amphitheater
404 Euclid Avenue
8:00 PM
Film: Roman Holiday Scoot through the Eternal City with Audrey Hepburn and Gregory Peck in this timeless tonic about a princess who escapes her entourage to play hooky from her royal duties for 24 hours. Cinema Under The Stars is an intimate, outdoor movie theater, located directly behind Tops Salon in Mission Hills. Admission is $17 for members, $18 at the box office, or $20 online (Pay With Cash or Check Only). Online reservations begin on Wednesday at 9:00 a.m. The box office opens at 6:00 p.m. on Friday, Saturday and Sunday. Popcorn, candy and assorted hot and cold drinks sell for $2 each and a classic cartoon is screened before most films. Heaters and blankets are provided to keep you warm. For more information, call (619) 295-4221, or visit the website.

Admission/Cost: $17 - $20

Location:
Cinema Under the Stars
4040 Goldfinch Street
San Diego, CA 92103
MAP

Dates and times:
Friday, September 6 - 8:00 PM to 10:15 PM
Saturday, September 7 - 8:00 PM to 10:15 PM
Sunday, September 8 - 8:00 PM to 10:15 PM
9:00 PM
Music: Mariachi El Bronx With Tropa Magica

The punk mariachi band,
Today's Date
IN PRINT SINCE 2006
Music From Everywhere!

Support Our Mission
Buy Stuff at Amazon!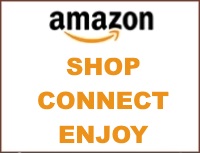 Published By:
Participant Observer Staff
Section Editors, Writers and Contributors: Sharon Payne, Ana Alvarez,
Cecilia Xinyu Cai, Jaehyeon Ahn
Spanish Translations: Ana Alvarez, Programming: Rachel Duncan
Associate Editors: Christa Parrish, Katie Tonellato
Editor in Chief: Tom Johnston-O'Neill
Orgs and Causes in San Diego
Join Our Team!