Calendar
<
January, 2020
>

Recommended
Coming Soon...
Saturday, Jan 18
All Day
Ongoing and Extended Events
10:00 AM
San Diego Travel & Adventure Show
10:00 AM
Lunar New Year at SeaWorld
10:30 AM
Talk: Is Americanized Chinese Authentic?
11:00 AM
Tet Lunar New Year Festival
11:00 AM
Cho Tet Celebration
2:00 PM
Shen Yun Chinese Music and Dance
2:00 PM
Stage: Bloomsday
2:00 PM
Stage: Twelfth Night
5:00 PM
Carnatic Music Tribute to Thyagarja
6:00 PM
Agite y Sirva Dance Film Festival
7:00 PM
Music: Soo Yeon Lyuh on Korean Haegeum
7:00 PM
Stage: Suor Angelica
8:00 PM
Stage: Italian American Reconciliation
8:00 PM
Concert of Hope: Los Lobos
8:00 PM
Stage: Mama Mia!
8:00 PM
Stage: Bloomsday
Sunday, Jan 19
All Day
Ongoing and Extended Events
10:00 AM
Lunar New Year at SeaWorld
11:00 AM
San Diego Travel & Adventure Show
11:00 AM
Cho Tet Celebration
12:00 PM
The WAO Experience Exhibition
12:00 PM
Stage: Mama Mia!
2:00 PM
40th Annual Martin Luther King Jr. Day Parade
2:00 PM
Stage: Italian American Reconciliation
2:00 PM
Seijinshiki: Japanese Coming of Age Ceremony
2:00 PM
Stage: Bloomsday
2:00 PM
Stage: Twelfth Night
3:00 PM
Stage: Suor Angelica
5:00 PM
Music: Los Muecas & Los Apson
7:00 PM
Stage: Bloomsday
7:00 PM
Shen Yun Chinese Music and Dance
Monday, Jan 20
All Day
Ongoing and Extended Events
9:00 AM
32nd All Peoples Celebration
10:00 AM
Lunar New Year at SeaWorld
12:00 PM
Martin Luther King Jr Day Celebration at Worldbeat
12:45 PM
Film and Discussion: Tel Aviv on Fire
2:00 PM
Shen Yun Chinese Music and Dance
Tuesday, Jan 21
All Day
Free Admission to Japanese Friendship Garden
All Day
Ongoing and Extended Events
6:30 PM
'Twelfth Night' Open Reading
7:00 PM
Shen Yun Chinese Music and Dance
Wednesday, Jan 22
All Day
Ongoing and Extended Events
Thursday, Jan 23
All Day
Ongoing and Extended Events
4:00 PM
Discussion: The Xinjiang Crisis: Domestic and International Reactions
7:00 PM
Italian Film: A Casa Tutti Bene (There Is No Place Like Home)
7:00 PM
Italian Film: Mid-August Lunch
8:00 PM
Comedy: Armando Anto
8:00 PM
Stage: Bloomsday
Friday, Jan 24
All Day
Ongoing and Extended Events
9:00 AM
Music: Railroad Earth
11:30 AM
Lunar New Year Lion Dancing
5:00 PM
San Diego Tết Festival
8:00 PM
Stage: Bloomsday
8:00 PM
Stage: Italian American Reconciliation
Saturday, Jan 25
All Day
Ongoing and Extended Events
10:00 AM
San Diego Tết Festival
10:00 AM
Lunar New Year at SeaWorld
11:00 AM
2nd Annual Australia Day
11:00 AM
Balboa Park Chinese New Year Festival
1:00 PM
Maki Ishiwata Workshop
1:00 PM
Discussion: No Human Being is Illegal
2:00 PM
Stage: Bloomsday
6:00 PM
Year of the Rat Art Show
6:30 PM
Music: Matrida Umoja Band
8:00 PM
Music: Railroad Earth
8:00 PM
Stage: Bloomsday
8:00 PM
Stage: Mama Mia!
8:00 PM
Stage: Italian American Reconciliation
10:00 PM
International Student Festival
Sunday, Jan 26
All Day
Ongoing and Extended Events
10:00 AM
Lunar New Year at SeaWorld
11:00 AM
San Diego Tết Festival
12:00 PM
Hands On Kimchi Workshop
12:00 PM
Stage: Mama Mia!
2:00 PM
Stage: Bloomsday
2:00 PM
Stage: Italian American Reconciliation
3:30 PM
Stage: Mama Mia!
7:00 PM
Stage: Bloomsday
Monday, Jan 27
All Day
Ongoing and Extended Events
Tuesday, Jan 28
All Day
Ongoing and Extended Events
Wednesday, Jan 29
All Day
Ongoing and Extended Events
Thursday, Jan 30
All Day
Ongoing and Extended Events
8:00 PM
Stage: Bloomsday
Friday, Jan 31
All Day
Ongoing and Extended Events
8:00 PM
Stage: Bloomsday
8:00 PM
Stage: Italian American Reconciliation
Calendar
---
All Day
Ongoing and Extended Events


Stage

• Bloomsday
Until February 2, 2020

* Note: newest and shorter run productions can be found in our regular calendar listings.


Exhibitions and Art

• Constructed Mythologies: Luis Gonzalez Palma
Until January 26, 2020

• Art of East Asia
Ongoing

• Art Of The 20th Century
Ongoing

• German Expressionism
Ongoing

• Hanjialin Bao - Between Black and White
Until January 26 2020

• Barrio Art Crawl
Ongoing, every 2nd Saturday of each month



Places

• Free Admission to Japanese Friendship Garden
Ongoing, 3rd Tuesday of each month

• Walking Tour of Asian Pacific Historic District
Ongoing, every 2nd Saturday of each month

• Chicano Park Tour
Ongoing Saturdays and Sundays


Kids

• Kids Meet Mandarin
Ongoing Fridays

• Chinese Storytime
Ongoing Mondays

• Spanish Storytime
Ongoing Mondays

• Bilingual Storytime
Ongoing Fridays


Classes and Workshops

• Asian Brush Painting/Sumi-e Class
Ongoing Tuesdays

• Capoeira Angola de Sao Bento Grande
Ongoing Saturdays

• Mahjong Lessons
Ongoing Thursdays

• Emei Qigong Practice
Ongoing Saturdays

• Kokedama Workshop
Ongoing every 1st and 3rd Tuesday

• Irish Gaelic Class
Ongoing Tuesdays

• Tai Chi Workshop
Ongoing Saturdays

• Italian Intermediate Conversation Class
Ongoing Tuesdays until February 25, 2020
8:00 AM
San Diego Shaka Fest The San Diego Shaka Fest is the Fusion of Hawaiian Culture, Arts, & Athletics! A beautiful day on Mission Bay filled with amazing events such as a youth-only canoe regatta, SUP race for adults and keiki's, stages of da kine Hawaiian and Tahitian entertainment, your favorite boutique vendors and island inspired food vendors to enjoy. With an amazing day on the bay, this event is held by non-profit charity and youth-only program Nā Koa Kai Canoe Club!

So bring the entire 'ohana (family) to this super fun and family oriented event that supports the amazing youth programs at Nā Koa Kai Canoe Club! This festival will take place at De Anza Cove Park, located on beautiful San Diego Mission Bay.

Admission/Cost: FREE

Location:
De Anza Cove Park
3000 N Mission Bay Dr
San Diego, CA 92109
MAP

Saturday, April 27 - 8:00 AM to 4:00 PM
10:00 AM
33rd Annual Linda Vista Multicultural Fair & Parade The Linda Vista Fair, held annually on the 6900 block of Linda Vista Road, (between Comstock and Ulric Streets) is intended to promote cultural awareness and understanding within the City of San Diego. Its numerous cultural exhibits, varied ethnic food offerings and delightful artistic performances are eagerly anticipated by residents and visitors to San Diego.

We are very excited for the 2019 Linda Vista Multi-Cultural Fair and Parade!
This year's theme is "Celebrating our Youth!"

• Three stages of entertainment
• Parade
• Multicultural food
• Carnival rides
• Kids Zone

Admission/Cost:

FREE



Location:
Linda Vista Road
6900 Linda Vista Rd.
San Diego, CA 92111
MAP

Saturday, April 27 - 10:00 AM to 5:00 PM

For more information, please call: (619) 828-3101 or visit: www.lindavistafair.org
10:00 AM
Art: Little Saigon Stories

Little Saigon Stories is a collection of stories through photography and film honoring Vietnamese refugees and descendants living and working in San Diego's City Heights. The community event will be held in San Diego

10:00 AM
International Mobile Film Festival Smartphones bring storytellers using their mobile phone cameras to create films to San Diego from all over the world. This year we doubled last year's participants.

Connect, Network, Share Stories, Learn to make your own films with your mobile phone, Meet global filmmakers, celebrate Stories! Join Star Wars Steampunk Universe as they escort filmmakers on the red carpet before the awards ceremony and ask join one of the biggest global smartphone filmmaking Q & A Panels we have ever introduced with over 15 participants. Special VIP Guest Speakers from UK and Missouri. A special guest from Italy and much more!

Two competitions: Feature Mobile Films and Short Mobile Films screen a total of 31 films.

The world's official 8th Annual International Mobile Film Festival is a pioneer in the smartphone filmmaking industry. Only films shot with mobile phones qualify to participate in our film festival. This year we celebrate our 10th Anniversary since we launched from the idea of a traditional film festival to only accept and screen films shot with cell phones on a big screen.

Admission/Cost: $8 - $50

Location:
Marina Village Conference Center
1936 Quivira Way
San Diego, CA 92109
MAP

Dates and times:
Saturday, April 27 - 10:00 AM to 9:00 PM
Sunday, April 28 - 10:00 AM to 9:00 PM

For more information, please visit: www.internationalmobilefilmfestival.com
10:00 AM
Chase the Spring: Qing Ming Event Join Chinese Historical Museum in the Chuang Garden for an exciting Qing Ming lecture to learn how the Chinese worship their ancestors. To celebrate Spring, we will also have a flower making activity and a bubble craft project geared for kids and adults.

Admission/Cost: Free - $5

Location:
Chuang Garden
Chinese Historical Museum
404 Third Avenue
San Diego, CA 92101
MAP

Saturday, April 27 - 10:00 AM to 12:00 PM
10:00 AM
54th Annual Bonsai Spring Show The San Diego Bonsai Club welcomes everyone to the 54th Annual Spring Show at Balboa Park from 10:00 AM to 5:00 PM on April 27 and 28th. The show, educational demonstrations and lectures are free.

Beautiful Bonsai will be on display for viewing while bonsai of various sizes and species will be on sale from club members at reasonable prices. Come early for the best selection.

Admission/Cost: FREE

Location:
Casa del Prado Building
Room 101
Balboa Park
San Diego, CA 92101
MAP - [Park Map]

Dates and times:
Saturday, April 27 - 10:00 AM
Sunday, April 28 - 10:00 AM

For more information, please visit: www.sandiegobonsaiclub.com

10:30 AM
Exhibit: Feeding A Thousand Souls Feeding A Thousand Souls is an exploration of the Kolam, a women
11:00 AM
Little Italy ArtWalk For 35 years, Mission Federal ArtWalk has celebrated both visual and performing arts in San Diego.

On April 27 & 28, 2019, Mission Federal ArtWalk will fill 16 blocks in San Diego
12:00 PM
Hanamatsuri Celebration

Celebrate Hanamatsuri, the Flower Festival and birth of the Buddha. Discover Buddhist taiko drumming, with multiple performances both days as well as signups to try the taiko drum. Also floral altar, Japanese classical dancers, martial arts demo, children

12:00 PM
Tequila and Taco Music Festival

This spring, San Diego

12:00 PM
Music: Adams Avenue Unplugged This free 2.5 mile musical walk-about features 80+ musical acts in 24 Adams Avenue bars, restaurants, cafes and coffee houses. Along the way visit a beer garden and food court. This year's Unplugged headliner concert series feature performances by guitar virtuoso David Lindley and Guatemalan singer-songwriter and guitarist Gaby Moreno at the Normal Heights Methodist Church. The Headliner concert series is a paid ticketed event series featuring David Lindley, Gaby Moreno, and others. Artists performing free sets at participating restaurants, bars, and coffee houses along Adams Avenue include Gregory Page, Three Chord Justice, Nina Francis, Marie Haddad, Sara Petite Band, Robin Henkel, and Angela Patua Duo.

Admission/Cost: FREE

Location:
Adams Avenue
University Heights/Kensington
San Diego, CA
MAP

Saturday, April 27 - 12:00 PM (Noon) to 10:00 PM
1:00 PM
Claudia Lyra: Brazilian Folktales and Music

Bonita Sunnyside County Library presents Claudia Lyra (director of N

1:00 PM
San Diego Dutch King's Day

On April 27, Dutch in the Netherlands and abroad celebrate the birthday of King Willem-Alexander, a Dutch national holiday, with festivals full of music, food and merriment. This year, Dutch community groups in San Diego (Dutch San Diego & Dutch School of Southern California, La Jolla) and The Inn at Rancho Santa Fe invite locals & fellow expats alike to join them for a Dutch festival in Rancho Santa Fe, CA, where The Inn is hosting San Diego King

2:00 PM
House of Finland Lawn Program The House of Finland showcases typical music, dance, costumes, arts and crafts, and ethnic foods highlighting the country's rich culture.

Our singing of folk songs from centuries ago is typically accompanied by the violin, the accordion and Finland
6:00 PM
Filipino Pamana Concert

The SAMAHAN Filipino American Performing Arts & Education Center proudly presents its second concert of Philippine dances and music featuring Samahan

7:00 PM
Music: Parisa and Hamnavazan The Persian Cultural Center presents a concert of Iranian music featuring Parisa, Amir Pourjavady, Pejman Hadadi, Saeid Kamjoo and Ali Pajooheshgar. Fātemeh Vā'ezi, better known as Parisā, is a Persian classical singer, Avaz master, and one of the foremost female vocalists from Iran.

Admission/Cost: $35 - $60

Location:
Qualcomm Q Auditorium
6455 Lusk Blvd
San Diego, CA 92121
MAP

Saturday, April 27 - 7:00 PM
7:30 PM
Music: Pandit Kartik Sitar master Kartik Seshadri performs classical Indian ragas in the tradition of his mentor, legendary sitarist Ravi Shankar.

Admission/Cost: Free - $15.50

Location:
Conrad Prebys Music Center
U.C. San Diego
Russell Lane at Gilman Drive
San Diego, CA 92037
MAP - [CAMPUS MAP]

Saturday, April 27 - 7:30 PM to 9:30 PM

For more information, please call: (858) 534-3448 or visit: www.musicweb.ucsd.edu
7:30 PM
Stage: The Diary of Anne Frank The American History Theater proudly presents the award-winning play: The Diary of Anne Frank. Directed by Melissa Malloy

Admission/Cost: $15
8:00 PM
Ballet Showcase San Diego Ballet presents a show that showcases the beauty of classical ballet, front and center. Romance: En Pointe! features excerpts from Romeo et Juliet, Don Quixote and Giselle choreographed by Javier Velasco. The show aims to highlight dance in its most expressive and eloquent form. A must for ballet lovers and first timers as well.

Admission/Cost: $40 - $50

Location:
California Center for the Arts
340 N. Escondido Blvd.
Escondido, CA
MAP

Dates and times:
Saturday, April 27 - 8:00 PM
Sunday, April 28 - 2:30 PM

For tickets and details please call (619) 294-7378.
Today's Date
IN PRINT SINCE 2006
Music From Everywhere!

Support Our Mission
Buy Stuff at Amazon!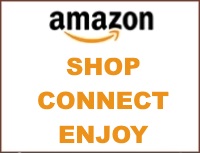 Published By:
Participant Observer Staff
Section Editors, Writers and Contributors: Sharon Payne, Ana Alvarez,
Cecilia Xinyu Cai, Jaehyeon Ahn
Spanish Translations: Ana Alvarez, Programming: Rachel Duncan
Associate Editors: Christa Parrish, Katie Tonellato
Editor in Chief: Tom Johnston-O'Neill
Orgs and Causes in San Diego
Join Our Team!