Calendar
<
November, 2019
>
Coming Soon...
Thursday, Nov 21
All Day
Native Truth & Healing California Genocide Conference
All Day
Ongoing and Extended Events
6:00 AM
Doctors Without Borders Recruitment Info Session
9:30 AM
Symposium on the Indigenous Language Communities of the Californias
10:00 AM
Travel Log Book Workshop
5:30 PM
Talk: From Revolution to Power in Brazil
6:00 PM
Spanish Wine Night
7:00 PM
Stage: Eurydice
7:30 PM
Linda Blair Lectures on Jan Van Eyck
7:30 PM
Stage: Around the World in 80 Days
8:00 PM
Music: Gingee
8:00 PM
Stage: Cambodian Rock Band
8:00 PM
Stage: Hold These Truths
Friday, Nov 22
All Day
Ongoing and Extended Events
All Day
Native Truth & Healing California Genocide Conference
9:30 AM
Kumeyaay Community Garden Unveiling Ceremony
2:00 PM
Talk: What Americans Read When They Read About the Holocaust
2:00 PM
Stage: Cambodian Rock Band
3:30 PM
Wonderfront Music & Arts Festival
6:00 PM
Fiesta Santa Cecilia Fundraiser Mariachi Concert
7:00 PM
Comedy: George Lopez
7:00 PM
Stage: Eurydice
7:30 PM
Stage: Texas in Paris
8:00 PM
Stage: Around the World in 80 Days
8:00 PM
Stage: And Neither Have I Wings To Fly
8:00 PM
Stage: Hold These Truths
Saturday, Nov 23
All Day
Ongoing and Extended Events
All Day
Native Truth & Healing California Genocide Conference
10:00 AM
Indigo Dye & Shibori Workshop
11:00 AM
Sumi-e Ten Exhibition
11:45 AM
Wonderfront Music & Arts Festival
2:00 PM
Stage: Cambodian Rock Band
5:00 PM
Dance: PKG Ascend
7:00 PM
Stage: Eurydice
7:30 PM
Stage: Texas in Paris
8:00 PM
Music: Hirie
8:00 PM
Stage: Around the World in 80 Days
8:00 PM
Stage: And Neither Have I Wings To Fly
8:00 PM
Stage: Hold These Truths
11:55 PM
Japanese Film: Akira
Sunday, Nov 24
All Day
Ongoing and Extended Events
All Day
Native Truth & Healing California Genocide Conference
11:00 AM
Japanese Film: Akira
11:00 AM
Sumi-e Ten Exhibition
11:45 AM
Wonderfront Music & Arts Festival
2:00 PM
Stage: Hold These Truths
2:00 PM
Stage: Cambodian Rock Band
2:00 PM
Stage: Around the World in 80 Days
2:00 PM
Stage: Texas in Paris
2:00 PM
Stage: And Neither Have I Wings To Fly
6:00 PM
Lebanese Independence Day Banquet
7:00 PM
Stage: Cambodian Rock Band
7:00 PM
Stage: Hold These Truths
Monday, Nov 25
All Day
Ongoing and Extended Events
All Day
Native Truth & Healing California Genocide Conference
11:00 AM
Sumi-e Ten Exhibition
7:00 PM
Film: Light and Truth (Urim Ve Tumim)
Tuesday, Nov 26
All Day
Ongoing and Extended Events
1:00 PM
Film: In Between (Bar Bahar)
6:30 PM
Talk: Symbols Of The French Language
7:00 PM
Film: Harry Potter & the Goblet of Fire
7:00 PM
Victoria Martino Lectures on Matisse
7:30 PM
Stage: Cambodian Rock Band
Wednesday, Nov 27
All Day
Ongoing and Extended Events
7:30 PM
Stage: Cambodian Rock Band
Thursday, Nov 28
All Day
Ongoing and Extended Events
7:30 PM
Stage: Around the World in 80 Days
8:00 PM
Stage: Cambodian Rock Band
Friday, Nov 29
All Day
Ongoing and Extended Events
2:00 PM
Stage: Cambodian Rock Band
8:00 PM
Film: Official Secrets
8:00 PM
Stage: Around the World in 80 Days
8:00 PM
Stage: And Neither Have I Wings To Fly
Saturday, Nov 30
All Day
Ongoing and Extended Events
11:00 AM
Jiatνng Gωshμ: Oral History Project Unveiling Event
2:00 PM
Stage: Cambodian Rock Band
8:00 PM
Film: Official Secrets
8:00 PM
Stage: Around the World in 80 Days
8:00 PM
Stage: And Neither Have I Wings To Fly
Sunday, Dec 1
All Day
Ongoing and Extended Events
2:00 PM
Stage: Cambodian Rock Band
2:00 PM
Stage: Around the World in 80 Days
2:00 PM
Stage: And Neither Have I Wings To Fly
7:00 PM
Stage: Cambodian Rock Band
7:30 PM
Stage: Lady Zhaojun
Monday, Dec 2
All Day
Ongoing and Extended Events
Tuesday, Dec 3
All Day
Ongoing and Extended Events
7:30 PM
Stage: Cambodian Rock Band
8:00 PM
Dance: Aakash Odedra Company
Wednesday, Dec 4
All Day
Ongoing and Extended Events
7:30 PM
Stage: Cambodian Rock Band
• Teaching English as a Foreign Language (TEFL) Program
Through the TEFL Program, individuals will become certified to teach English in 80 countries worldwide in Asia, Europe, Latin America & the Middle East. Not only do these employment opportunities allow the individual to educate children and adults in a foreign land, they also allow the individual to travel.

• Travellers Worldwide
Provides a wide range of volunteer opportunities for young adults as well as older people taking a break from their careers. Volunteers can teach English, drama music, dance; coach sports; work in community development; work with children in orphanages and more.

• Unite for Sight
Unite for sight is a hands-on immersive and unique global health volunteer abroad experience. With opportunities including public health, medicine, social entrepreneurship, and international development in countries such as Ghana, India, and Honduras.

• United Nations Volunteers, Worldwide
Healthcare and economic development, assisting after natural disasters, the UN offers volunteer opportunities for those that are dedicated to making a difference abroad. While many positions are open only to experienced professionals, the UN has links to hundreds of international NGOs and QUANGOs that are looking for help in similar fields on a less formal basis.

• United Planet
United Planet allows volunteers to choose programs ranging from one week to one year. Projects include working with children, education, environmental sustainability, and global health in countries including China, Costa Rica, Ecuador, Italy, South Korea, Switzerland, and more.

• UVolunteer
Program centered on working with local projects and institution in need of assistance in Costa Rica, Ghana, and Thailand. Focused on education, youth development, travel, and culture.

• Volunteer Alliance
Provides an extensive list of volunteer opportunities such as community based organizations in the East Asia-Pacific, south and central Americas, Middle East and North Africa, and sub Saharan Africa

• Volunteer Latin America
Provides a list of opportunities to volunteer in several different Latin American countries.

• Volunteer Scotland
Volunteer scotland provides a list of organizations who promote volunteerism. There are many U.K., and European Union based opportunities in Scotland that work to promote human development, and the exchange of experience.

• Volunteer Service Overseas
This organization send volunteers to communities in Africa and Asia for 60 years, providing opportunities in education and health practices. Working with local organizations and businesses VSO international aims to make people better able to provide for themselves.



Today's Date
IN PRINT SINCE 2006
Music From Everywhere!

Support Our Mission
Buy Stuff at Amazon!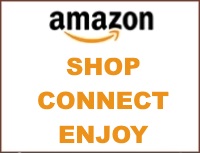 Published By:
Participant Observer Staff
Section Editors, Writers and Contributors: Sharon Payne, Ana Alvarez,
Cecilia Xinyu Cai, Jaehyeon Ahn
Spanish Translations: Ana Alvarez, Programming: Rachel Duncan
Associate Editors: Christa Parrish, Katie Tonellato
Editor in Chief: Tom Johnston-O'Neill
Orgs and Causes in San Diego
Join Our Team!