Calendar
<
February, 2020
>

Recommended
Coming Soon...
Thursday, Feb 27
All Day
Ongoing and Extended Events
10:45 AM
Book Talk: Baja California Land of Missions
1:00 PM
Music: Kembang Sunda Gamelan
3:20 PM
Talk: Urban Redevelopment Projects in South Africa
7:00 PM
Stage: Dream Hou$e
8:00 PM
Stage: Hurricane Diane
Friday, Feb 28
All Day
Ongoing and Extended Events
5:00 AM
28th Annual Kuumba Festival
3:30 PM
Talk: The Racial Imaginary at Work Poetry and the Visual Arts
6:00 PM
Music: Antonio Carlos Jobim Tribute
7:00 PM
Música En La Plaza: Los Montaño
7:00 PM
Stage: Dream Hou$e
7:30 PM
Stage: Orestes 2.0
8:00 PM
Film: Jojo Rabbit
8:00 PM
Stage: Hurricane Diane
8:00 PM
Stage: She Loves Me
Saturday, Feb 29
All Day
Ongoing and Extended Events
11:00 AM
28th Annual Kuumba Festival
2:00 PM
Stage: Safa's Story
2:00 PM
Stage: Orestes 2.0
2:00 PM
Spoilers Book Club: Native Son
3:00 PM
Stage: Little Rock
7:00 PM
Stage: Safa's Story
7:00 PM
Stage: Dream Hou$e
7:30 PM
Stage: Orestes 2.0
8:00 PM
Film: Jojo Rabbit
8:00 PM
Stage: Hurricane Diane
8:00 PM
Stage: She Loves Me
9:00 PM
Music: Los Pericos, Los Estrambóticos & Ecno
9:00 PM
Spanglish At Finest City Improv
Sunday, Mar 1
All Day
Ongoing and Extended Events
11:00 AM
28th Annual Kuumba Festival
12:00 PM
7th Annual Mariachi Festival
1:00 PM
Music: Kembang Sunda Gamelan
2:00 PM
Acting Shakespeare Panel
2:00 PM
Stage: She Loves Me
3:00 PM
Los Angeles Balalaika Orchestra
7:00 PM
Music: Irving Flores Afro-Cuban Jazz Quartet
7:00 PM
Stage: Dream Hou$e
7:00 PM
Stage: Hurricane Diane
7:30 PM
Music: Miguel Zenón Quartet
Monday, Mar 2
All Day
Ongoing and Extended Events
7:30 PM
Stage: Winston Churchill
8:00 PM
Music: iLe
Tuesday, Mar 3
All Day
Ongoing and Extended Events
9:45 AM
Classics 4 Kids: Ferdinand The Bull
11:30 AM
Classics 4 Kids: Ferdinand The Bull
6:30 PM
Talk About Series: Venezuela - What Does It Mean To Live in a Failed State?
7:00 PM
Stage: Hurricane Diane
7:30 PM
Stage: Winston Churchill
Wednesday, Mar 4
All Day
Ongoing and Extended Events
9:45 AM
Classics 4 Kids: Ferdinand The Bull
11:30 AM
Classics 4 Kids: Ferdinand The Bull
7:00 PM
Stage: Hurricane Diane
7:30 PM
Music: ABBA Mania
Thursday, Mar 5
All Day
Ongoing and Extended Events
9:45 AM
Classics 4 Kids: Ferdinand The Bull
11:30 AM
Classics 4 Kids: Ferdinand The Bull
3:00 PM
Kumeyaay Rock Art in the San Diego Region
6:00 PM
Talk: Diversity in Medicine Lecture
7:00 PM
USD Mariachi Showcase Opening Night
8:00 PM
Stage: House of Joy
8:00 PM
Stage: Hurricane Diane
Friday, Mar 6
All Day
Ongoing and Extended Events
9:00 AM
Amnesty International Annual Human Rights Conference
9:45 AM
Classics 4 Kids: Ferdinand The Bull
11:30 AM
Classics 4 Kids: Ferdinand The Bull
5:00 PM
Contemporary Chinese Photography in Conversation
6:30 PM
USD Mariachi Student Showcase
7:00 PM
12th Annual Brasil Jazz Festa
7:30 PM
Stage: Orestes 2.0
8:00 PM
Stage: House of Joy
8:00 PM
Stage: Hurricane Diane
8:00 PM
Stage: She Loves Me
Saturday, Mar 7
All Day
Ongoing and Extended Events
9:00 AM
Amnesty International Annual Human Rights Conference
6:00 PM
Stage: The Cabinet of Tia-Juana
6:30 PM
USD Mariachi Professional Showcase Grand Finale
7:00 PM
Italian Film: Investigation of a Citizen Above Suspicion
7:30 PM
Stage: Orestes 2.0
8:00 PM
Stage: House of Joy
8:00 PM
Stage: Hurricane Diane
8:00 PM
Stage: She Loves Me
9:00 PM
Stage: The Cabinet of Tia-Juana
Sunday, Mar 8
All Day
Ongoing and Extended Events
9:30 AM
Amnesty International Annual Human Rights Conference
11:00 AM
National City International Mariachi Festival
1:00 PM
Finding Difficult Passengers on the Eillis Island Manifests
2:00 PM
Documentary Film: Beyle
2:00 PM
Stage: She Loves Me
7:00 PM
Stage: Hurricane Diane
Monday, Mar 9
All Day
Ongoing and Extended Events
4:00 PM
Talk: A Journey Through Turbulent Times - China and America
Tuesday, Mar 10
All Day
Ongoing and Extended Events
7:00 PM
Stage: House of Joy
Wednesday, Mar 11
All Day
Ongoing and Extended Events
7:00 PM
Stage: House of Joy
• Kind Traveler
Kind Traveler provides volunteers with experiences in Mexico, the Caribbean, Costa Rica, and more in order to work with programs such as human rights, animal welfare, environmental development, and public benefit.

• Lead Adventures
Connects volunteers with a wide ranging list of opportunities both in wildlife conservation and in community development primarily in South America but all over the world as well.

• Love Volunteers
Love Volunteers works with NGOs in countries such as New Zealand, Ecuador, Mexico, Bangladesh, Laos, Bosnia, and Thailand in order to give volunteers opportunities that include providing education to communities, empowering women, working in specialized programs such as law or human rights, and working with locals in order to develop long-lasting community advancements.

• Maximo Nivel
Maximo Nivel internship and volunteering programs specialize in a range of subjects including hospitality, tourism, business, human rights, special education, and medicine. Internships are designed to give individuals professional work experience, Spanish language proficiency, and career networking opportunities. Internships are offered in Costa Rica, Guatemala, and Peru.

• Mercy Volunteers Corps
MVC promotes social changes by placing and supporting volunteers with people who are poor or marginalized. Volunteers serve for one year in an international placement at 1 of 3 sites in Guyana South America. opportunities include work with orphanages and hospitals.

• Moving Worlds
Moving Worlds enables volunteers to go to destinations such as Kenya, Swaziland, Bolivia, Honduras, Uganda, and more with programs such as marketing, child development, education, and industrial design.

• NPH International
Nuestros Pequenos Hermanos strives to create a safe environment for children living in extreme conditions, through education and health care,they give children the opportunity to develop their potential. Offering volunteer programs in several Latin American countries and enriching cross cultural encounters.

• Naturally Africa Volunteers
Naturally Africa Volunteers provides opportunities for skilled and unskilled volunteers to help make a difference in Africa. Volunteers can choose from childcare and development projects, teaching, coaching sports, medical outreach, and providing vocational trainin

• New Hope Volunteers
Based in Kathmandu, New Hope Volunteers is an international humanitarian volunteer program. With opportunities in 20 different countries, teaching english, helping children or wildlife conservation.

• One World 365
One World 365 offers volunteers the opportunity to work in India, Thailand, Belize, and more in programs such as working in orphanages, teaching at local schools, and working in medical and healthcare initiatives.

Today's Date
IN PRINT SINCE 2006
Music From Everywhere!

Published By:
Music of the Month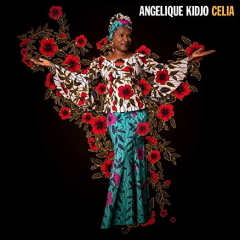 Celia
by Angelique Kidjo
Participant Observer Staff
Section Editors, Writers and Contributors: Sharon Payne, Ana Alvarez,
Cecilia Xinyu Cai, Jaehyeon Ahn
Spanish Translations: Ana Alvarez, Programming: Rachel Duncan
Associate Editors: Christa Parrish, Katie Tonellato
Editor in Chief: Tom Johnston-O'Neill
Orgs and Causes in San Diego
Join Our Team!