Calendar
<
November, 2019
>
Coming Soon...
Sunday, Nov 17
All Day
Ongoing and Extended Events
10:30 AM
German Film: The Flying Classroom
12:00 PM
Stage: Disney's My Son Pinocchio Jr.
1:00 PM
Unveiling New Mural At Chicano Park
2:00 PM
Stage: Eurydice
2:00 PM
Stage: And Neither Have I Wings To Fly
2:00 PM
Stage: Ring Around the Moon
2:00 PM
Music: Bach, Bloch & Don Quixote
2:00 PM
Stage: Texas in Paris
2:00 PM
Stage: Sense & Sensibility
2:00 PM
Stage: Cambodian Rock Band
2:00 PM
Stage: Around the World in 80 Days
2:30 PM
Stage: Disney's My Son Pinocchio Jr.
3:00 PM
Sound Of Music Sing-a-Long
5:00 PM
Stage: All is Calm -The Christmas Truce of 1914
7:00 PM
Stage: Cambodian Rock Band
7:00 PM
Stage: Hold These Truths
7:00 PM
Music: Hector Villa-Lobos Celebration
Monday, Nov 18
All Day
Ongoing and Extended Events
4:00 PM
Book Discussion: Sudipta Sen
6:00 PM
A Conversation On Immigration
Tuesday, Nov 19
All Day
Free Admission to Japanese Friendship Garden
All Day
Ongoing and Extended Events
2:00 PM
French Language Conference & Job Fair
6:00 PM
Demonstration: Japanese Floral Design
7:00 PM
Victoria Martino Lectures on Matisse
7:30 PM
Stage: Cambodian Rock Band
7:30 PM
Stage: Ring Around the Moon
Wednesday, Nov 20
All Day
Ongoing and Extended Events
8:30 AM
Symposium: Archaeology in Israel
12:00 PM
Talk: The Racism of Antisemitism
7:00 PM
Astana Ballet
7:00 PM
The Horszowski Trio: From Prague to Moscow
7:00 PM
International Chocolate Tasting
7:30 PM
Stage: Cambodian Rock Band
Thursday, Nov 21
All Day
Ongoing and Extended Events
6:00 AM
Doctors Without Borders Recruitment Info Session
9:30 AM
Symposium on the Indigenous Language Communities of the Californias
7:00 PM
Stage: Eurydice
7:30 PM
Linda Blair Lectures on Jan Van Eyck
7:30 PM
Stage: Around the World in 80 Days
8:00 PM
Music: Gingee
8:00 PM
Stage: Cambodian Rock Band
8:00 PM
Stage: Hold These Truths
Friday, Nov 22
All Day
Ongoing and Extended Events
9:30 AM
Kumeyaay Community Garden Unveiling Ceremony
2:00 PM
Stage: Cambodian Rock Band
3:30 PM
Wonderfront Music & Arts Festival
6:00 PM
Fiesta Santa Cecilia Fundraiser Mariachi Concert
7:00 PM
Comedy: George Lopez
7:00 PM
Stage: Eurydice
7:30 PM
Stage: Texas in Paris
8:00 PM
Stage: Around the World in 80 Days
8:00 PM
Stage: And Neither Have I Wings To Fly
8:00 PM
Stage: Hold These Truths
Saturday, Nov 23
All Day
Ongoing and Extended Events
12:00 AM
Midnight & Matinee - AKIRA in Japanese w/ English Subtitles
10:00 AM
Indigo Dye & Shibori Workshop
11:45 AM
Wonderfront Music & Arts Festival
2:00 PM
Stage: Cambodian Rock Band
7:00 PM
Stage: Eurydice
7:30 PM
Stage: Texas in Paris
8:00 PM
Music: Hirie
8:00 PM
Stage: Around the World in 80 Days
8:00 PM
Stage: And Neither Have I Wings To Fly
8:00 PM
Stage: Hold These Truths
Sunday, Nov 24
All Day
Ongoing and Extended Events
11:45 AM
Wonderfront Music & Arts Festival
2:00 PM
Stage: Hold These Truths
2:00 PM
Stage: Cambodian Rock Band
2:00 PM
Stage: Around the World in 80 Days
2:00 PM
Stage: Texas in Paris
2:00 PM
Stage: And Neither Have I Wings To Fly
6:00 PM
Lebanese Independence Day Banquet
7:00 PM
Stage: Cambodian Rock Band
7:00 PM
Stage: Hold These Truths
11:00 PM
Midnight & Matinee - AKIRA in Japanese w/ English Subtitles
Monday, Nov 25
All Day
Ongoing and Extended Events
Tuesday, Nov 26
All Day
Ongoing and Extended Events
7:00 PM
Victoria Martino Lectures on Matisse
7:30 PM
Stage: Cambodian Rock Band
Wednesday, Nov 27
All Day
Ongoing and Extended Events
7:30 PM
Stage: Cambodian Rock Band
Thursday, Nov 28
All Day
Ongoing and Extended Events
7:30 PM
Stage: Around the World in 80 Days
8:00 PM
Stage: Cambodian Rock Band
Friday, Nov 29
All Day
Ongoing and Extended Events
2:00 PM
Stage: Cambodian Rock Band
8:00 PM
Stage: Around the World in 80 Days
8:00 PM
Stage: And Neither Have I Wings To Fly
Saturday, Nov 30
All Day
Ongoing and Extended Events
2:00 PM
Stage: Cambodian Rock Band
8:00 PM
Stage: Around the World in 80 Days
8:00 PM
Stage: And Neither Have I Wings To Fly
• Earthwatch Institute
Opportunities to join respected scientists in the field where they're investigating critical environmental issues. Our volunteers make hands-on contributions to research while experiencing the cultural and natural wonders of places around the globe.

• Ecuador Volunteer Foundation
Offers participation in international volunteer programs in South America, Asia, and Africa for individuals, families, and student groups. working in community development, education and conservation with new programs each season.

• Education First (EF)
Volunteers abroad get to work with both local community members and with other international volunteers from around the world, helping local students or protecting and preserving wildlife. EF volunteer opportunities are available in countries across the globe.

• FIMRC Global Health Volunteer Program
GVHP has 9 project sites in 8 countries all structured to ensure volunteers contribute in meaningful, sustainable ways, becoming an integral part of the program's goal to bring long-term change to underserved communities around the globe.

• Forum
Forum is a global network organizations involved in international volunteering. Promotes the value of volunteering for development through policy engagement, mutual learning and sharing innovative and good practices.

• Free Volunteering
Offering opportunities in Chile, Tibet, Laos and More, volunteers can teach english, build schools and other community development projects.

• Friends International
Friends is an organization based in Cambodia that partners with other countries to provide care and services for neglected are at risk children. Primarily involving child protection and aid, this NGO has been operating since 1994.

• Fronteering
Fronteering offers volunteers the ability to volunteer with and within wildlife in South America, Europe, Australasia, Asia, Africa, or North America. Opportunities range from educating the public on sustaining the Amazon to rescuing turtles in South America to sustaining Lake Baikal in Russia.

• Frontier
Frontier offers volunteer, internship, employment, and gap year opportunities. Programs with Frontier allow the individual to explore teaching programs, wildlife conservation, animal care, and marine conservation. Destinations include Madagascar, Fiji, Costa Rica, Israel, Namibia, Tanzania, and more.

• GeoVisions
Teaching english abroad, becoming an international Au Pair, being a camp counselor in Italy or Asia, with opportunities in 8 different countries.

Today's Date
IN PRINT SINCE 2006
Music From Everywhere!

Support Our Mission
Buy Stuff at Amazon!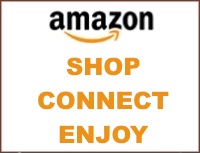 Published By:
Participant Observer Staff
Section Editors, Writers and Contributors: Sharon Payne, Ana Alvarez,
Cecilia Xinyu Cai, Jaehyeon Ahn
Spanish Translations: Ana Alvarez, Programming: Rachel Duncan
Associate Editors: Christa Parrish, Katie Tonellato
Editor in Chief: Tom Johnston-O'Neill
Orgs and Causes in San Diego
Join Our Team!