Calendar
<
October, 2019
>
Coming Soon...
Sunday, Oct 13
All Day
Ongoing and Extended Events
All Day
Hola Mexico Film Festival
11:00 AM
Latin American Art Fair
12:00 PM
Polish Festival
2:00 PM
Stage: The Importance of Being Earnest
2:00 PM
Stage: Bad Hombres/Good Wives
2:00 PM
Stage: Foxfire
2:00 PM
Stage: Man of La Mancha
2:00 PM
Stage: The Three Musketeers
3:00 PM
Opera: Romeo and Juliet
6:00 PM
Film: Coco
7:00 PM
Music: Lila Downs' Dia De Muertos
7:00 PM
Stage: Picasso at the Lapin Agile
7:00 PM
Stage: Noura
7:00 PM
Stage: Bad Hombres/Good Wives
Monday, Oct 14
All Day
Ongoing and Extended Events
All Day
Hola Mexico Film Festival
6:00 PM
Talk: Human Rights in U.S. Foreign Policy and Diplomacy
7:00 PM
Book Signing: Simon Tam
Tuesday, Oct 15
All Day
Free Admission to Japanese Friendship Garden
All Day
Ongoing and Extended Events
All Day
Hola Mexico Film Festival
5:00 PM
San Diego International Film Festival
6:30 PM
Film: We the Voyagers: Our Vaka
7:30 PM
SDIFF Film: Notti magiche + Short: Vale la Pena
Wednesday, Oct 16
All Day
Ongoing and Extended Events
All Day
Hola Mexico Film Festival
12:00 PM
San Diego International Film Festival
7:00 PM
Stage: Noura
7:30 PM
SDIFF Film: Comandante + Short: Butterflies in Berlin
7:30 PM
Stage: Man of La Mancha
Thursday, Oct 17
All Day
Ongoing and Extended Events
All Day
Hola Mexico Film Festival
12:00 PM
San Diego International Film Festival
5:00 PM
Opening Reception With Luis GonzŠlez Palma
6:00 PM
Stage: The Sound of Music
6:30 PM
The Arts of Southeast Asia
7:00 PM
Stage: Noura
7:30 PM
SDIFF Film: Ferrante Series (Double Feature)
7:30 PM
Stage: Man of La Mancha
8:00 PM
Stage: Noura
Friday, Oct 18
All Day
Ongoing and Extended Events
12:00 PM
San Diego International Film Festival
7:00 PM
Stage: The Sound of Music
7:30 PM
Music: Indian Classical
7:30 PM
SDIFF Film: Dogman + Short: Cyclamen
7:30 PM
Indian Music: Sammilan / A Jugalbandhi
7:30 PM
Stage: Foxfire
8:00 PM
German Film: Gundermann
8:00 PM
Stage: Noura
8:00 PM
Stage: Man of La Mancha
Saturday, Oct 19
All Day
Ongoing and Extended Events
8:30 AM
Global Empowerment Summit
10:00 AM
Arch in the Park
11:00 AM
San Diego International Film Festival
12:00 PM
Dia de los Muertos At La Vista Memorial
2:00 PM
Lawn Program: House of Austria
2:00 PM
Stage: The Sound of Music
4:00 PM
Bridge of Love Fundraiser
7:00 PM
Opera: Aida
7:00 PM
Stage: The Sound of Music
7:30 PM
SDIFF Film: Italy Exported (Shorts)
7:30 PM
Stage: Foxfire
8:00 PM
Stage: Noura
8:00 PM
Stage: Man of La Mancha
Sunday, Oct 20
All Day
Ongoing and Extended Events
10:00 AM
San Diego International Film Festival
10:00 AM
Sukkot Harvest Festival
10:30 AM
German Film: Rocca Changes The World (Rocca Veršndert Die Welt)
2:00 PM
Lawn Program: House of Czech & Slovak Republics
2:00 PM
Stage: Foxfire
2:00 PM
Stage: Man of La Mancha
6:00 PM
Music & Dance: Danyavaad & The Shimmy Sisters Reunion
7:00 PM
Opera: Aida
7:00 PM
Stage: Noura
7:30 PM
SDIFF Film: Benedetta Follia + Short: Scent of the Stars
Monday, Oct 21
All Day
Ongoing and Extended Events
7:00 PM
Opera: Aida
7:30 PM
SDIFF Film: Napoli Velata + Short: The Same Name
Tuesday, Oct 22
All Day
Ongoing and Extended Events
7:00 PM
Opera: Aida
7:30 PM
SDIFF Film: Come un Gatto in Tangenzial + Short: The Loony Boxer
Wednesday, Oct 23
All Day
Ongoing and Extended Events
7:00 PM
Opera: Aida
7:30 PM
SDIFF Film: Euforia + Short: Postcard
7:30 PM
Stage: Man of La Mancha
Thursday, Oct 24
All Day
Ongoing and Extended Events
7:00 PM
Opera: Aida
7:30 PM
SDIFF Film: A Casa Tutti Bene + Short: The Place of Happiness
7:30 PM
Stage: Man of La Mancha
8:00 PM
Stage: Noura
Friday, Oct 25
All Day
Ongoing and Extended Events
7:00 PM
Opera: Aida
7:30 PM
SDIFF Film: Selfie + Shorts: Shine, Beauty
7:30 PM
Stage: Foxfire
8:00 PM
Stage: Noura
8:00 PM
Stage: Man of La Mancha
Saturday, Oct 26
All Day
Ongoing and Extended Events
5:30 PM
SDIFF Gala & Italy Exported Awards
7:00 PM
Opera: Aida
7:30 PM
Stage: Foxfire
8:00 PM
Stage: Noura
8:00 PM
Stage: Man of La Mancha
• BUNAC
BUNAC provides employment, internship, and volunteer opportunities in programs ranging from coaching sports, childcare and child development, and environmental conservation. Programs are located in Canada, Thailand, New Zealand, Colombia, and many more countries.

• CCUSA
The volunteer programs offered in Africa include providing instructive horse-riding classes for people with disabilities, mentoring at youth camps, and providing education to children and adults of disadvantaged communities.

• CISV International
"international roles offer you exciting and challenging opportunities to contribute to our purpose of educating and inspiring action for a more just and peaceful world. "

• Choice Humanitarian
Has the goal of eliminating extreme poverty in seven countries, Ecuador, Bolivia, Guatemala, Peru, Mexico, Kenya, and Nepal. partnering with rural communities the CHOICE HUmanitarian Model of Leadership Development empowers rural communities to create their own vision out of poverty.

• Connect 123
Connect 123 holds volunteer and internship programs in Cape Town, Dublin, Buenos Aires, Barcelona, and Shanghai. All programs are connected with local organizations that offer opportunities with local businesses, hospitals, schools, human rights, and community development.

• Cross-Cultural Solutions
Cross-Cultural Solutions offers programs for high school students, college students, families, professionals, and large groups. Volunteers can choose from programs specializing in child development, global health, women's empowerment, and sustainable business practices.

• Cultural Vistas
Internship and work abroad programs that allow people to develop the expanding set of competencies demanded in today's global economy through sustain immersion in a foreign country

• Cuso International
Cuso offers opportunities to live and work abroad in Africa, Asia, Latin America, or the Caribbean; working side by side with local people and organizations. Cuso volunteers contribute in advancing sustainable development as well as attain valuable professional experience and develop cross-cultural understanding essential for success in a globalized world.

• Diversity Abroad
This is an international organization which connects diverse students, recent graduates, and young professional with international study, intern, teach, volunteer, and job opportunities in countries like Ghana, Cuba, and Japan.

• ELI Abroad
ELI ( Experiential LEarning International) Abroad is a non-profit organization working with thousands of participants from 41 countries with an array of programs.

Today's Date
IN PRINT SINCE 2006
Music From Everywhere!

Support Our Mission
Buy Stuff at Amazon!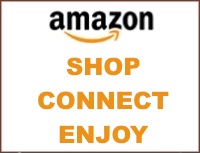 Published By:
Participant Observer Contributors
Section Editors, Writers and Contributors: Sharon Payne, Dolores Donovan, Edwin Ching, Liam Fox, Ana Alvarez
Spanish Translations: Ana Alvarez, Programming: Hera Siddiqui
Associate Editors: Christa Parrish
Editor in Chief: Tom Johnston-O'Neill
Orgs and Causes in San Diego
Join Our Team!