This is a re-publication of an earlier article, stay tuned for updates on this year's Comic-Con!

It's called "Comic Con International." Just how international is our city's largest annual convention that The Union Tribune has called "A United Nations of Nerds"?

By Tom Johnston-O'Neill
Convention Photos by Shari Johnston-O'Neill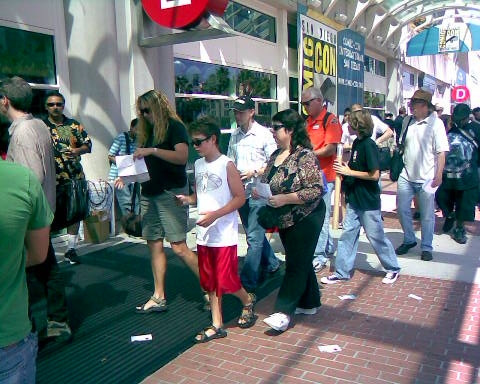 This week marks the return of
Although American comics and cartoons have a long, formative and international following, until recently comic books have been stigmatized as being only suitable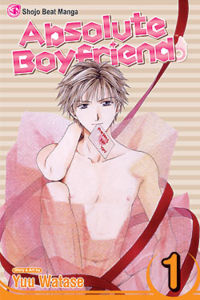 Manga often has a strong appeal to young women.
Throughout the world comic books and graphic novels are enjoyed by a wide range of ages. The most popular form of comics outside of the U.S. are Japanese manga (and their Chinese and Korean variants). The word manga literally means
| | |
| --- | --- |
| Manga and anime are now hugely popular in America and the styles that they embrace represent one of the most sustained and vital influences in the world of comics. Anime is also increasingly popular and there are several popular American cartoon shows that are imported from Japan. In some cases (for example, Shin Chan) are licensed by American production companies who dub in English voice-overs that are only vaguely based on the original Japanese scripts. Specifically Japanese cultural content and proclivities are often dispensed with by American writers. In the original Japanese episodes of Shin Chan, the main character, from who the show takes it title, is a kindergarten aged boy who constantly annoys and frustrates all the adults in his life with outrageous and sometimes sexually perverse behavior and not easily translatable linguistic malaprops. Comic examination of contemporary social issues are frequently part of the mix. The American re-writers of the series make no attempt to capture the social commentary and linguistic hijinks of the origin Japanese dialogue but instead limit their renderings to the cruder and less sophisticated aspects of the original show. Japanese pop culture references are replaced with American ones like Jessica Simpson and Martha Stewart. As the American version of Shin Chan is produced in Texas many of the voice-over actors have hints of Texan accents! | City Hunter |
| | |
| --- | --- |
| | In France and Belgium comic books are known by the acronym |
| | |
| --- | --- |
| British and Italian | Asterix |
This foregoing is only a brief sketch of the importance, cultural distinctiveness and popularity of
Other than Japanese Manga, only a few of the hundreds of panels and events of the 2006 Comic Con were in any way related to non-American comics, books or films. Notable exceptions were panels on the work of Britain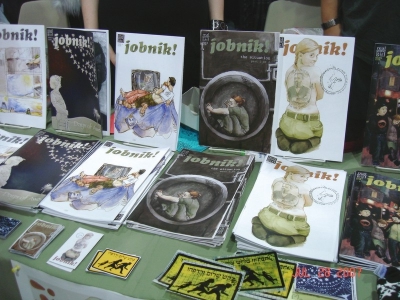 Other than the upscale presentations of Japanese manga and anime [creations] and their Korean variant (manwha) very few vendors presented creations that are set in
| | |
| --- | --- |
| Deb Aoiki, a Japanese-Hawaiian-American comic strip writer (who now resides in Northern California) was on hand exhibiting collections of her humorous slice of life | |
| | |
| --- | --- |
| | Stuart Ng is a collector and merchant of comic and graphic novel art. In 2006 he had a large booth dedicated to rare and out of print (as well as some newer ones) books, prints and sketchbooks that feature illustrations of high artistic merit. Many of Ng |
| | |
| --- | --- |
| David Heredia hails from the Dominican Republic. He emigrated to New York City and then moved to Los Angeles. Heredia says that when he arrived in LA he was astonished both by how different spanish speaking people were there and also about how little people knew about Caribbean islands. Seeking to bring enlightenment to people about the rich diversity of Spanish-speaking nations, he began producing cartoon posters which he calls Colores De Nuestras Culturas(Colors of our Culture) which depict the cultural uniqueness, histories and musical traditions of the world's nations. Originally dedicated to Spanish-speaking countries, Heredia is expanding the series to include other cultures and peoples. David Heredia Designs include posters, T-shirts, murals, comic strips and commisioned illustration. | David Heredia |
The
Will the 2007 Comic Con International proving to be more representative of the wider world of comic creations, more worthy of the suffix
| | |
| --- | --- |
| | A Friday night session, called |

So does Comic Con earn its claim to be international or should it be more properly taken as being mostly
Keep informed about San Diego Events!
Sign-up for our weekly Eblast by clicking here:
Sign Me Up!