Published By:
Calendar
<
April, 2021
>

Recommended
Coming Soon...

Ongoing/Extended Events

Click to View

Wednesday, Apr 21
12:00 PM
Poetry Reading with Kazim Ali
4:00 PM
Book Talk: Yellow Wife
7:00 PM
Shakespeare Trivia Night
Thursday, Apr 22
12:30 PM
3 Italian Films
6:30 PM
2021 Women PeaceMakers Event
Friday, Apr 23
10:00 AM
Virtual Tour of Umbria, Italy
12:00 PM
iCafé – Your Passport to Culture!
4:00 PM
The Shadow of El Centro: a History of Migrant Incarceration and Solidarity
Saturday, Apr 24
11:00 AM
Book Talk: Kate Quinn
11:00 AM
16th Annual Student Shakespeare Festival
7:00 PM
San Diego Opera: the Barber of Seville
Tuesday, Apr 27
7:00 PM
San Diego Opera: the Barber of Seville
Wednesday, Apr 28
11:30 AM
Talk: Confronting Racism. Embracing Diversity
3:30 PM
Radicalism at the Crossroads: Black Women Activists in the Cold War
4:00 PM
Talk: the Ripple Effect of Racial Bias in the Toy Industry
6:30 PM
Film: Innocence
Thursday, Apr 29
1:00 PM
Talk: a Third Way - the Origins of China's Economic Strategy
Friday, Apr 30
10:00 AM
10th Annual International Jazz Day
12:00 PM
iCafé – Your Passport to Culture!
12:00 PM
Talk: Jillian Hernandez
7:00 PM
San Diego Opera: the Barber of Seville
Saturday, May 1
10:00 AM
Old Town Cinco de Mayo
7:00 PM
San Diego Opera: the Barber of Seville
Sunday, May 2
10:00 AM
Old Town Cinco de Mayo
Tuesday, May 4
5:00 PM
Julius Caesar Shakespeare Reading Part 1
8:00 PM
Film: Romeo and Juliet (1996)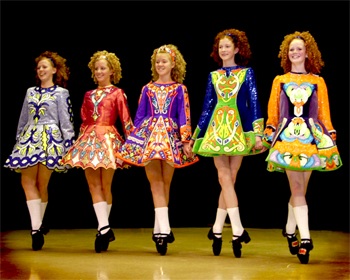 Malone Academy of Irish Dance is a proud member of the San Diego Irish community. The academy offers classes for children through adults at all levels (beginner through open championship).

At the Malone Academy, students and teachers strive for well-rounded dance training, and for that reason the academy is in residence at San Diego's premier dance studio, the Academy of Performing Arts (apastudios.com). Students not only have the opportunity to participate in Irish dance, but in forms of dance as well.

Along with dance classes, the academy participates in competitions and performances. Many of its dancers have traveled nationally and internationally to compete in Regional, National, All-Ireland, and World Championships. Additionally, they have performed around and outside the United States.

Their recent performance at the Nations of San Diego was described as "tops in bravura" by arts critic Valerie Scher. Dance critic Janice Steinberg said of the "exquisitely disciplined dancers," "When they finished, there was a sigh as if the theater itself had held its breath."

For more information, please visit: www.maloneacademy.com, or call: (619) 435-7398.

The Malone Academy has two locations for your convenience, which are listed on their website.
Keep informed about San Diego Events!
Sign-up for our weekly Eblast by clicking here:
Sign Me Up!
Today's Date
IN PRINT SINCE 2006
Music From Everywhere!

Orgs and Causes in San Diego
Join Our Team!