Published By:
Calendar
<
April, 2021
>

Recommended
Coming Soon...

Ongoing/Extended Events

Click to View

Wednesday, Apr 21
12:00 PM
Poetry Reading with Kazim Ali
4:00 PM
Book Talk: Yellow Wife
7:00 PM
Shakespeare Trivia Night
Thursday, Apr 22
12:30 PM
3 Italian Films
6:30 PM
2021 Women PeaceMakers Event
Friday, Apr 23
10:00 AM
Virtual Tour of Umbria, Italy
12:00 PM
iCafé – Your Passport to Culture!
4:00 PM
The Shadow of El Centro: a History of Migrant Incarceration and Solidarity
Saturday, Apr 24
11:00 AM
Book Talk: Kate Quinn
11:00 AM
16th Annual Student Shakespeare Festival
7:00 PM
San Diego Opera: the Barber of Seville
Tuesday, Apr 27
7:00 PM
San Diego Opera: the Barber of Seville
Wednesday, Apr 28
11:30 AM
Talk: Confronting Racism. Embracing Diversity
3:30 PM
Radicalism at the Crossroads: Black Women Activists in the Cold War
4:00 PM
Talk: the Ripple Effect of Racial Bias in the Toy Industry
6:30 PM
Film: Innocence
Thursday, Apr 29
1:00 PM
Talk: a Third Way - the Origins of China's Economic Strategy
Friday, Apr 30
10:00 AM
10th Annual International Jazz Day
12:00 PM
iCafé – Your Passport to Culture!
12:00 PM
Talk: Jillian Hernandez
7:00 PM
San Diego Opera: the Barber of Seville
Saturday, May 1
10:00 AM
Old Town Cinco de Mayo
7:00 PM
San Diego Opera: the Barber of Seville
Sunday, May 2
10:00 AM
Old Town Cinco de Mayo
Tuesday, May 4
5:00 PM
Julius Caesar Shakespeare Reading Part 1
8:00 PM
Film: Romeo and Juliet (1996)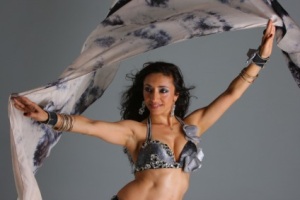 Arabina Dance Company is a multi-award winning Middle Eastern dance ensemble offering authentic and fusion styles of dance from all areas of the Middle East. Directed by multi-award winning performers Dilek and Vilia, Arabina Dance Company boasts innovatively choreographed shows featuring dancers with well-honed technical abilities. Arabina is based in San Diego, California but has been contracted for performance and teaching engagements as far away as Guadalajara, Mexico. Arabina currently maintains on-going local performance contracts with Zorba's Greek Restaurant (performing four dinner shows weekly for the past three years), the House of Turkey and the San Diego Library. In addition to folkloric solo and group dances from Egypt, Lebanon and Turkey, Arabina also specializes in fusion Middle Eastern dance styles featuring a variety of props including finger cymbals, single and double veils, Isis wings, single and double sword balancing, candle tray balancing, Shamadan or candelabra balancing, single and double Saidi cane, Gypsy tambourine, fire fans, castanets (flamenco fusion), water jug balancing, fans, shawls, scarves, ribbons, Bollywood and more! Arabina can provide solo and group shows with up to eight performers for your event. Arabina also has access to live musicians from a single tabla (drum) player to a full Arabic or Greek band. Arabina is available for a myriad of events including birthdays, weddings, engagements, retirements, ethnic fairs and more!

For more information, please visit www.arabinadance.com, or call: (619) 459-4894 or (858) 232-7417.
Keep informed about San Diego Events!
Sign-up for our weekly Eblast by clicking here:
Sign Me Up!
Today's Date
IN PRINT SINCE 2006
Music From Everywhere!

Orgs and Causes in San Diego
Join Our Team!