Your Window to the World
All Articles: Guardian News & Media Ltd 2013-22, New York Times Inc
Please note: the New York Times allows non-subscribers to read five articles a month for free
Details

Hits: 22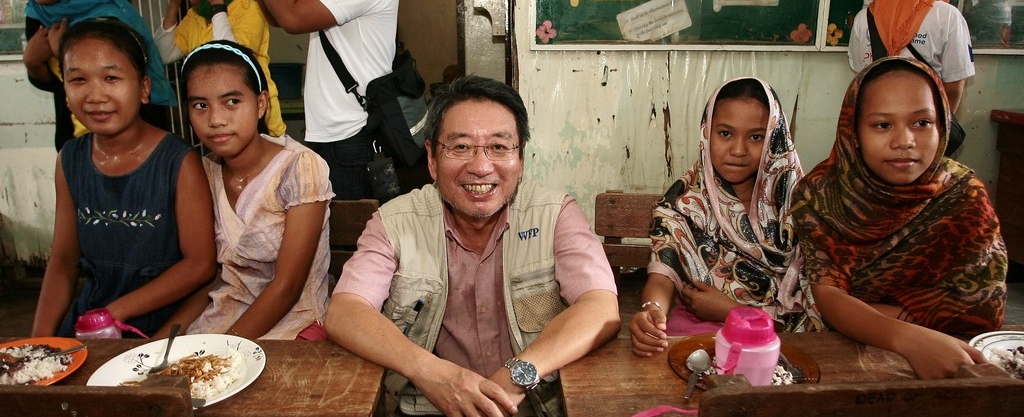 The Worldview Project is delighted to announce that the distinguished former director of the World Food Programme for Asia, Kenro Oshidari, will deliver a talk on Thursday, August 5 at 7:00 PM (PT).  The following is an overview of his remarkable career with the U.N. and more about the World Food Programme.
Details

Hits: 4166



The Chicano Federation was founded in 1969 and provides a wide ranges of social, economic and educational services to people of many ethnicities in San Diego. Covid-19 has had a much greater affect on Latinos here in San Diego, forcing the Chicano Federation to adapt to the new realities caused by the pandemic. The leaders of the organization believe they have a sustaining strategy to continue to meet the needs of the people it serves during the pandemic as well as addressing some of its long-term effects.By Ian A. Lutz (

)
Details

Hits: 3714
Less than one half of all Americans have a passport. People without passports not only can't go to far away places like Asia, Africa, Europe or South America, without a passport you can't even travel to Mexico or Canada. An important step in becoming a global citizen is actually getting out there and experiencing other cultures first hand. Don't limit your options! Passports don't expire for 10 years, think ahead and apply for or renew yours today! The steps to apply for a passport are not as daunting as they may seem. Whether you are looking to apply for a new passport or to renew your current passport, follow the steps in our handy guide!

Compiled by Julie Tran
Details

Hits: 3472
| | |
| --- | --- |
| | Persian classical musician Kourosh Taghavi embraces a passionate approach to music that has impacted audiences around the world. His collaborative projects with master musicians and local cultural organizations work to fulfill his lifelong dream to promote Persian classical music. More recently, his ongoing efforts with the Center for World Music bring the setar and Iranian culture to San Diego school districts through hands-on instruction in Persian classical music. |
By Amanda Kelly
Details

Hits: 7087
The Joomla! content management system lets you create webpages of various types using extensions. There are 5 basic types of extensions: components, modules, templates, languages, and plugins. Your website includes the extensions you need to create a basic website in English, but thousands of additional extensions of all types are available. The Joomla! Extensions Directory is the largest directory of Joomla extensions.
Components are larger extensions that produce the major content for your site. Each component has one or more "views" that control how content is displayed. In the Joomla administrator there are additional extensions such as Menus, Redirection, and the extension managers.
Modules are small blocks of content that can be displayed in positions on a web page. The menus on this site are displayed in modules. The core of Joomla! includes 24 separate modules ranging from login to search to random images. Each module has a name that starts mod_ but when it displays it has a title. In the descriptions in this section, the titles are the same as the names.
Content modules display article and other information from the content component.
User modules interact with the user system, allowing users to login, show who is logged-in, and showing the most recently registered users.
These modules display information from components other than content and user. These include weblinks, news feeds and the media manager.
Utility modules provide useful functionality such as search, syndication and statistics.
Navigation modules help your visitors move through your site and find what they need.
Menus provide your site with structure and help your visitors navigate your site. Although they are all based on the same menu module, the variety of ways menus are used in the sample data show how flexible this module is.
A menu can range from extremely simple (for example the top menu or the menu for the Australian Parks sample site) to extremely complex (for example the About Joomla! menu with its many levels). They can also be used for other types of presentation such as the site map linked from the "This Site" menu.
Breadcrumbs provide users with information about where they are in a site.
Templates give your site its look and feel. They determine layout, colours, typefaces, graphics and other aspects of design that make your site unique. Your installation of Joomla comes prepackaged with three front end templates and two backend templates. Help