Calendar
<
February, 2020
>

Recommended
Coming Soon...
Thursday, Feb 20
All Day
Ongoing and Extended Events
3:00 PM
Talk: Panel on Latin America and Talk by Former President of Costa Rica Laura Chinchilla
4:00 PM
Talk: State Formation in China and Taiwan
4:00 PM
San Diego International Jewish Film Festival
7:00 PM
California's American Indian & Indigenous Film Festival
8:00 PM
Talk: Deirdre Bair
8:00 PM
Stage: Hurricane Diane
Friday, Feb 21
All Day
Ongoing and Extended Events
10:00 AM
Talk: Growing Up In West Berlin During The Cold War
1:00 PM
Talk: Exploring the Origins of Today's Humans
1:30 PM
San Diego International Jewish Film Festival
6:00 PM
Where The Light Travels: Portraits Of San Diego Refugee Students
6:00 PM
Gaslamp Mardi Gras Party Hop
7:00 PM
Music: BeauSoleil with Michael Doucet & Sarah Quintana
7:00 PM
Comedy: Rex Navaarrete
7:00 PM
Film: Never Give Up! Minoru Yasui and the Fight for Justice
7:00 PM
French Baroque Music Concert
7:30 PM
Music: Téada
7:30 PM
California's American Indian & Indigenous Film Festival
8:00 PM
Music: Hutchins Consort with Winifred Horan
8:00 PM
Stage: Hurricane Diane
8:00 PM
Stage: She Loves Me
9:00 PM
Comedy: Rex Navaarrete
Saturday, Feb 22
All Day
Ongoing and Extended Events
10:00 AM
KPBS World Thinking Day
10:00 AM
Black Comix Day
2:00 PM
Talk: Comedia Italian Style
2:30 PM
California's American Indian & Indigenous Film Festival
6:00 PM
Cajun Festival
6:00 PM
Gaslamp Mardi Gras Party Hop
7:00 PM
French Baroque Music: Couperin, Charpentier, Rameau
7:00 PM
Concert: The Music Of William Grant Still
7:30 PM
San Diego International Jewish Film Festival
8:00 PM
Music: Amber Liu, Meg & Dia, Justin Park
8:00 PM
Music: Immigrant Songs
8:00 PM
Stage: Hurricane Diane
8:00 PM
Stage: She Loves Me
9:00 PM
Comedy: Rex Navaarrete
Sunday, Feb 23
All Day
Ongoing and Extended Events

San Diego Dim Sum Tour
10:00 AM
Black Comix Day
12:30 PM
San Diego International Jewish Film Festival
2:00 PM
International Cottage Sampler Program
2:00 PM
Stage: She Loves Me
5:00 PM
Concert: The Music Of William Grant Still
7:00 PM
Stage: Hurricane Diane
8:00 PM
The Benedetti Trio: George Harrison Tribute
Monday, Feb 24
All Day
Indigenous Writers and their Critics: International Symposium
All Day
Ongoing and Extended Events
10:00 AM
Black Comix Day
6:00 PM
Art Talk: Daniel Guzmán
7:00 PM
Talk: Michele Norris
Tuesday, Feb 25
All Day
Ongoing and Extended Events
All Day
Indigenous Writers and their Critics: International Symposium
1:00 PM
Film & Discussion: The Farewell
6:00 PM
African-American Women in Film
6:00 PM
Gaslamp Mardi Gras Party Hop
7:00 PM
Victoria Martino: Carnival in Venice
7:00 PM
Stage: Hurricane Diane
8:00 PM
Music: The Chieftains
Wednesday, Feb 26
All Day
Ongoing and Extended Events
7:00 PM
Writer's Symposium with Pico Ayer
7:00 PM
Stage: Hurricane Diane
7:30 PM
Stage: Orestes 2.0
Thursday, Feb 27
All Day
Ongoing and Extended Events
10:45 AM
Book Talk: Baja California Land of Missions
1:00 PM
Music: Kembang Sunda Gamelan
3:20 PM
Talk: Urban Redevelopment Projects in South Africa
8:00 PM
Stage: Hurricane Diane
Friday, Feb 28
All Day
Ongoing and Extended Events
5:00 AM
28th Annual Kuumba Festival
3:30 PM
Talk: The Racial Imaginary at Work Poetry and the Visual Arts
7:00 PM
Música En La Plaza: Los Montaño
7:30 PM
Stage: Orestes 2.0
8:00 PM
Film: Jojo Rabbit
8:00 PM
Stage: Hurricane Diane
8:00 PM
Stage: She Loves Me
Saturday, Feb 29
All Day
Ongoing and Extended Events
11:00 AM
28th Annual Kuumba Festival
2:00 PM
Stage: Safa's Story
2:00 PM
Stage: Orestes 2.0
3:00 PM
Stage: Little Rock
7:00 PM
Stage: Safa's Story
7:30 PM
Stage: Orestes 2.0
8:00 PM
Film: Jojo Rabbit
8:00 PM
Stage: Hurricane Diane
8:00 PM
Stage: She Loves Me
9:00 PM
Music: Los Pericos, Los Estrambóticos & Ecno
9:00 PM
Spanglish At Finest City Improv
Sunday, Mar 1
All Day
Ongoing and Extended Events
11:00 AM
28th Annual Kuumba Festival
12:00 PM
7th Annual Mariachi Festival
1:00 PM
Music: Kembang Sunda Gamelan
2:00 PM
Stage: She Loves Me
3:00 PM
Los Angeles Balalaika Orchestra
7:00 PM
Stage: Hurricane Diane
7:30 PM
Music: Miguel Zenón Quartet
Monday, Mar 2
All Day
Ongoing and Extended Events
8:00 PM
Music: iLe
Tuesday, Mar 3
All Day
Ongoing and Extended Events
6:30 PM
Talk About Series: Venezuela - What Does It Mean To Live in a Failed State?
7:00 PM
Stage: Hurricane Diane
Wednesday, Mar 4
All Day
Ongoing and Extended Events
7:00 PM
Stage: Hurricane Diane
Food & Drink
Learn to cook ethnic and international cuisine!
---
Calendar
06/11/2018
-
Cooking Class: Mediterranean Specialties
Flavors from the Mediterranean combine succulent meats, light but flavorful grains, herbs, spices and veggies that will fill your plate with an alluring array of colors! Prepare your taste buds for a delicate delight of a mint lamb stew. Let the tender meat melt in the pot as it absorbs the designing of flavors that Chef Daniela will be walking you through. Next, we
06/02/2018
-
Noodle Competition with Mike Chen
The San Diego Chinese Historical Museum is hosting Mike Chen of the well-known
Simply Dumpling
channel on
YouTube
(with more than 1M followers!) for a lunchtime noodle competition. Participating local chefs will be challenged by with using one basic ingredient: 99-cent packaged noodles. They will attempt to turn these noodles into a masterpiece dish for both guest judge Mike Chen and event goers to enjoy. Along with one-of-a-kind noodle dish samplings, guests will enjoy appetizers and small bites, and local Duck Foot Brewing Company will be providing beer to wash it down. Competing local chefs: Marcus Twilegar, Executive Chef of Parq; Tress Balch, Executive Chef and Owner of Happy Sushi; Ethan Yang, Executive Chef of Zen Modern Asian Bistro; and Jeff Roberto, Executive Sushi Chef and Owner of Sushi on a Roll.
Admission/Cost:
$35 - $40
Location:
San Diego Chinese Historical Museum
541 2nd Avenue
San Diego, CA 92101
MAP
Saturday, June 2 - 11:00 AM to 2:00 PM
For more information, please call: (619) 338-9888 or visit:
www.eventbrite.com
05/12/2018
-
San Diego Paella Wine & Beer Festival
The San Diego Paella Wine & Beer Festival returns for a day centered around Spain's most famous dish paired with tapas, wine, local craft beer, sangria and cocktails. This year, more than 60 paella teams will compete to see who makes the best in the Cali-Baja region with local and international chefs serving samples of over 130 paella concoctions and tapas, including vegan and vegetarian options. The event will also attempt to take on the challenge of obtaining the U.S. record of the largest paella ever made.
Admission/Cost:
$25 - $98
Location:
Embarcadero Marina Park South
200 Marina Park Way
San Diego, CA 92101
MAP
Saturday, May 12 - 1:00 PM to 6:00 PM
05/04/2018
-
Kid's Kitchen: Cinco de Mayo Tamales!
Hey Kid Chefs, get ready to roll up your sleeves (and roll up your tamales!). In today's class, Chef Daniela is helping us to celebrate Cinco de Mayo, walking you step-by-step to make tamales from scratch! From mixing and kneading your masa, to lining your husk with the mixture and layering your fillings on top, you'll learn the age-old art of tamale making! We'll also be making guacamole and enjoying them with chips, and we can't forget dessert! What else would we serve for this festive holiday
05/05/2018
-
Cook With Your Kid: Mexican Brunch!
Dine beyond Tex-Mex and sink your teeth into flavors south of the border! Ripe with exciting flavors and familiar ingredients, we
04/21/2018
-
Cooking Workshop: DIY Sauerkraut and Beer Pairing
Learn how to make killer fermented sauerkraut while sipping craft beer! In this workshop you will learn all about food fermentation and how easy and safe it is. Taste a variety of naturally fermented veggies, including several varieties of sauerkraut and kimchi, and make your own jar of sauerkraut to take home and ferment. Sip a mini-flight of ChuckAlek's beers paired with various styles of sauerkraut.
Admission/Cost:
$33 - $40
Location:
ChuckAlek Biergarten
3139 University Avenue Suite B
San Diego, CA 92104
MAP
Saturday, April 21 - 11:00 AM to 1:30 PM
For more information, please call: (760) 440-5205 or visit:
www.chuckalek.com
04/08/2018
-
Cooking: Pasta Workshop
In this beginners' pasta-making workshop, you will learn how to make pasta using traditional Italian techniques and tools for the perfect noodles.
Workshop includes instruction on using a custom made Chitarra Board designed and constructed by Fantes Kitchen Shop as well as papperdelle, tagliatelle and linguine making.
Admission/Cost:
$65
Location:
The Wine Pub
2907 Shelter Island Drive
San Diego, CA 92106
MAP
Sunday, April 8 - 5:00 PM to 8:00 PM
For more information, please visit:
www.eventbrite.com
04/05/2018
-
Sushi Chef Battle
East Coast undefeated Sushi Chef will battle against San Diego's best. Join us for this Sushi Party Cruise and judge a one of a kind sushi chef battle while you eat dish after dish of sushi, appetizers, desserts, sake and beer. This is a fun social sushi party as you and your friends mingle and have fun while tasting each chef's creations. Two levels of food, drinks, and music all on a 2.5 hour cruise in the beautiful San Diego Harbor.
Admision/Cost:
$119.00
Location:
Sheri Amie Yacht
1902 N Harbor Dr.
San Diego, CA 92101
MAP
Wednesday, April 5 - 6:30 PM
For more information, please e-mail:
info@cruisesandfestivals.com
or visit:
www.cruiseandfestivals.com
03/31/2018
-
Cooking Workshop: Lets Make Pasta
Direct from Rome, Italy, to Ocean Beach comes Cesarina
04/07/2018
-
Cooking Workshop: Shawii Cooking
Shawii, acorn pudding, was one of the most important foods for the Kumeyaay/Diegue
Today's Date
IN PRINT SINCE 2006
Music From Everywhere!

Published By:
Music of the Month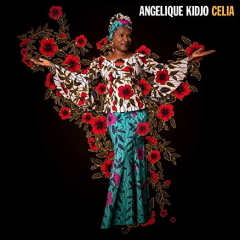 Celia
by Angelique Kidjo
Participant Observer Staff
Section Editors, Writers and Contributors: Sharon Payne, Ana Alvarez,
Cecilia Xinyu Cai, Jaehyeon Ahn
Spanish Translations: Ana Alvarez, Programming: Rachel Duncan
Associate Editors: Christa Parrish, Katie Tonellato
Editor in Chief: Tom Johnston-O'Neill
Orgs and Causes in San Diego
Join Our Team!