Calendar
<
February, 2020
>

Recommended
Coming Soon...
Thursday, Feb 20
All Day
Ongoing and Extended Events
3:00 PM
Talk: Panel on Latin America and Talk by Former President of Costa Rica Laura Chinchilla
4:00 PM
Talk: State Formation in China and Taiwan
4:00 PM
San Diego International Jewish Film Festival
7:00 PM
California's American Indian & Indigenous Film Festival
8:00 PM
Talk: Deirdre Bair
8:00 PM
Stage: Hurricane Diane
Friday, Feb 21
All Day
Ongoing and Extended Events
10:00 AM
Talk: Growing Up In West Berlin During The Cold War
1:00 PM
Talk: Exploring the Origins of Today's Humans
1:30 PM
San Diego International Jewish Film Festival
6:00 PM
Where The Light Travels: Portraits Of San Diego Refugee Students
6:00 PM
Gaslamp Mardi Gras Party Hop
7:00 PM
Music: BeauSoleil with Michael Doucet & Sarah Quintana
7:00 PM
Comedy: Rex Navaarrete
7:00 PM
Film: Never Give Up! Minoru Yasui and the Fight for Justice
7:00 PM
French Baroque Music Concert
7:30 PM
Music: Téada
7:30 PM
California's American Indian & Indigenous Film Festival
8:00 PM
Music: Hutchins Consort with Winifred Horan
8:00 PM
Stage: Hurricane Diane
8:00 PM
Stage: She Loves Me
9:00 PM
Comedy: Rex Navaarrete
Saturday, Feb 22
All Day
Ongoing and Extended Events
10:00 AM
KPBS World Thinking Day
10:00 AM
Black Comix Day
2:00 PM
Talk: Comedia Italian Style
2:30 PM
California's American Indian & Indigenous Film Festival
6:00 PM
Cajun Festival
6:00 PM
Gaslamp Mardi Gras Party Hop
7:00 PM
French Baroque Music: Couperin, Charpentier, Rameau
7:00 PM
Concert: The Music Of William Grant Still
7:30 PM
San Diego International Jewish Film Festival
8:00 PM
Music: Amber Liu, Meg & Dia, Justin Park
8:00 PM
Music: Immigrant Songs
8:00 PM
Stage: Hurricane Diane
8:00 PM
Stage: She Loves Me
9:00 PM
Comedy: Rex Navaarrete
Sunday, Feb 23
All Day
Ongoing and Extended Events

San Diego Dim Sum Tour
10:00 AM
Black Comix Day
12:30 PM
San Diego International Jewish Film Festival
2:00 PM
International Cottage Sampler Program
2:00 PM
Stage: She Loves Me
5:00 PM
Concert: The Music Of William Grant Still
7:00 PM
Stage: Hurricane Diane
8:00 PM
The Benedetti Trio: George Harrison Tribute
Monday, Feb 24
All Day
Indigenous Writers and their Critics: International Symposium
All Day
Ongoing and Extended Events
10:00 AM
Black Comix Day
6:00 PM
Art Talk: Daniel Guzmán
7:00 PM
Talk: Michele Norris
Tuesday, Feb 25
All Day
Ongoing and Extended Events
All Day
Indigenous Writers and their Critics: International Symposium
1:00 PM
Film & Discussion: The Farewell
6:00 PM
African-American Women in Film
6:00 PM
Gaslamp Mardi Gras Party Hop
7:00 PM
Victoria Martino: Carnival in Venice
7:00 PM
Stage: Hurricane Diane
8:00 PM
Music: The Chieftains
Wednesday, Feb 26
All Day
Ongoing and Extended Events
7:00 PM
Writer's Symposium with Pico Ayer
7:00 PM
Stage: Hurricane Diane
7:30 PM
Stage: Orestes 2.0
Thursday, Feb 27
All Day
Ongoing and Extended Events
10:45 AM
Book Talk: Baja California Land of Missions
1:00 PM
Music: Kembang Sunda Gamelan
3:20 PM
Talk: Urban Redevelopment Projects in South Africa
8:00 PM
Stage: Hurricane Diane
Friday, Feb 28
All Day
Ongoing and Extended Events
5:00 AM
28th Annual Kuumba Festival
3:30 PM
Talk: The Racial Imaginary at Work Poetry and the Visual Arts
7:00 PM
Música En La Plaza: Los Montaño
7:30 PM
Stage: Orestes 2.0
8:00 PM
Film: Jojo Rabbit
8:00 PM
Stage: Hurricane Diane
8:00 PM
Stage: She Loves Me
Saturday, Feb 29
All Day
Ongoing and Extended Events
11:00 AM
28th Annual Kuumba Festival
2:00 PM
Stage: Safa's Story
2:00 PM
Stage: Orestes 2.0
3:00 PM
Stage: Little Rock
7:00 PM
Stage: Safa's Story
7:30 PM
Stage: Orestes 2.0
8:00 PM
Film: Jojo Rabbit
8:00 PM
Stage: Hurricane Diane
8:00 PM
Stage: She Loves Me
9:00 PM
Music: Los Pericos, Los Estrambóticos & Ecno
9:00 PM
Spanglish At Finest City Improv
Sunday, Mar 1
All Day
Ongoing and Extended Events
11:00 AM
28th Annual Kuumba Festival
12:00 PM
7th Annual Mariachi Festival
1:00 PM
Music: Kembang Sunda Gamelan
2:00 PM
Stage: She Loves Me
3:00 PM
Los Angeles Balalaika Orchestra
7:00 PM
Stage: Hurricane Diane
7:30 PM
Music: Miguel Zenón Quartet
Monday, Mar 2
All Day
Ongoing and Extended Events
8:00 PM
Music: iLe
Tuesday, Mar 3
All Day
Ongoing and Extended Events
6:30 PM
Talk About Series: Venezuela - What Does It Mean To Live in a Failed State?
7:00 PM
Stage: Hurricane Diane
Wednesday, Mar 4
All Day
Ongoing and Extended Events
7:00 PM
Stage: Hurricane Diane
Food & Drink
Learn to cook ethnic and international cuisine!
---
Calendar
12/26/2019
-
Holiday Food Truck Festival
Celebrate the holidays with visiting family and friends under Balboa Park's dazzling holiday light display. For five days and evenings between Christmas and New Year's Day, the annual Holiday Food Truck Festival serves up gourmet food from over a dozen of San Diego's top food trucks, along with FREE live entertainment and fun activities for families. There will also be a rotating selection of games/activities on the Plaza, including giant checkers, hula hoops, bowling, cornhole, and giant tumbling blocks. Food trucks open for business at 12 noon each day, with the first set of live performances beginning shortly thereafter. From 4:00pm to 7:00pm, a different musical group performs in the Plaza de Panama. This year's featured evening bands are Carmen Murray Jazz Trio (12/26), Finnegan Blue (12/27), Theo and the Zydeco Patrol (12/28), Sue Palmer (12/29), and the Bayou Brothers (12/30). Select museums are open extended hours, and various park organizations and community partners are offering booth activities for families in the Plaza de Panama. Visit www.balboaparkconservancy.org/holiday for details and food truck roster.
Admission/Cost: FREE
Location:
Balboa Park Visitors' Center
1549 El Prado
Balboa Park
San Diego, CA 92101
MAP
-
[Park Map]
Dates and times:
Thursday, December 26 - 7:00 PM
Friday, December 27 - 7:00 PM
Saturday, December 28 - 7:00 PM
Sunday, December 29 - 7:00 PM
Monday, December 30 - 7:00 PM
12/22/2019
-
Food: AfroVegan Pop Up
Sabor Piri Piri Kitchen: Combining Traditional Dishes From Mozambique Along With Other Neighboring Countries To Provide An Authentic And Unique Taste.
Location:
Freshly Faded
2850 El Cajon Blvd Suite 1
San Diego, CA 92114
Sunday, December 22 - 3:00 PM to 6:00 PM
12/13/2019
-
Via Posada Holiday Celebration Fundraiser
Join Via International for a traditional Mexican holiday celebration, an evening full of Christmas Carols, Pinatas, Food and Drink.
Right now over 10,000 people wait in Tijuana for an initial asylum hearing with US officials, and thousands of deportees have also been left there, even if not originally from Tijuana. Some are lucky enough to wait in shelters, many wait in the streets.
These people are not criminals. They are families, men, women and children and unaccompanied minors fleeing criminal violence, political corruption and persecution, hunger and food insecurity, and failing economies in their home country. This is about people trying to survive! These migrants have limited resources, little access to traditional work opportunities and the reality is that most of those seeking asylum will be turned away. Many will stay in Tijuana, where the social service infrastructure is insufficient to help them.
In order to address this humanitarian crisis at our border, Via International has joined a coalition of non-profits and faith-based organizations to establish Via Migrante, a program to fill the social-service gaps that exist on the ground in Tijuana. This program will provide case-management to help migrants deal with trauma, secure permanent residence and work eligibility in Mexico, find permanent housing, and access financial resources and other community integration programs.
Without sufficient support, many families will remain stuck in a cycle of homelessness or despair, or be drawn into the drug trade, sex trafficking or child labor. Our entire border region will suffer if we fail to integrate these new neighbors into our communities.
Your contributions will be used in support of the Via Migrante Program. Thank you!
Admission/Cost: FREE However Via will be collecting contributions in support of the Via A Migrante Program.
Location:
Bread & Salt
1955 Julian Avenue
San Diego, CA 92113
MAP
Friday, December 13 - 6:00 PM to 9:00 PM
12/07/2019
-
Tamale Making Workshop
La Tamalada is an authentic Mexican tradition associated with Christmastime. With the tamal-making process being so time-intensive , what better way to do it than celebrating with loved ones. Celebrate one of our beloved traditions with an Olivewood twist. Learn how to prepare hand-made authentic tamales using fresh and traditional ingredients such as banana leaf and corn husk from our amazing Olivewood Kitchenistas, while celebrating life and togetherness. Participants will master their tamal-making skills, connect with their food and community, and take home recipes, tamales, and know-how to share with family and friends! Due to the popularity and authenticity of this class, there is a very limited amount of tickets available, so get your tickets now! Each ticket sold helps Olivewood Gardens & Learning Center maintain our presence in National City through our current programs empowering students and families to lead healthier lifestyles.
Admission/Cost:
$75 - $195
Location:
Olivewood Gardens and Learning Center
2525 N Ave
National City, CA 91950
MAP
Saturday, December 7 - 10:30 AM to 1:00 PM
11/21/2019
-
Spanish Wine Night
Join your expert on 'feel-good' street food for Third Thursday Wine Nights with a Salud to Spain. Enjoy 3 Spanish wine tastings and 3 small plates.
Admission/Cost:
$25
Location:
Inchin's Bamboo Garden
8242 Mira Mesa Boulevard
San Diego, CA 92126
MAP
Thursday, November 21 - 6:00 PM to 7:00 PM
11/20/2019
-
International Chocolate Tasting
Join us on Wednesday, November 20th from 7:00 PM to 8:00 PM to sample chocolates made here in San Diego and from around the world. This is a casual event designed to provide an opportunity for people to meet and explore a food that is popular around the globe.
Chocolates and palate cleansers will be provided. If you have a favorite chocolate that you would like to share, feel free to bring it!
The HI San Diego Point Loma hostel has happy hour at this time. Therefore, you are welcome to bring a beverage to enjoy.
This is a FREE event, however space is limited to 20 people. If you cannot attend, please let us know by sending an email to
community.sandiego@hiusa.org
.
Admission/Cost: FREE
Location
HI USA San Diego Point Loma
3790 Udall Street
San Diego, CA 92107
MAP
Wednesay, November 20 - 7:00 PM to 8:00 PM
For ore information, please visit :
www.eventbrite.com
11/16/2019
-
Scandinavian Lutefisk/Meatball Dinner
Valhall Lodge is holding their annual Lutefisk/Meatball Dinner. Seatings are at 4:30, 5:00 and 5:30. The Ladies of Valhall will be holding their Lille Butikken featuring Scandinavian items and baked goods. Reservations 619-443-942,
Grandmom2dach@gmail.com
. Indicate whether you would like Lutefisk, meatballs, or half and half.
Admission/Cost: $20 - $25
Location:
Masonic Lodge #407
4731 Date Street
San Diego, CA 91942
MAP
Saturday, November 16 - 3:00 PM to 8:00 PM
11/14/2019
-
San Diego Ramen Festival 2019
The San Diego Ramen Festival is the most exciting food event coming back this fall to San Diego for our FOURTH ramencredible year!
UPDATE 10/3 - General admission tickets are now SOLD OUT! VIP tickets are still available - but will also sell out, so get them soon!
It
11/02/2019
-
Escondido Tamale Festival
Returning for its 5th year, the Escondido Tamale Festival has become a signature north county event. This free family festival with a VIP Ticket Option anticipates 15,000 attendees. Come enjoy delicious gourmet, traditional and vegetarian tamales from a variety of award-winning vendors, plus nearly 100 other food & craft vendors, Beer, Wine & Spirit Garden with games and live entertainment, the Best Tamale Contest & the adorable Chihuahua Costume Contest and Fashion Show as well as Tamale Making Classes taught by the pros at Northgate Market. The Grande Stage will feature Mariachis, Aztec and Folklorico Dancers and Dukes Car Club will display their classic low riders. There is also a Kids Fun Zone with face painters and Henna tattoos and a Micro Maker Faire with interactive maker crafts such as building rockets, micro drones, cardboard combat bots, cigar box guitars, laser cut art, marble labyrinth, weaving fabric and sun cookers.
Admission/Cost: Free -
$40
Location:
Grape Day Park
321 North Broadway
Escondido, CA 92025
MAP
Saturday, November 2 - 11:00 AM to 5:00 PM
10/17/2019
-
Valle de Guadalupe Winemakers Dinner
Baja chefs, David Castro Hussong of Fauna and Viviana Martinez of Mixtura, along with five of the region
Today's Date
IN PRINT SINCE 2006
Music From Everywhere!

Published By:
Music of the Month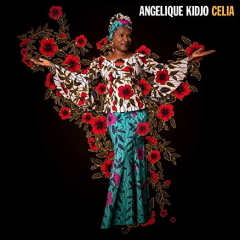 Celia
by Angelique Kidjo
Participant Observer Staff
Section Editors, Writers and Contributors: Sharon Payne, Ana Alvarez,
Cecilia Xinyu Cai, Jaehyeon Ahn
Spanish Translations: Ana Alvarez, Programming: Rachel Duncan
Associate Editors: Christa Parrish, Katie Tonellato
Editor in Chief: Tom Johnston-O'Neill
Orgs and Causes in San Diego
Join Our Team!