Calendar
<
January, 2020
>

Recommended
Coming Soon...
Saturday, Jan 18
All Day
Ongoing and Extended Events
10:00 AM
San Diego Travel & Adventure Show
10:00 AM
Lunar New Year at SeaWorld
10:30 AM
Talk: Is Americanized Chinese Authentic?
11:00 AM
Tet Lunar New Year Festival
11:00 AM
Cho Tet Celebration
2:00 PM
Shen Yun Chinese Music and Dance
2:00 PM
Stage: Bloomsday
2:00 PM
Stage: Twelfth Night
5:00 PM
Carnatic Music Tribute to Thyagarja
6:00 PM
Agite y Sirva Dance Film Festival
7:00 PM
Music: Soo Yeon Lyuh on Korean Haegeum
7:00 PM
Stage: Suor Angelica
8:00 PM
Stage: Italian American Reconciliation
8:00 PM
Concert of Hope: Los Lobos
8:00 PM
Stage: Mama Mia!
8:00 PM
Stage: Bloomsday
Sunday, Jan 19
All Day
Ongoing and Extended Events
10:00 AM
Lunar New Year at SeaWorld
11:00 AM
San Diego Travel & Adventure Show
11:00 AM
Cho Tet Celebration
12:00 PM
The WAO Experience Exhibition
12:00 PM
Stage: Mama Mia!
2:00 PM
40th Annual Martin Luther King Jr. Day Parade
2:00 PM
Stage: Italian American Reconciliation
2:00 PM
Seijinshiki: Japanese Coming of Age Ceremony
2:00 PM
Stage: Bloomsday
2:00 PM
Stage: Twelfth Night
3:00 PM
Stage: Suor Angelica
5:00 PM
Music: Los Muecas & Los Apson
7:00 PM
Stage: Bloomsday
7:00 PM
Shen Yun Chinese Music and Dance
Monday, Jan 20
All Day
Ongoing and Extended Events
9:00 AM
32nd All Peoples Celebration
10:00 AM
Lunar New Year at SeaWorld
12:00 PM
Martin Luther King Jr Day Celebration at Worldbeat
12:45 PM
Film and Discussion: Tel Aviv on Fire
2:00 PM
Shen Yun Chinese Music and Dance
Tuesday, Jan 21
All Day
Free Admission to Japanese Friendship Garden
All Day
Ongoing and Extended Events
6:30 PM
'Twelfth Night' Open Reading
7:00 PM
Shen Yun Chinese Music and Dance
Wednesday, Jan 22
All Day
Ongoing and Extended Events
Thursday, Jan 23
All Day
Ongoing and Extended Events
4:00 PM
Discussion: The Xinjiang Crisis: Domestic and International Reactions
7:00 PM
Italian Film: A Casa Tutti Bene (There Is No Place Like Home)
7:00 PM
Italian Film: Mid-August Lunch
8:00 PM
Comedy: Armando Anto
8:00 PM
Stage: Bloomsday
Friday, Jan 24
All Day
Ongoing and Extended Events
9:00 AM
Music: Railroad Earth
11:30 AM
Lunar New Year Lion Dancing
5:00 PM
San Diego Tết Festival
8:00 PM
Stage: Bloomsday
8:00 PM
Stage: Italian American Reconciliation
Saturday, Jan 25
All Day
Ongoing and Extended Events
10:00 AM
San Diego Tết Festival
10:00 AM
Lunar New Year at SeaWorld
11:00 AM
2nd Annual Australia Day
11:00 AM
Balboa Park Chinese New Year Festival
1:00 PM
Maki Ishiwata Workshop
1:00 PM
Discussion: No Human Being is Illegal
2:00 PM
Stage: Bloomsday
6:00 PM
Year of the Rat Art Show
6:30 PM
Music: Matrida Umoja Band
8:00 PM
Music: Railroad Earth
8:00 PM
Stage: Bloomsday
8:00 PM
Stage: Mama Mia!
8:00 PM
Stage: Italian American Reconciliation
10:00 PM
International Student Festival
Sunday, Jan 26
All Day
Ongoing and Extended Events
10:00 AM
Lunar New Year at SeaWorld
11:00 AM
San Diego Tết Festival
12:00 PM
Hands On Kimchi Workshop
12:00 PM
Stage: Mama Mia!
2:00 PM
Stage: Bloomsday
2:00 PM
Stage: Italian American Reconciliation
3:30 PM
Stage: Mama Mia!
7:00 PM
Stage: Bloomsday
Monday, Jan 27
All Day
Ongoing and Extended Events
Tuesday, Jan 28
All Day
Ongoing and Extended Events
Wednesday, Jan 29
All Day
Ongoing and Extended Events
Thursday, Jan 30
All Day
Ongoing and Extended Events
8:00 PM
Stage: Bloomsday
Friday, Jan 31
All Day
Ongoing and Extended Events
8:00 PM
Stage: Bloomsday
8:00 PM
Stage: Italian American Reconciliation
Music/Dance
International Music, Dance and More!
---
Calendar
09/22/2019
-
Music: Herb Alpert and Lani Hall
Trumpeter Herb Alpert and the Tijuana Brass band garnered six Grammy's, remained in Billboard's Top 10 for 81 consecutive weeks, and have nearly 30 discs recognized as gold or platinum for their work in the arts.
In his 60 years of experience as a musician he has collaborated with hundreds of high profile artists, and been featured at events like the Superbowl and the Olympics.
Take the chance to witness a living legend in brass performance.
Lani has the distinction of recording more than 22 albums in three different languages, four alongside her husband, and in 1983 she sang the title song for the James Bond film, "Never Say Never Again."
In 1986 Hall earned her first Grammy Award for Best Latin Pop Performance for her album, "Es Facil Amar".
Her second Grammy was as a producer of Herb Alpert's "Steppin' Out" album that was awarded in January 2014.
After establishing a successful solo career in music and becoming a wife and mother, Lani began to explore new creative outlets for her writing.
"Emotional Memoirs & Short Stories" is her first book.
Admission/Cost:
$50
Location:
Humphreys by the Bay
2241 Shelter Island Drive
San Diego, CA 92106
MAP
Sunday, September 22 - 8:00 PM
01/25/2020
-

Music: Matrida Umoja Band
Join us for an evening of Congolese Gospel Music, presented by the popular Matrida Boazi David and her Umoja Band.
Concert at 6:30pm, followed by dinner, dancing and party. Everyone's welcome!
Donations accepted at the show to help support the Congolese refugee community in San Diego and Tanzania.
Hope to see you there! Asante!
Admission/Cost: FREE (Donations Welcome!)
Location:
St. Luke's Episcopal Church
3725 30th St
San Diego, CA 9210
MAP
Saturday, January 25 - 6:30 PM to 9:30 PM
01/25/2020
-
Music: Railroad Earth
The ensemble's discography is observed by many as a love letter to folk & bluegrass greats like Woody Guthrie, but truer fans notice its deeper musical elements, steeped in Celtic and Cajun culture.
Ages 21+ Only
Admission/Cost:
$25 - $27
Location:
Belly Up
143 South Cedros Ave, Solana Beach
San Diego, CA 92075
MAP
Dates and times:
Friday, January 24 - 9:00 PM
Saturday, January 25 - 8:00 PM
01/17/2020
-
Music: Matumbi Dennis and Bovell Winston Reedy
Dennis Bovell is a British Reggae legend. He is one of the originators of Lover's Rock and is a singer, multi instrumentalist and sound engineer known for his dubs in a unique style and creativity where he experiments with various styles and musical influences.
Hailing from Jamaica, Winston Reedy is renowned as one the most successful and popular Reggae singers.
The Cimarons, of which he was a part, was the first band to play reggae music in Biafra (known now as Nigeria), Japan and Spain. As a solo artist, Winston continues to entertain and uplift with his vibrant performances all over the world.
Not on the e-mail list for Presales? CLICK HERE to sign up to be a Music Box VIP and you will never miss a chance to grab tickets before they go on sale to the general public again!
Admission/Cost:
$27
Location:
Music Box
1337 India Street
San Diego, CA 92101
MAP
Friday, January 17 - 9:30 PM
01/19/2020
-
Music: Los Muecas & Los Apson
Los Mecas & Los Apson are coming to Moonshine Flats in San Diego on Sunday, January 19th, 2020 at 5:00 PM.
Admission/Cost:
$35 - $50
Location:
Moonshine Flats
44 Seventh Ave
San Diego, CA 92101
MAP
Sunday, January 19th - 5:00 PM
01/18/2020
-
Concert of Hope: Los Lobos
The non-profit Doors of Change proudly presents
Concert Of Hope
benefit featuring 3-Time Grammy Award-Winners and Rock And Roll Hall of Fame nominees Los Lobos. By attending this concert, your donation will help homeless youth in San Diego.
Admission/Cost:
$69
Location:
Spreckels Theatre
121 Broadway
San Diego, CA 92101
MAP
Saturday, January 18 - 8:00 PM
01/15/2020
-
The Dalí Quartet: From Barcelona to Vienna
String Quartet No. 3 Juan Crisóstomo Arriaga Chrisantemi Giacomo Puccini Italian Serenade Hugo Philipp Jacob Wolf Intermission String Quartet No. 9 in C major, Op. 59, No. 3 ("Razumovsky") Ludwig van Beethoven "The Dalí Quartet alternately glimmered and blazed." -The Philadelphia Inquirer The Dalí Quartet brings its signature mix of Latin American, Classical and Romantic repertoire to stages and audiences of all kinds. The quartet's passionate energy is poured into everything they do, generating critical and audience acclaim for their Classical Roots, Latin Soul. Its tours include appearances for distinguished chamber music and cultural center series in the U.S., Canada, and South America.
Admission/Cost:
$5 - $15
Location:
Cuyamaca College
900 Rancho San Diego Parkway
El Cajon, CA 92019
MAP
Wednesday, January 15 - 7:00 PM to 9:00 PM
01/16/2020
-
Music: Los Stellarians
With the music that shapes lowrider culture there are so many flavors- you've got classic soul ballads, but there's also electronic-freestyle elements, and harder funk in general, that shape Los Stellarians' style and sound.
Los Stellarians will be joined by S.A. Martinez of 311
Admission/Cost:
$27 - $47
Location:
The Music Box
1337 India Street
San Diego, CA 92101
MAP
Thursday, January 16 - 8:00 PM
01/11/2020
-
Persian Classical Music: Nima Janmohammadi
Nima Janmohammadi will perform Persian Classical Music on Setar, Oud, and Kamancheh.
Nima Janmohammadi is a composer, improviser, and multi-instrumentalist. As a performer of Persian classical music, he has studied with great masters of Persian Music, including legendary Mohammad Reza Lotfi and Hossein Alizadeh. He has performed in numerous recordings and concerts including solo recitals in venues such as Boston's historic Jordan Hall, MIT, Harvard University, Tuft University, and Metropolitan Museum of Art in NY. His solo Setar album, "The Kiss Belongs to Nobody," was published by "a-side records," as well as the video recording of his live performances. As a composer, Nima has written for symphony orchestra, chamber music of various large and small ensembles, string quartet, and saxophone orchestra. He has also written open form and graphic scores that incorporate elements of composition and improvisation.
Admission/Cost:
$20 - $25
Location:
Iranian-American Center
6790 Top Gun St. #7
San Diego, CA 92121
MAP
Saturday January 11 - 7:30 PM
01/15/2020
-

The Voices of Peace Concert
The Voices of Peace Concert brings together the Jerusalem Youth Chorus and Voices of Our City Choir to celebrate an evening of Peace and Music and is a fundraiser for both organizations.
The Jerusalem Youth Chorus
A choral and dialogue program for Israeli and Palestinian high school students in Jerusalem. Our mission is to provide a space for these young people from East and West Jerusalem to grow together in song and dialogue. Through the co-creation of music and the sharing of stories, the chorus seeks to empower youth in Jerusalem to become leaders in their communities and inspire singers and listeners around the world to work for peace.
Voices of Our City Choir
Helping San Diego's unsheltered neighbors reconnect with hope and possibility through the healing power of music. Choir members are given opportunities to sing and perform professional gigs all over San Diego. The sense of purpose and joy that music and connection brings to our choir members helps them to make changes in their life that they themselves didn't feel possible previously.
Sponsored by Hands of Peace, The Leichtag Foundation, Voices of our City Choir and The Jerusalem Youth Chorus
Admission/Cost:
$10 - $30
Location:
First Unitarian Universalist Church
4190 Front Street
San Diego, CA 92103
MAP
Wednesday, January 15 - 7:00 PM to 8:30 PM
Today's Date
IN PRINT SINCE 2006
Music From Everywhere!

Support Our Mission
Buy Stuff at Amazon!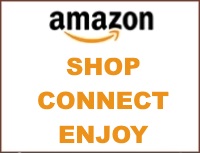 Published By:
Participant Observer Staff
Section Editors, Writers and Contributors: Sharon Payne, Ana Alvarez,
Cecilia Xinyu Cai, Jaehyeon Ahn
Spanish Translations: Ana Alvarez, Programming: Rachel Duncan
Associate Editors: Christa Parrish, Katie Tonellato
Editor in Chief: Tom Johnston-O'Neill
Orgs and Causes in San Diego
Join Our Team!