Calendar
<
February, 2018
>
Coming Soon...
Saturday, Feb 24
All Day
Ongoing and Extended Events
8:00 AM
The Seventh Annual Peace Forum
10:00 AM
Don Quijote Read-a-Thon
10:00 AM
Kumeyaay Cosmology
10:00 AM
Workshops: Indigenous Folk Art Dish Towel
10:00 AM
San Diego Kuumba Fest
12:00 PM
Karamu Community Festival
2:00 PM
Stage: Othello
2:00 PM
Stage: Safa's Story
5:30 PM
Tahitian Punch Tasting and Polynesian Dance
6:00 PM
Lecture: African Presence in Latin American
7:00 PM
Stage: Safa's Story
7:00 PM
Play Reading: Mina's Revolution
7:00 PM
Stage: Turandot
7:30 PM
Music: Sacra Profana—Building Bridges Between Nations
7:30 PM
Stage: Othello
7:30 PM
Music: Jesse Cook
7:30 PM
Stage: The Diary of Anne Frank
8:00 PM
Stage: Cardboard Piano
9:00 PM
Dance: Afrobeat meets Bollywood
10:00 PM
Chinese New Year's Party & Fundraiser
11:55 PM
Film: Mind Game
Sunday, Feb 25
All Day
Ongoing and Extended Events
11:00 AM
Film: Mind Game
12:00 PM
Chinese New Year Lion Dance
1:00 PM
Art: Dongsheng Gao
1:00 PM
San Diego Kuumba Fest
2:00 PM
International Cottage Sampler Program
2:00 PM
Stage: Safa's Story
2:00 PM
Music: Beat Quest
2:00 PM
Stage: Uncle Vanya
7:00 PM
Music: Herb Alpert & Lani Hall
7:00 PM
Stage: Safa's Story
7:00 PM
House of Erzulie Book Launch Party
7:30 PM
Stage: The Diary Of Anne Frank
8:00 PM
The Benedetti Trio: George Harrison Tribute
Monday, Feb 26
All Day
Ongoing and Extended Events
12:45 PM
Lecture: Why Vietnam Still Matters
4:30 PM
Europe-China Relations: New Realities and Implications for the U.S.
6:00 PM
Cooking Class: Shabbat San Diego Hamantaschen Bake
6:30 PM
Film: Body/Bag and dancedance/ReVolution
Tuesday, Feb 27
All Day
Ongoing and Extended Events
4:30 PM
Black History Month Film and Conversation Series
7:00 PM
Queer Film Festival
7:00 PM
Stage: Turandot
7:00 PM
Stage: Uncle Vanya
7:30 PM
Lecture: Bioarchaeology of the Lower Rio Verde, Oaxaca, Mexico
Wednesday, Feb 28
6:00 PM
Film: Spirit of the Beehive
6:00 PM
Cooking Class: Chef Javier Plascencia
6:30 PM
Discussion: Trekking off the Beaten Path to Machu Picchu
6:30 PM
Music: Dornob
7:00 PM
East West Street: On the Origins of Genocide and Crimes against Humanity
7:00 PM
Book Signing: The Prince And The Dressmaker
7:00 PM
Film: Concert for George
7:00 PM
Stage: Uncle Vanya
Thursday, Mar 1
All Day
Ongoing and Extended Events
4:00 PM
The Continuous Clapback: The Legacy of Language
5:00 PM
Guest Lecture: Hung Liu—Summoning Ghosts
6:00 PM
Chef Gilberto Morales, Haute Kumeyaay Cuisine
7:30 PM
Stage: Othello
7:30 PM
Book Signing: Call Me by Your Name
7:30 PM
Stage: Three Sisters
8:00 PM
La Jolla Music Society Presents Pierre-Laurent Aimard
Friday, Mar 2
All Day
Ongoing and Extended Events
10:00 AM
San Diego Film Week
1:00 PM
Lecture: The Role of Hunting in Anthropogeny
7:00 PM
Stage: Turandot
7:30 PM
Stage: Othello
7:30 PM
Stage: Three Sisters
Saturday, Mar 3
All Day
Ongoing and Extended Events
9:00 AM
Music: Edo Bayashi and Kotobuki Jishi Workshops with Eien Hunter-Ishikawa
10:00 AM
San Diego Film Week
10:00 AM
Art: Treasures from San Diego's University Libraries
12:30 PM
Music: Edo Bayashi and Kotobuki Jishi Workshops with Eien Hunter-Ishikawa
2:00 PM
Stage: Three Sisters
7:00 PM
Music: Dornob
7:30 PM
Stage: Othello
7:30 PM
Music: Golden Bough
Sunday, Mar 4
All Day
Ongoing and Extended Events
5:30 AM
Music: Edo Bayashi and Kotobuki Jishi Workshops with Eien Hunter-Ishikawa
10:00 AM
San Diego Film Week
12:55 PM
Dance: The Flames of Paris
2:00 PM
Stage: Turandot
2:00 PM
Stage: Three Sisters
2:15 PM
Music: Edo Bayashi and Kotobuki Jishi Workshops with Eien Hunter-Ishikawa
6:00 PM
Music: Brasil Jazz Festa
7:00 PM
Music: Raga, Roots & Re-Imaginings
7:00 PM
Music: Velvet Caravan
7:30 PM
Stage: Three Sisters
Monday, Mar 5
10:00 AM
San Diego Film Week
Tuesday, Mar 6
All Day
Ongoing and Extended Events
10:00 AM
San Diego Film Week
7:00 PM
Music: Descarga Cubana
7:00 PM
Stage: Uncle Vanya
Wednesday, Mar 7
All Day
Ongoing and Extended Events
10:00 AM
San Diego Film Week
7:00 PM
Queer Film Festival
Thursday, Mar 8
All Day
Ongoing and Extended Events
10:00 AM
San Diego Film Week
7:00 PM
Film: Arrangiarsi
Friday, Mar 9
All Day
Ongoing and Extended Events
10:00 AM
San Diego Film Week
8:00 PM
Music: Up Dharma Down Live in San Diego
Calendar
Music: Krenek, Britten & Rilke
The upcoming concert in our 9th season will feature works by Austrian composer Ernst Krenek, British composer Benjamin Britten and Austrian poet Rainer Rilke.

Krenek and Britten were part of a flood of composers, musicians and others who came to the U.S. from Europe in the years before and during World War II. Rilke, a friend and associate of Krenek, is widely regarded as one of the greatest poets of the 20th Century.

We will feature sections of Krenek's profound "Lamentations," written for the fallen city of Vienna, and Britten's 1975 composition, "Sacred & Profane," a collection of eight lyrics based on medieval English poems. You will also hear a reading of a set of lyrics that Rilke wrote specifically for Krenek.

Admission/Cost: $10 - $35

Location:
Mingei International Museum
Balboa Park
San Diego, CA 92101
MAP

Friday, February 23 - 7:30 PM

For more information, please visit: www.mingei.org


Keep informed about San Diego Events! Sign-up for our weekly Eblast by clicking here: Sign Me Up!
---
5 Day Weather Forecast for San Diego
Today's Date
IN PRINT SINCE 2006
Music From Everywhere!

Published By:
International
Book of the Month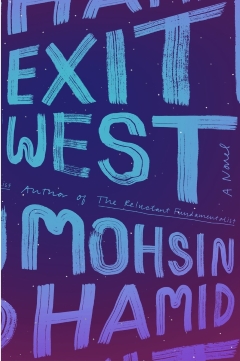 Exit West
by Mohsin Hamid
World Music
CD of the Month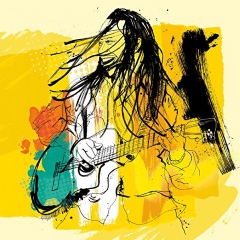 Darandi
by Aurelio
Our Staff
Section Editors, Writers and Contributors: Sharon Payne, Ayoolah Folarin, Dolores Donovan, Edwin Ching, Savanna Franklin, Liam Fox, Alexandra Harvey
Copy Editing: Eric Goldman
Associate Editors: Erin Golackson, Cassia Pollock
Photography: Shari Johnston-O'Neill
Editor in Chief: Tom Johnston-O'Neill
Join Our Team!