Calendar
<
November, 2017
>
Coming Soon...
Thursday, Nov 23
All Day
Ongoing and Extended Events
12:00 PM
Thanksgiving in Spain
7:00 PM
Film: The Diary of Anne Frank
Friday, Nov 24
All Day
Ongoing and Extended Events
4:30 PM
Festival: Global Winter Wonderland
7:00 PM
New West Ballet Presents 'The Nutcracker'
7:00 PM
San Diego Academy Of Ballet And Ballet Institute of San Diego's 'Nutcracker'
7:30 PM
Comedy: Rex Navarrete
8:00 PM
Film: The Diary of Anne Frank
8:00 PM
Film: The Big Sick
8:00 PM
Stage: Black Pearl Sings!
9:30 PM
Comedy: Rex Navarrete
Saturday, Nov 25
8:30 AM
Nature Walk from Kumeyaay Lake
11:00 AM
Film: The Red Shoes
11:00 AM
Art: Sumi-e Ten (Japanese paintings)
2:00 PM
San Diego Academy Of Ballet And Ballet Institute of San Diego's 'Nutcracker'
2:00 PM
New West Ballet Presents 'The Nutcracker'
4:30 PM
Festival: Global Winter Wonderland
5:00 PM
Art: A MesoAmerican Experience
5:00 PM
Barrio Art Jam
7:00 PM
New West Ballet Presents 'The Nutcracker'
7:00 PM
San Diego Academy Of Ballet And Ballet Institute of San Diego's 'Nutcracker'
7:30 PM
Comedy: Rex Navarrete
8:00 PM
Music: Magdi Elhusseini and Zamman
8:00 PM
Stage: Black Pearl Sings!
8:00 PM
Stage: The Diary of Anne Frank
8:00 PM
Film: The Big Sick
8:30 PM
Music: Sami Beigi
9:30 PM
Comedy: Rex Navarrete
Sunday, Nov 26
All Day
Ongoing and Extended Events
11:00 AM
Art Sumi-e
11:00 AM
Film: The Red Shoes
12:55 PM
Film: Howl's Moving Castle
2:00 PM
New West Ballet Presents 'The Nutcracker'
2:00 PM
Stage: The Diary of Anne Frank
2:15 PM
Film: Lawrence of Arabia
4:30 PM
Festival: Global Winter Wonderland
7:00 PM
Comedy: Rex Navarrete
7:00 PM
Film: Lawrence of Arabia
Monday, Nov 27
All Day
Film: Wings of Desire
All Day
Ongoing and Extended Events
4:30 PM
Festival: Global Winter Wonderland
5:00 PM
Book Signing: Eugenie Buchan: A Few Planes for China
7:00 PM
Film: Howl's Moving Castle
Tuesday, Nov 28
All Day
Ongoing and Extended Events
9:30 AM
Jacque Nunez: 'Journey to the Past'
6:30 PM
Film: Three The Hard Way
Wednesday, Nov 29
All Day
Ongoing and Extended Events
4:30 PM
Festival: Global Winter Wonderland
6:30 PM
Book Discussion: The Sandcastle Girls
7:00 PM
A Night of Stories For Peace: Journeys
7:00 PM
Irish Christmas in America
7:00 PM
Film: Howl's Moving Castle
Thursday, Nov 30
12:00 AM
Film: Empire of the Sun
4:30 PM
Festival: Global Winter Wonderland
4:45 PM
Film: Empire of the Sun
6:00 PM
One Book San Diego: Armenian Cooking Class
7:00 PM
Author Isabel Allende In Conversation - "In The Midst of Winter"
7:00 PM
Film: The Diary of Anne Frank
7:30 PM
Stage: Enchanted April
8:00 PM
Film: Empire of the Sun
8:00 PM
Stage: Black Pearl Sings!
Friday, Dec 1
All Day
Ongoing and Extended Events
3:00 PM
International Christmas Festival
4:30 PM
Festival: Global Winter Wonderland
5:00 PM
Discussion: Krampus Comes to New Americans Museum
7:30 PM
Stage: Enchanted April
8:00 PM
Film: The Diary of Anne Frank
Saturday, Dec 2
All Day
Ongoing and Extended Events
12:00 PM
International Christmas Festival
2:00 PM
Music: Jessica Fichot
4:30 PM
Festival: Global Winter Wonderland
7:30 PM
Stage: Enchanted April
8:00 PM
Stage: Black Pearl Sings!
8:00 PM
Stage: The Diary of Anne Frank
Sunday, Dec 3
All Day
Ongoing and Extended Events
10:00 AM
San Pasqual Battle Day
1:00 PM
Hanukkah Afternoon
2:00 PM
Stage: Black Pearl Sings!
2:00 PM
House of Ukraine
2:00 PM
Stage: Enchanted April
2:00 PM
Stage: The Diary of Anne Frank
4:00 PM
Amnesty Int'l North County Global Write-a-Thon
6:00 PM
Music: A Merry - Achi Christmas
Monday, Dec 4
All Day
Ongoing and Extended Events
4:30 PM
Festival: Global Winter Wonderland
Tuesday, Dec 5
4:30 PM
Festival: Global Winter Wonderland
Wednesday, Dec 6
All Day
Ongoing and Extended Events
4:30 PM
Festival: Global Winter Wonderland
Calendar
Lecture: Nations Against Empires: Nation-State Building in the Balkans
The lecture will focus on major transformations in Southeastern Europe from the late eighteenth century to the Balkan Wars (1912-1913) and the First World War (1914-1918), in the context of global changes that led to the demise of the Austro-Hungarian, Russian, and German empires and reconfigured the map of Europe.

The Ottoman Empire, at its height under the reign of Süleyman the Magnificent (1520-1566), extended from the Danube to the Nile. The Balkans formed an important part of this empire for six hundred years, until the nineteenth century when the rise of Balkan nationalisms resulted in the collapse of the mighty empire and in the creation of new states based on the principle of national self-determination. The lecture will focus on major transformations in Southeastern Europe from the late eighteenth century to the Balkan Wars (1912-1913) and the First World War (1914-1918), in the context of global changes that led to the demise of the Austro-Hungarian, Russian, and German empires and reconfigured the map of Europe. - Refreshments will be provided.

About the speaker: Dr. Christina Koulouri is a Professor in Modern and Contemporary History at Panteion University of Political and Social Sciences (Athens, Greece) and the Director of the Research Centre for Modern History (KENI). From 2013-2017 she was the Dean of the School of Political Sciences, at Panteion University. She studied at the University of Athens (Department of History and Archaeology), the École des Hautes Études en Sciences Sociales and Paris I - Panthéon - Sorbonne where she also received her PhD.

Admission/Cost: FREE but please RSVP

Location:
The Village at Torrey Pines
15th Floor
1 Scholars Drive North
La Jolla, CA
MAP

Thursday, November 16 - 5:00 PM



Keep informed about San Diego Events! Sign-up for our weekly Eblast by clicking here: Sign Me Up!
---
5 Day Weather Forecast for San Diego
Today's Date
IN PRINT SINCE 2006
Music From Everywhere!

Published By:
International
Book of the Month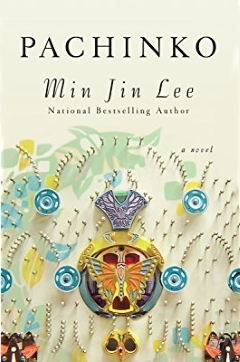 Pachinko
by Min Jin Lee
World Music
CD of the Month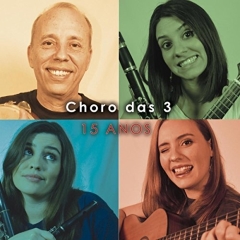 15 Anos
by Choro das 3
Our Staff
Section Editors, Writers and Contributors: Sharon Payne, Ayoolah Folarin, Dolores Donovan, Edwin Ching, Savanna Franklin, Liam Fox
Associate Editor: Erin Golackson
Photography: Shari Johnston-O'Neill
Editor in Chief: Tom Johnston-O'Neill
Join Our Team!