Calendar
<
September, 2019
>
Coming Soon...
Thursday, Sep 19
All Day
Ongoing and Extended Events
4:00 PM
Talk: Is America Facing an Immigration Crisis?
7:00 PM
Diplomacy Council Annual Fundraiser and Anniversary Party
7:00 PM
One Book, One San Diego Launch
7:30 PM
Film: The Soul And The Blood
8:00 PM
Stage: Hershey Felder as Monsieur Chopin
Friday, Sep 20
All Day
Ongoing and Extended Events
8:00 AM
Discussion: Innovation in the Cali Baja Region
10:00 AM
Talk: Magritte & Surrealist Works
5:00 PM
Talk: A Journey into Magical Realism
6:00 PM
Film: Coco
7:00 PM
Music: Volver, Volver II
7:00 PM
Comedy: Pambansang Kolokoy, Boss Ka-Reppa, and PinoyEgoy
7:00 PM
Stage: Disney's Mulan Jr.
7:00 PM
Iranian Film: Nahid
7:30 PM
Stage: Mama Mia!
7:30 PM
Russian Ballet: Swan Lake
8:00 PM
Stage: The Winter's Tale
8:00 PM
Stage: Hamlet
8:00 PM
Stage: Intimate Apparel
8:00 PM
Stage: Hershey Felder as Monsieur Chopin
Saturday, Sep 21
All Day
Ongoing and Extended Events
9:00 AM
25th Annual Pacific Islander Festival
10:00 AM
Vista Viking Festival
10:00 AM
Adams Avenue Street Fair
12:00 PM
Taste Of South Park
12:30 PM
Dance: Harvest Festival
2:00 PM
Stage: The Winter's Tale
2:00 PM
Filipino Traditional Music & Dance Demo & Workshop
2:00 PM
Stage: Hershey Felder as Monsieur Chopin
3:00 PM
Stage: Intimate Apparel
4:00 PM
Book Discussion: Halal If You Hear Me
5:00 PM
Sewa Annual Dance Fundraiser
7:00 PM
Film: Vincent, The True Story Of Vincent Van Gogh
7:00 PM
Comedy: IM Hussein
7:30 PM
Stage: Mama Mia!
8:00 PM
Jewish Short Film Festival
8:00 PM
Music: Patrizio Buanne
8:00 PM
Music: Bamboo Una Mas
8:00 PM
Stage: Hamlet
8:00 PM
Stage: The Winter's Tale
8:00 PM
Stage: Intimate Apparel
8:00 PM
Stage: Hershey Felder as Monsieur Chopin
Sunday, Sep 22
All Day
Jewish Short Film Festival
All Day
Ongoing and Extended Events
9:00 AM
25th Annual Pacific Islander Festival
10:00 AM
Adams Avenue Street Fair
12:00 PM
Tianguis De La Raza (Artisan Market)
12:30 PM
Dance: Harvest Festival
2:00 PM
Stage: Mama Mia!
2:00 PM
Stage: Intimate Apparel
2:00 PM
Stage: The Winter's Tale
2:00 PM
Stage: Hershey Felder as Monsieur Chopin
3:00 PM
Stage: Hamlet
4:00 PM
Music: The Pirates Of Penzance
6:00 PM
Music: Lucibela, Cape Verde's Voice-of-Gold
7:00 PM
Staged Reading: King Lear
8:00 PM
Music: Herb Alpert and Lani Hall
Monday, Sep 23
All Day
Ongoing and Extended Events
Tuesday, Sep 24
All Day
Ongoing and Extended Events
1:00 PM
Film: Moka
7:30 PM
Rom-Com Rendezvous Rendezvous with Sonali Dev, Alisha Rai . . .
7:30 PM
Stage: Hershey Felder as Monsieur Chopin
Wednesday, Sep 25
All Day
Ongoing and Extended Events
6:30 PM
Film: Coco
7:30 PM
Stage: Hershey Felder as Monsieur Chopin
Thursday, Sep 26
All Day
Ongoing and Extended Events
4:00 PM
Film: The Icebox
6:00 PM
Soaring Eagles Pow Wow Dance Class
6:00 PM
Music: Southern Scratch
7:00 PM
Stage: Noura
7:30 PM
Stage: Intimate Apparel
8:00 PM
Stage: Noura
8:00 PM
Stage: The Winter's Tale
8:00 PM
Stage: Hershey Felder as Monsieur Chopin
Friday, Sep 27
All Day
Ongoing and Extended Events
7:00 PM
Stage: Just Like Us
7:00 PM
Japanese Film: Late Spring
7:30 PM
Music: Alejandro Sanz
7:30 PM
Stage: Mama Mia!
8:00 PM
Stage: Man of La Mancha
8:00 PM
Stage: Noura
8:00 PM
Stage: The Winter's Tale
8:00 PM
Stage: Hamlet
8:00 PM
Stage: Intimate Apparel
8:00 PM
Stage: Hershey Felder as Monsieur Chopin
Saturday, Sep 28
All Day
Ongoing and Extended Events
10:00 AM
North San Diego Latino Book & Family Festival
11:00 AM
San Diego Cabrillo Festival
2:00 PM
Stage: Hershey Felder as Monsieur Chopin
3:00 PM
Stage: Intimate Apparel
3:30 PM
Film: Island Soldier
7:00 PM
Stage: Just Like Us
7:30 PM
Stage: Mama Mia!
8:00 PM
Film: Yesterday
8:00 PM
Stage: Noura
8:00 PM
Stage: The Winter's Tale
8:00 PM
Stage: Hamlet
8:00 PM
Stage: Man of La Mancha
8:00 PM
Stage: Intimate Apparel
8:00 PM
Stage: Hershey Felder as Monsieur Chopin
Sunday, Sep 29
All Day
Ongoing and Extended Events
8:00 AM
San Diego International Dragon Boat Race
1:30 PM
Book Signing: Iris Yang
2:00 PM
Stage: Man of La Mancha
2:00 PM
Stage: Just Like Us
2:00 PM
Film: The Taming of the Shrew
2:00 PM
Stage: The Winter's Tale
2:00 PM
Stage: Mama Mia!
2:00 PM
Stage: Intimate Apparel
2:00 PM
Stage: Hershey Felder as Monsieur Chopin
3:00 PM
Stage: Hamlet
5:00 PM
Music: Bho Shambo
6:00 PM
Film: Aladdin (2019)
7:00 PM
Music: Maná
7:00 PM
Stage: Noura
7:30 PM
Music: Maná
Monday, Sep 30
All Day
Ongoing and Extended Events
6:00 PM
Oktoberfest Beer, Cheese & Sausage Tasting
Tuesday, Oct 1
All Day
Ongoing and Extended Events
7:30 PM
Stage: Hershey Felder as Monsieur Chopin
Wednesday, Oct 2
All Day
Ongoing and Extended Events
7:00 PM
Stage: Noura
7:00 PM
Stage: Just Like Us
7:30 PM
Stage: Man of La Mancha
7:30 PM
Stage: Hershey Felder as Monsieur Chopin
What is the sound of the collision between traditional northern Mexican musical idioms and contemporary electronic rhythms? One sure answer would be Nortec, a unique musical fusion and performance of a new border musical identity.

By Michael Hanson
Nortec: Musical Border Crossings from Tijuana and Beyond

What is the sound of the collision between traditional northern Mexican musical idioms and contemporary electronic rhythms? One sure answer would be Nortec, a unique musical fusion and performance of a new border musical identity.

In 1999 a group of musicians, producers, activists, and artists formed the Nortec Collective in Tijuana, Baja Mexico. "Nortec" — a composite of "North" and "Techno" — is a hybrid sound and sensibility that arose from the frustrations around the limitations and cultural associations of traditional sounds and the interest for experimenting with emerging electronic sounds and production techniques. Initially, the collective included graphic designers, video artists, web designers, and other creative workers. While the current focus tends to be on the music itself, these multiple fields of art production — sound, visual culture, cultural activism, and so on — remain vital elements to the Nortec sensibility.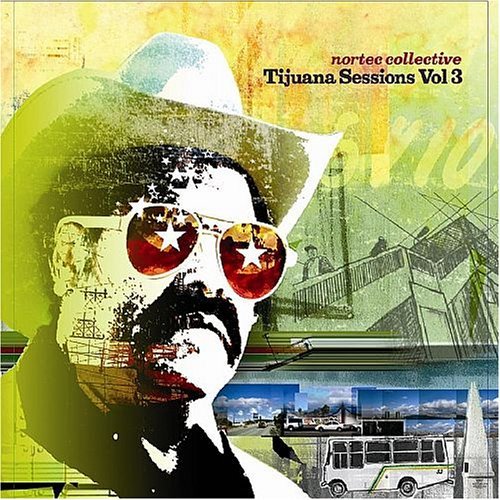 Nortec represents a compelling generational shift in terms of north Mexican cultural identity. With the increasing transnational circulation of new musical styles in Tijuana, traditional genres of northern Mexico such as Banda, Norteña, Tambora or the Corrido (narrative folk ballads) are seen as old fashioned and limiting by the more urban oriented younger generation within the TJ/SD metropolitan area. By the early to mid-1990s, Tijuana audiences were increasingly seeking alternative musical outlets and genres that were developing in other parts of the world, electronic-based dance music in particular. One important means by which these new sounds were made available was through the so-called "border blaster" radio stations. These stations have a long history as a means by which American border markets in Texas, Arizona, and California can bypass certain federal communications restrictions by placing either studios or broadcast towers in Mexican border towns. In the case of Tijuana, the English-language radio station 91X (XETRA or XTRA-FM) has provided alternative musical programming targeted for San Diego area listeners. The station also opened up the ears of Mexican listeners seeking sounds that are fresh and more contemporary than traditional northern Mexican styles.
The Nortec Collective exemplify these rich musical and cultural border crossings. Nortec offers a cosmopolitan urban cool that, in retaining prominent elements of traditional Norteña sounds, also provides contemporary yet nostalgic links to north Mexican cultural identity, without the perceived baggage of rural backwardness. Their first major album, Tijuana Sessions vol. I (Palm Pictures, 2001), offers a wonderful introduction to their unique musical style as well as the diversity of styles and experiments that emerge from within the collective. Given its marketing as an "electronica" album, the L.P. actually sold poorly in Mexico but was well-received by North American and European underground audiences. This changed with Tijuana Sessions vol. 3 (2005). While vol. 2 failed to be released, the collective's third album, now on the label Nacional, drew much wider reception and distribution in Mexico and elsewhere. During this period through to today, members of the collective have also released various individual or collaborative projects.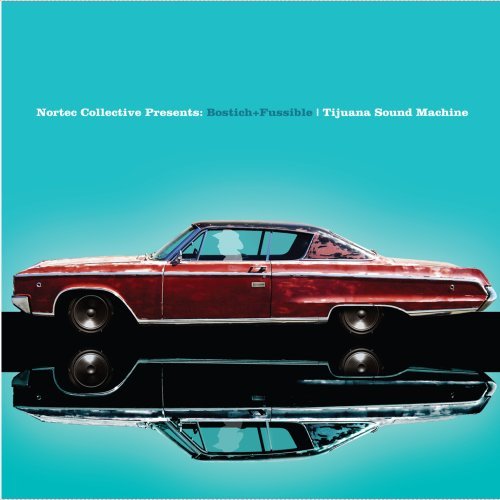 At a recent show at UCSD's new performance space, The Loft, Nortec trio Bostich and Fussible performed a live set from their recently released album, Tijuana Sound Machine (Nacional, 2008). Against the backdrop of a massive projection screen, the audience encountered the visual and sonic fusion that is a founding artistic anchor of the Nortec aesthetic. A frenetic barrage of images drawn from traditional and contemporary Tijuana border culture sychronized with with the improvised electronic performance of the trio. As is typical of the Nortec sound, samples of accordion, tuba, and other brass instruments, as well as traditional banda and Norteña melodies were mixed with and against looped electronic beats and effects. The crowd responded ecstatically and the dance floor filled with throngs of frenzied dancers. The energy was contagious and fed back into Bostich and Fussible who responded in kind by maintaining the communal celebration and electricity of this multimedia event.
The Nortec sensibility continues to be vibrant and productive, though its core of artists has been somewhat reduced. For those interested, be on the lookout for old and forthcoming work from Bostich (Ramon Amezcua), Clorofila (Jorge Verdin), Fussible (Pepe Mogt and Melo), and Hiperboreal (PG Beas). While members of the collective actively tour nationally and internationally, much of their performative work remains concentrated in, and indeed fundamentally connected to, the San Diego-Tijuana metropolitan region. As such, San Diegans are in the privileged locale to enjoy the musical border crossings of this eclectic, experimental and unique sound collective. For more information visit their official website, www.myspace.com/nortec. For an in-depth treatment of the cultural, political, and artistic context of the Nortec phenomenon see Nor-tec Rifa! (rifa as dominance/excellence): Electronic Dance Music from Tijuana to the World (Oxford, 2008) by Alejandro Madrid.

By Michael Hanson



Keep informed about San Diego Events!
Sign-up for our weekly Eblast by clicking here:
Sign Me Up!
Today's Date
IN PRINT SINCE 2006
Music From Everywhere!

Support Our Mission
Buy Stuff at Amazon!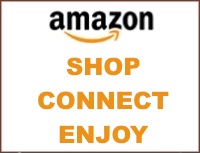 Published By:
Music of the Month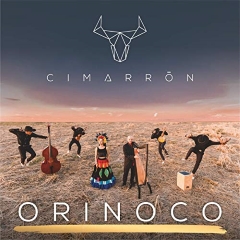 Orinoco
by Cimarrón
Participant Observer Contributors
Section Editors, Writers and Contributors: Sharon Payne, Dolores Donovan, Edwin Ching, Liam Fox, Ana Alvarez
Spanish Translations: Ana Alvarez, Programming: Hera Siddiqui
Associate Editors: Christa Parrish
Editor in Chief: Tom Johnston-O'Neill
Orgs and Causes in San Diego
Join Our Team!